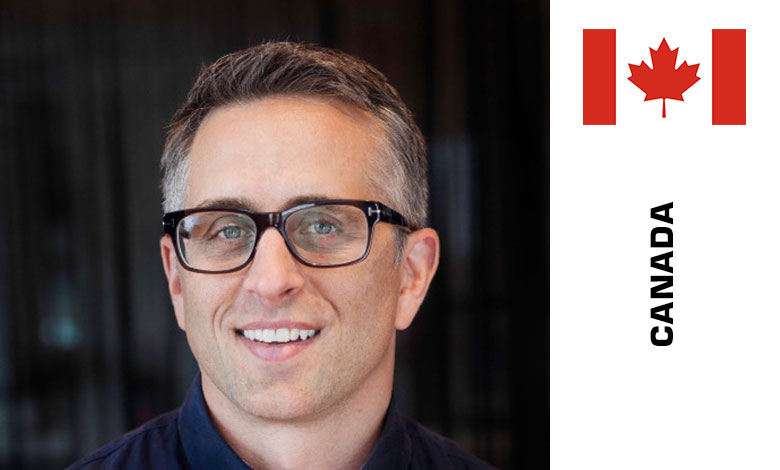 Director of Digital & Strategy at Anstice, Canada
Marc Binkley is the Director of Digital Strategy at Anstice.
Marc and his team use digital tools and technology to help client organizations modernize their way of doing business in line with today's consumer behaviour. Their team's main objective is to identify and accelerate the levers that drive business growth for clients and value for their customers. He works with clients in the B2B tech, energy service provider and the homebuilder industry to generate leads, build brand reputation and optimize their customer experiences through digital interfaces.
Prior to joining Anstice, Marc played a pivotal role in the digital transformation of several organizations. At the Canadian Tire group of companies Marc was a leader in the digitization of retail through piloting corporate initiatives at SportChek and Atmosphere. At Rogers Media, he modernized the B2B sales process, and while at Novartis Pharmaceuticals Marc designed
the first digital communication rollout plan for new product information. His work has been recognized and awarded for excellence locally and around the world in multiple categories.
Before joining FGL Sports, Marc founded Alberta's first ever Social Media for Business certificate program at Mount Royal University. He continues to seek out innovation by blending his passion for creativity with his Science Degree from Guelph University. Marc is currently Chair of the Board for the Calgary Marketing Association, an in-demand speaker and a self-proclaimed nerd at heart.
Session: How to use the customer insights to build brand campaigns that make a measurable difference.

How to build brand campaigns that don't suck
Brand campaigns have traditionally been really hard to measure. To make matters worse, developing a new brand campaign creative to actually drive results seems to be a task only a few creative geniuses possess.
It doesn't have to be that way.
In this presentation, Marc will reveal a new process that any business can use to better understand their customers, build brand campaigns that actually drive business results and measure the performance.
Learning outcomes:
You'll learn why brand campaigns have traditionally been so hard to measure.

You'll learn how you can use customer insights to generate ideas for high performance creative

.

You'll learn how to track brand campaign results beyond simple measures of awareness, consideration and intent

.

You'll learn how you can use customer insights to build a sustainable advantage and keep your competitors guessing.
Additional information and Video & Social Media Marketing International Conference programme – here