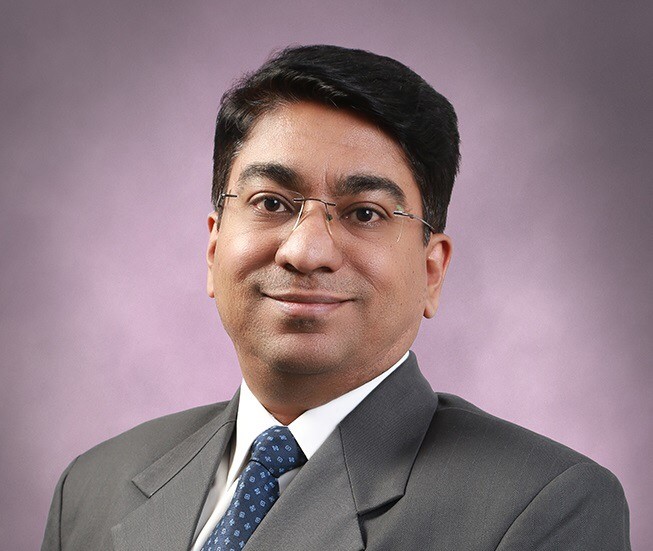 Can you tell me a bit about your background and your current role?
I am Electronics Graduate with MBA in Marketing and then consciously shifted to HR with SHRM-SCP and CPHR credentials. I have applied these learnings over my 24 years' experience across Marketing, Consulting and HR. I am on SHRM's panel of global SMEs and an assessor on apex Indian Business Chamber of Commerce (CII) HR Excellence Awards panel. Currently I am heading L&D for one of India's largest retailers driving business outcome focussed HR-L&D interventions.
What is ROI?
ROI is acronym for 'Return On Investment'. It is a ratio between net profit and cost of investment. It is a financial metric that is widely used to measure efficiency of an investment or the probability of gaining a return from an investment. ROI has a wide range of applications; from measuring profitability of a stock investment, or deciding business acquisitions, or evaluate the results of a real estate transaction, or CXOs approving budgets for a business case presented by their teams. ROI is the ultimate measure of efficiency of vision, solutioning and efforts.
Why HR must think ROI even before designing interventions?
ROI is a top executive requirement from all functions and it's decisions. HR like other functions, must produce value from it's policies, processes, structures and interventions. Gone are the days of blindly increasing HR investments with no visibility on their financial payoff. The global recession has intensified this expectations from HR budgets.
CEOs and other C-suite executives funding our initiatives intuitively believe that these programs add value to the organisation. At the same time, the way they evaluate all other business decisions, they want to see the impact of their investments even in these initiatives. Instead, most of the time they receive only activity and satisfaction data and sometimes impact data.
Historically, many HR leaders assumed ROI measurement in HR was impossible and many more HR leaders argued that ROI could & should not be applied to their function focussed on taking care of people. These beliefs limit HR's ability to measure and showcase it's contribution to the organization's business goals. Thus, moving from faith-based management to fact-based measurement and management of its initiatives, HR leaders can use latest analytics, AI and HR platforms, to demonstrate positive ROI calculation for it's initiatives.
Using ROI approach HR can;
Enhance it's design, proposal, implementation and evaluation of it's efforts
Revise/update less efficient interventions
Project HR cost as source of value than just an expense
In addition to improving credibility of HR as a profession, this approach enables upper management start respecting HR on the efficient outcomes benefitting the organisation and not just the intent.
Give us an example of ROIs driven successfully.
HR teams across the world and industries have driven ROI approach across the employee life cycle in selection and onboarding, engagement, compensation and benefits, Training and Development, Safety, Diversity, culture change and automation.  I would like to share about ROI being successfully driven for big capital expenditure like HCM platform.
Facing a costly and necessary upgrade of Information technology for HCM software, a US-headquartered global manufacturer decided to explore a cloud-based solution. The HR team calculated all the direct costs like, implementation and software-as-a-service (SaaS) subscription fees for platform provider, as well as the fees to purchase and maintain extra hardware needed. Indirect expenses included internal personnel costs to implement, support and maintain the new system as well as employee cost of undergoing training for platform usage. The Team then listed possible direct benefits of reduction in payroll error rate, cost avoidance of printing and mailing employees' checks, as well as yearly upgrade cost. Indirect benefits included productivity improvement in pay processing, finance team time saved in checking quarterly tax calculation, Employee self-service and Manager self-service modules saving time for employees and Managers respectively. They presented these benefits and ROI calculation against 2 million USD investment to the leadership for budget approval. They drove change management through the organisation by employing best practices of optimally using this platform and kept watch on the effectiveness across all levels of implementation (Level 1-Employee feedback, Level 2-Knwoledge internalisation, Level 3- Application, Level 4- KPI Impact and finally Level 5- ROI). After implementing this platform, HR and finance team calculated all these costs and benefits to arrive at ROI of 367%, giving payback within first 2.4 months of implementation and continued average annual benefit: $3,305,668 over next 4 years of implementation.
What is the single biggest challenge facing the HR department today?
I think HR's biggest challenge today is, being able to match steps with business leaders who are focussed on responding to fast changing market dynamics. Many HR teams are not mentally programmed nor are they designed for agility to work in short cycles, regular reflection and course correction. In most organisations, HR regularly works in long cycles- annual or at best quarterly like annual appraisals. In an evolved HR team, everyone needs to be passionate with delivering more value to customers with 'outside-in' view and approach. They need to adjust everything from goals, processes, systems, data flow, incentives and communication to drive continuous new value for customers and eliminate anything that doesn't contribute. ROI is one of the best tools HR can use to check value brought in-to business. Frequent two-way communication with business and transparency with employees before, during & after change can be excellent backbone for building this responsiveness.
What trends will shape Human Resource departments over the next five years? What do you think?
Over next five years, HR will have to symbiotically integrate the fast-evolving business and varied demography talent for organisation's goal achievement. I consider following main trend areas in this evolution:
Developing a strong and compelling company culture to reinforce the collective dimension, especially when employees increasingly want to express their individuality.
Leadership development will have to be redesigned to manage increasingly open, interactive and differentiated ecosystem evolving by the day, which can't be guided by the current hierarchical authority alone.
Innovative Talent management needed to support increased flexibility at work – mobility – Job design – diverse career models- varied motivators across generations, including employees working for more than one employer at a time.
Vast generation gaps in employees would necessitate differentiated HR value proposition to manage their diverse worlds across employee lifecycles.
Help employees through change management as jobs/roles are fast evolving and 20-30% of jobs are estimated to become obsolete due to digitization & automation.
HR leaders can envision leading their teams by optimising and digitising current approaches, transforming existing activities and proactively build capabilities to roll out beyond the horizon activities.
Prepared by,
Stanislava Angelova
/Editor at DiTech Media/