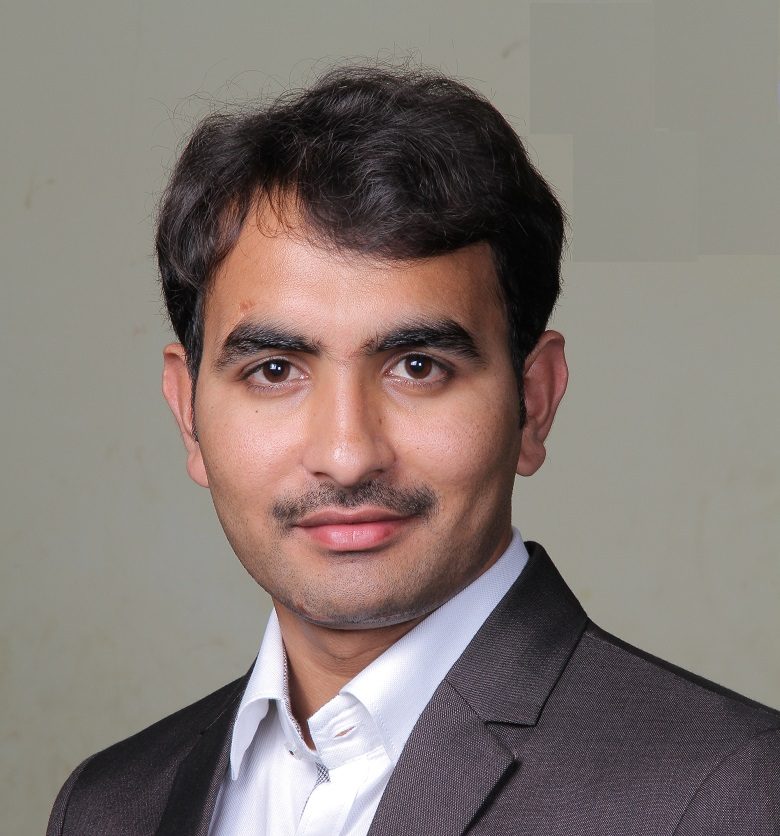 Can you tell me a bit about your background and your current role?
I am a Creative Talent Acquisition professional with over a decade of experience in managing the full spectrum of Talent Acquisition, Talent Branding, and Talent programs. I am a social media expert and enjoying working on special initiatives, like #Candidate experience # Diversity hiring # Employee referral program # Employer branding #Talent branding #Quality of Hire #Social media Hiring.
Expertise In:
Talent Sourcing through social media channels
Diversity & Inbound hiring strategy
Transforming hiring via AI/ML/ RPA Tools.
Implementation of HR tools.
HR Bots and RPA Implementation.
At Volvo Group, I am part of the Tech. & Engineering hiring team and developing recruitment strategies, plan for hiring cycles across multiple levels. Partnering with the management team to arrive at the desired talent and analyzing hiring trends and proposing improvements based on current trends and future projection.
What is The Future of Talent Acquisition & Inbound Hiring Strategies?
At the current state, we are in connected recruitment using social media, Job boards, and cloud computing tools along with ATS. The future is Intelligence recruitment. We are going to use and rely on Artificial intelligence, Data Science & Analytics, Automation tools with more emphasis on candidate experience. We have already seen some of the AI & CRM tools are in the market.
In today's digital world, Candidates aren't attracted, sourced, and recruited the same way they were a decade ago. Modern talent has different motives, more choices, and greater control when considering jobs.
So, In-bound recruiting creates a remarkable candidate experience through employer branding content and marketing strategies that help companies build relationships with top talent. By taking an inbound marketing approach to recruit, companies can connect with passive and active jobseekers, engage with their network, and delight candidates throughout the application process.
What sort of TA technology is there?
In my opinion, The talent acquisition technology landscape is growing in complexity. Many companies are thinking more strategically about their technology investments with a emphasis on efficiency and innovation and reducing the Time, efforts and Cost.
Recruitment leverages AI and Data faster than ever. The most innovative in TA tech in Recruitment Automation, Talent Sourcing, AI Recruiting tools & ChatBots, Recruitment Marketing and Assessments.
Today's modern ATS has robust analytics, open APIs, a great candidate experience, and capabilities that help source/engage talent. Few new age ATS's are Smartrecruiters, Avature, Clearcomany, Greenhouse etc…
AI-based sourcing tools are hotter than ever. While some of the early vendors didn't survive, companies such as Entelo, TalentBin, Gloat, Loxo, Textio, and Hiretual are helping companies find hard-to-locate candidates.
AI and neurological assessments are here. Companies such as Pymetrics, HiredScore, HireVue, Imbellus, SHL and Talview are making a huge dent in the market.
How to build Inbound Recruitment strategies?
We are all conscious that most Candidates are no longer job seekers nowadays. Due to COVID-19 candidates are become more selective and they have become consumers with choices in employment brands, company culture, and recruiters.
Inbound recruiting is a very different approach and the results aren't as immediate. It's about using your employer brand as candidate management, some of the top companies, Google, Facebook, Twitter, and Volvo are a few companies who have rocked inbound recruiting.
I follow below inbound recruiting strategy
Defining candidate persona / Target Audience: You must first know about whom you speak. Where do they hang out, what do they want, what don't they want in an employer, etc.
Content Marketing: "Content is king" and every word counts,
The biggest value proposition of inbound recruiting is that efforts are scalable and predictable. Over time, as you build up your content program, you'll be able to build forecasting models around your transaction cycles—in this case, the path that candidates take to submitting applications for roles.
Share company culture, benefits, and news updates on career sites and social media. Do share your leader's thoughts, technology trends, and most importantly employee's blog about all the great things your company is doing and how wonderful it is to work there or when post pictures of your last team building event, this is considered inbound recruiting.
Define Talent Acquisition Strategy & Focus on Talent Networking: 
The biggest benefit of inbound recruiting is that you build direct relationships with potential hires all over the world. Engage target audience by sharing Newsletters, unique offerings for each different skills and people, Email campaigns, branding career, and social media pages, etc. 
Keep the engine running: Inbound recruiting isn't a one-time thing. You can't focus on this when you need to hire. You have to start way before you need candidates and keep ongoing. Content creation, SEO, and social media are ongoing.
The most important Talent Acquisition trends of 2020?
Very difficulty to say to exact trends in rapidly changing world, every year new Tech in place and trends are getting changed but
Culture Will Continue to Play a Key Role in Recruiting
Artificial Intelligence Will Become Even More Important
Diversity And Inclusion Will Take a Front Seat
Evolving AI & Automation in TA
Leveraging Data & Analytics
Personalization & Flexibility
Employer Branding
What trends will shape Human Resource departments over the next five years? What do you think?
From my experience,
AI and humans compete for each other but AI doesn't devalue human work rather AI enables HR work to be more focused and strategic.
The Candidate and Employee experience boom continues
The current trend so many tools & technologies has implemented in the Employee life cycle. HR & companies will emphasize integration to break silos and try to give the best experience.
We are seeing the current pandemic and Covid-19 has not given any chance to prepare for recession overnight things have changed. So Millennials and Gen Z are therefore involved in the Gig Economy and interested to work for full-time roles and choose the best employer brands.
Prepared by,
Stanislava Angelova
/Editor at DiTech Media/