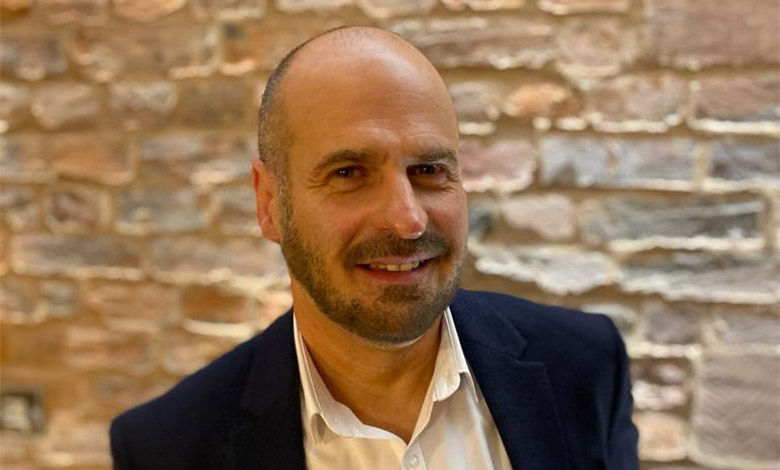 Peter is a med-tech specialist with deep understanding of business and technology in the digital health and medical device sectors. He brings thirty years' experience including as director with a leading medical device manufacturer and managing consultant with renowned technology consultancies. He is an award-winning leader in innovation and product development working on strategic direction and technology management.
He has wide experience in healthcare sectors including digital health technologies, oncology, proton therapy, medical imaging, implantable devices, renal therapy, diabetes management, vascular therapy, minimally invasive surgical devices, active therapeutics, point-of-care diagnostics and drug delivery. He has a first degree in engineering and a master's degree in computer science and mathematics from the University of Surrey and has studied healthcare management at the Copenhagen Business School and digital transformation at MIT
1. Tell me a little bit about your backgrounds and your interests.
I have worked in the medical devices industry for over 25 years. I am a systems and software engineer by training, but have worked as a manager, director and consultant. An important part of my career has been developing an understanding of the regulatory and commercial aspects of the industry.
2. What is Digital Health and why it is so important?
Digital health is a broad term that encompasses the digital transformation of healthcare. It results in systems of interconnected medical devices and healthcare IT systems. There are parallels here with the Internet of Things (IoT) – we could call this the Internet of Healthcare Things. This enables the benefits we have seen in other industries, such as retail and banking, to be brought into health. It is vitally important because the cost of providing healthcare is increasing at an unsustainable rate and this is combined with higher expectations in terms of both clinical outcomes and patient experience.
3. How will "digital health" transform the healthcare landscape?
We will certainly see patients being put at the centre of the healthcare model. We can also expect huge amounts of data to be generated by a variety of IoHT devices and this data will be aggregated and analysed to provide insights into our health. We will then be able to use these insights to improve and personalise therapeutic pathways to improve outcomes and reduce costs.
I also expect to see an important transition from curative healthcare to preventative health. In order to do this, we will need to be able to quantify health status and be able to make small nudges in the right direction with a combination of lifestyle choices, digital therapeutics and traditional medicines and medical devices.
4. What are you excited about most in the industry?
I am an optimist and I am excited about what the future will bring, particularly in health. There is a growing innovation culture in many areas of our lives including healthcare and technologies such as IoHT, data analytics and AI are likely to bring rapid advances in diagnosis, monitoring and treatment of disease, maybe to a point where we see 'ambient healthcare'. This is a concept where health-tech is so embedded in our lives that we do not notice it. Where disease states are detected and cured before we become symptomatic.
5. What are your company contribution to the digital health industry?
We are working on several fronts for our clients (who are from medical device, pharma and consumer health industries and digital health start-ups), from analysing care pathways and value chains, applying behavioural sciences to patients' lives and building health economic justifications for digital health applications. We are working on creating innovative ideas in technology to build proof of concept models to address unmet needs and we are developing technologies for commercial release. This means developing systems and software in accordance with medical device regulation and standards and implementing state-of-the-art cybersecurity protections.
6. So in your opinion how is digital health going to look like in the future?
As I mentioned earlier, digital health will become ever more embedded in our lives. Wearables will become so unobtrusive we will not know they are there. Diagnostic devices will be incorporated into consumer products like electric toothbrushes to take saliva swabs while we brush our teeth. Devices will become more 'interoperable' and able to communicate with each other. With genomics and proteomics, we will be able to create personalised drugs to treat conditions before they progress, and we will be able to create targeted lifestyle programmes that will work together with smart drugs to keep us in optimum health.
7. What's the most interesting thing you've discovered working in the digital health space?
It is probably just how much is possible with today's technology that hasn't been done yet. That is why health economics is such an important discipline in digital health. We are building the economic arguments to justify the investments required to crank the handle and do the engineering.
8. What are the biggest challenges to overcome in bringing digital health technologies to market?
There are two primary challenges, the first is regulation. We shouldn't forget that the purpose of regulation is to ensure medical devices are safe and effective. This is something that is in all our interests, however, this places burdens on innovators that increase development costs and timescales and make the proposition less attractive to potential investors. So, there is a balance to be struck between conservative attitudes to regulation and a spirit of innovation which embraces risk.
The second challenge is cybersecurity. There are so many ways security issues can arise in digital health applications from misuse of personal health information to malicious control of healthcare technology. This is likely to be a persistent and ongoing war between cyber-criminals and those who seek to build technologies to improve quality of life, to extend life and ultimately to save lives.
9. What are the best sources of digital health information for patients on the Web?
https://www.digitalhealth.net/