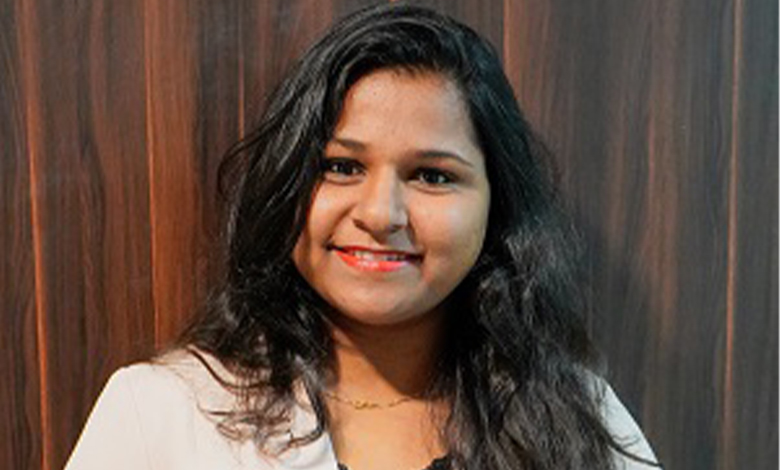 Richa Pathak is an emerging marketing influencer, a creative digital marketing consultant & corporate
trainer. With a decade of experience in working with B2C & B2B brands across the globe, she is also a
well-known blogger for top digital marketing magazines. Read her articles on SEM Updates.
She is an innovator & wants to explore more, learn more, try different tools, and hack with various
campaigns. She offers various training & mentorship programs to share her knowledge.
1. Could you say something about you?
I am Richa – A creative digital marketing enthusiast, helps clients generate leads, drive site traffic, & build their brands through useful, well-designed marketing strategies. I have been learning and sharing my digital marketing knowledge and experience with people from the last 8+ years. My content for featured worlds top-10 digital marketing magazines. I have my own blog SEM Updates. Digital marketing is my passion & I love what I do, I breathe it. I want to explore more, learn more, try different tools, hacks with various campaigns. MY PRINCIPLE – Plan, Execute, Learn, Implement, Repeat!
2. How important is it in-person communication for a brand?
I believe people invest in a brand when they connect with the story behind any particular brand. So emotional connection through storytelling is important. Explaining the mission and vision of the brand should be shared freely with people.
3. How to use Instagram for business effectively and engagingly?
Instagram is not just a social networking site anymore, It's more than that. Instagram drives huge traffic to the site, a lot of leads for eCommerce businesses, and a lot more.
Make the right social media strategy for your Instagram channel first. All the following answer you should gather before any promotions:
– What is your major objective of using Instagram?
– Is it relevant to your business?
– Which type of content your audience is consuming?
– Who are my ideal consumers?
Then see what kind of content they are engaging with, how frequently they are consuming the content which you can offer. Use the right hashtag, observe the trends in your followers, Interact with your audience, post content regularly. Try experimenting with different types of media formats on your Instagram.
4. How often should emails be sent to a brand's customers?
It depends on the business type. Usually, B2B businesses send the emails with a limited extent to reduce the email fatigue. Whereas the B2C brands can do it more frequently such as weekly digest or newsletter and offer emailers.
5. Which are the best practices for marketing on Twitter?
Twitter is all about what's trending. You have to associate your content with the best possible trend globally or locally, depends on the businesses. The Twitter audience is very picky when it comes to content consumptions. They engage with the content which tells more in fewer words. You have to be very very creative when it comes to tweets. The words you choose should be impactful so that they can't ignore you. Hashtag plays an important role here. Use them wisely.
6. Could you please share some must-do tips to get the most out of LinkedIn content?
Be original, be consistent! If you notice LinkedIn audience is very much focused on career, profession, knowledge, information, etc. So when it comes to posting on LinkedIn, the content should be authentic, it should be your opinion on things, not copy-paste. LinkedIn gives you the opportunity to showcase your expertise, you should utilize that feature. Share your knowledge and expertise with people, tell them what you know better. Add your comments and opinion on things, trends, technology, or whatever your area of expertise is.
7. What advice would you give to our readers?
Find your passion and stick to it. When you enjoy something, you can spend hours and days doing it, you never get bored of it. It is never too late to start learning something new. The sooner you start the better you feel.
Express your thoughts on articles you read, videos you watch, or any kind of content you consume. You must have to express how you feel about it. That is how you can help businesses generate better resources for you. Read more, learn more, and share more. That is how you grow as a thought leader.