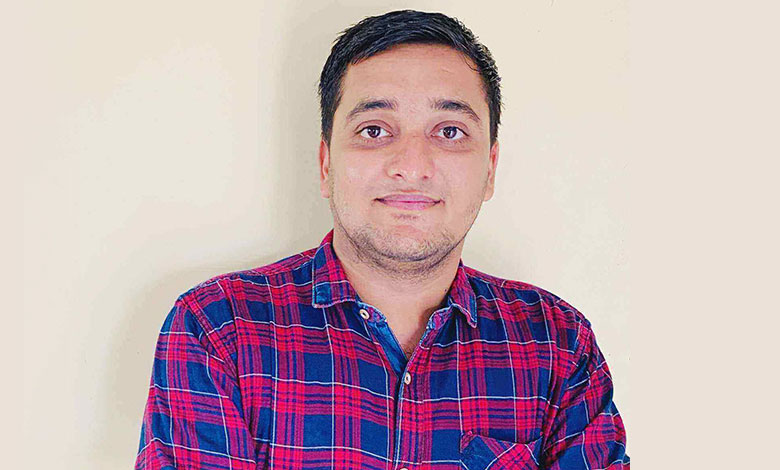 Can you tell me a bit about yourself and your career path?
I'm Vivek Tank from India. I have completed my Master's degree (Master of Computer Application) in 2015. I have a total of 6 years of experience in the SEO industry.
I have started my journey as SEO Analyst in the Gaming industry. Because of the good SEO strategy, I successfully got more than 10 million game downloads & 1 million YouTube views on our gaming YouTube channel.
I'm also a blogger, publish regularly SEO articles on LinkedIn, Medium, Hacker Noon, Dev. to, YourStory, etc. I was also a blog publisher on Gamasutra & Gamedev.net. I have published our company's gaming-related articles previously. Some of the articles were selected by their community members & featured on the 1st page of the website.
At present, I am connected with a total of more than 20,000 people all over the world. Rightnow, I am working in Verz Design, as an SEO Specialist. Verz Design is a leading web design & development company in Singapore.
Since 2009, Verz Design team have lent a helping hand to business looking for a creative solution to their web development needs.
Which SEO tools do you regularly use?
I'm not a tool-oriented guy. In my earlier days, I did not have any paid tools to do my SEO things. Therefore, I believe manual strategies are more important than the paid tools.
I often used those tools which are suggested by Google for accurate results. These SEO tools will make your SEO strategy stronger & help to optimize a website for search engines. It also provides innovative technical solutions with the increasing visibility of the website.
Google Analytics: Google Analytics is a free tool provided by Google. It allows me to track many important metrics like Real-Time activities, bounce rate, Organic traffic, events, etc. Google Analytics provides accurate data.
Google Search Console: Like Google Analytics, Google Search Console is also free and provided by Google. It allows me to track my website's search engine performance.  I can solve my technical issues like mobile usability & coverage issues. I can also check the exact number of external & internal links. Additionally, I  can hide a specific page on Google SERP through page removal property. I can also check whether my website is panelized or not.
Google's Mobile-Friendly Test. Nowadays, people are accessing websites through their mobile devices. Therefore, your website page should be Mobile-friendly. This tool helps me to check the mobile-friendliness status.
PageSpeed Insights. It analyzes web page content & generates suggestions, which will help to increase the page speed of a website. The only worst thing I found on this tool is the performance score is varying every time.
SEO Site Checkup. I often use this tool to check website technical issues like CSS minification & JavaScript minification, Inline CSS, JavaScript Cachi etc.
I also used Ahrefs for backlink, website audit. GTmetrix page loading speed issues. Algoroo & MozCast for Google Algorithm update, etc.
Which SEO factors are not in your control?
The biggest SEO factors not in our control are when Google will index & crawl the website. Most important we could not even control Google algorithm & organic traffic. Despite the fact we have no control over Google, we can influence the results in our favor by following Google Guidelines.
So, I think Google algorithm, Organic traffic, Google Indexing & crawling time these factors are not in our control.
What is the relationship between SEO and SEM?
SEO & SEM both help websites appear and rank high on search results pages. SEO & SEM both are different industries. SEO is mainly focused on organic or natural traffic whilst SEM is more focused on paid traffic.
SEO & SEM both help to enhance website traffic & rank high in SERP. In SEO you will get more CTR (Click Through Rate) as compared to SEM. SEO will deliver results after a long time. On the other side, SEM will provide results instantly.
In terms of visibility, In SEO anyone can see your website. In SEM, only the targeted audience can see your website. SEO is free but in SEM, we have to pay when users click. If you give more time to SEO it will provide value over time.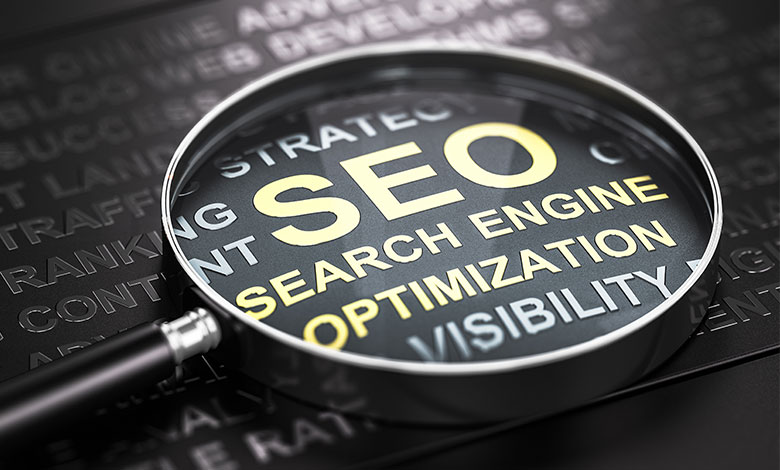 Why SEO is so important to businesses?
When I was doing my graduation. I read one interesting quote on the internet.
 "Google only loves you when everyone else loves you first."
On the very next day, my SEO journey started. In earlier days, I wrote blogs on technologies & cooking recipes without checking the content length. I also didn't do keyword research & search volume.
I tried to rank them on Google by sharing them on social media. Unfortunately, none of my videos & blogs ranked at that time. I read many things on the internet where I found about SEO.
I still remember. At that time, I read one of the Moz articles. It was about "How to rank your blog on Google?" After read that article, I knew why my blogs were not ranking. I forget to add the main ingredient, SEO.
SEO is an essential ingredient in digital marketing. With the help of SEO, you can increase the website visibility means the website will get more organic or natural traffic and get more opportunities to convert the customers.
It is true Paid advertising, social media, and other online platforms can generate traffic to your website. Unfortunately, it's not a permanent solution. As compared to paid ads, online platforms SEO is cheaper. As per one research, the majority of online traffic comes from search engines. It's only possible when your SEO is strong.
To rank your website on a search engine like Google, you have to optimize it well. Better optimized content can help you to rank your website on Google SERP (Search Engine Result Page). Ultimately, it will also help you to increase your website's CTR (Click Through Rate).
If you implement SEO properly, that helps organize your website and your visitors easily navigate and transact. If your website is in the top 1-3 position for the keywords the user is searching for, it increases the website trust.
With more than 6 years of experience in SEO Industry, I can say this SEO can put you ahead of the competition.
How is SEO going to change in the future?
"Update yourself before the world outdated you."
SEO is changing fast. In the future, we have to think like a robot, understand the user's perspective, and deliver the best web experience.
SEO will focus on user experience metrics (Interactivity, Page loading, Visual Stability) in the future. It is also known as Core Web Vitals. On the Digital4 Europe talk, I already shared how to solve these 3 things. You can check there all the steps under "How to solve Core Web Vitals?".
So, if there are 2 pages with the same content then in the future user experience metrics will help search engine robots to decide which one should be ranked higher.
According to a Google study, every day more than 40% are now from mobile. So, make sure your website should be mobile-friendly.
In the future, voice search optimization will be also on the priority. If a website providing relevant & quality content regularly to visitors, you will be the king in your industry.