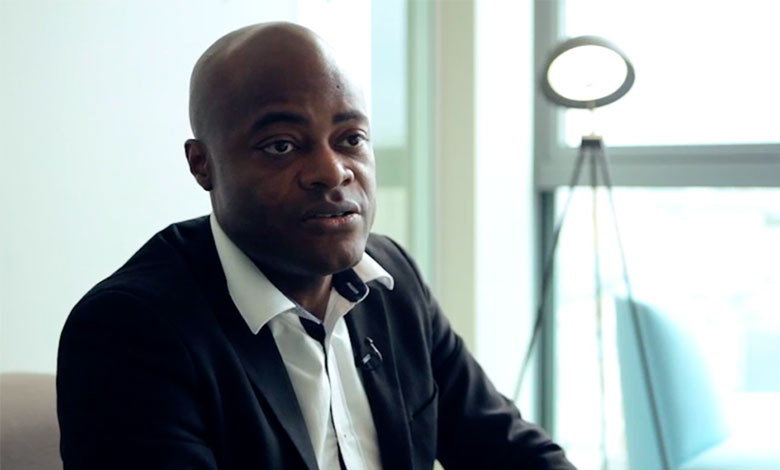 Dear Mr. Mbarga, can you introduce yourself to our readers?
First of all, thank you for this opportunity to speak to the readers of the Special Edition of your prestigious Magazine.
I am a Creative Director working with Agencies and In-house Marketers.
I have 15+ years of cumulative experience (Cameroon and France) in the advertising and telecommunications industries, launching global communication campaigns and managing multi-channel digital product implementations of various scales, from initiation to completion.
For five years, with MboaMarketing.com, I create solutions that optimize communication strategy, brand story, messaging, and online presence that grab attention, engage consumers, and make businesses thrive.
How to deliver hyper-relevant content that maximizes brand reach?
It is necessary to start from a perfect knowledge of the audience. After developing buyer personas, it is easier to highlight the goals and desires, and the pain points of the target audiences as well. These elements improve content creation and also help for potential further content personalization.
The content should be developed in the most appropriate format and remains consistent in style, tone, and other brand identity elements across all media channels.
To successfully reach audiences, a good content distribution strategy is essential and efforts should not stop after content creation. The various channels, the involvement of influencers in the industry, the human capital of the organization, and advertising can help to touch audiences that are difficult to reach organically.
In your opinion, what are the advantages of multi-format content?
The multi-format content allows usage on several channels at the same time with the consequence of time-saving, increased productivity, and reach maximizing. There is also risk mitigation with the extension of marketing activities across platforms.
Besides, content diversification increases engagement with new audiences and markets. Mixing up formats keep people interested and makes raving users more loyal.
The multiplication of formats makes it possible to produce, where appropriate, personalized content that interests a wide variety of customers that can ultimately be interested in offerings. Likewise, the combination of two or more formats can make it possible to drive up conversions.
How to focus the content on building relationship with the customer?
The rule of thumb is to have conversations with an audience rather than bragging about the business or organization all the time. To have these exchanges and build a powerful relationship with the customer, the content must adapt to each circumstance so that the customer recognizes something to which he can relate naturally.
Furthermore, it is useful to have feedback from users through various monitoring activities and to encourage them to create user-generated content. With this in mind, rewards and incentives help to solidify relations with consumers. Specific formats such as video or audio make it possible to put a face or a voice on people, which gives the possibility of further translating the personality and values ​​of the brand or the products and services.
Finally, good storytelling shows consumers how the brand has developed precisely to take into account their expectations and to provide decisive solutions.
Do you think cultural differences shape customer's behavior and preferences? How?
A person's culture has a powerful impact on his behavior and preferences. For example, African consumers tend to be more family-oriented, which implies that relatives will have a great influence at the time of the purchase.
We also know that people can react differently to stimuli depending on their geography or their values. Colors do not have the same meaning from one culture to another, for instance. It may even happen that consumers completely reject a product or service because of contingencies linked to their history, environment, or culture.
To adapt to different places, brands make adjustments to products, advertising, or sources of information. When it comes to content, it is useful for brands to adapt it with localization or transcreation that goes far beyond simple translation. They must craft culture-specific communication. It is essential for business sustainability and profitability.
What lessons have you learned from the pandemic? (in terms of content marketing)
Covid-19 has made us aware of our vulnerability as human beings and has also strengthened our quest for self and connection with others.
The need to connect with people has been the same with brands. Consumers want to know more about brands and expect those brands to know more about them too. Content plays a central role in this setup. Organizations have understood the importance of perspectives, empathetic communication, and authentic storytelling.
It is a reminder of the need for a reliable relationship between brands and consumers at all times. The consequence for content is to never rely on data that is old or outdated and to optimize content for users' needs at a given moment.