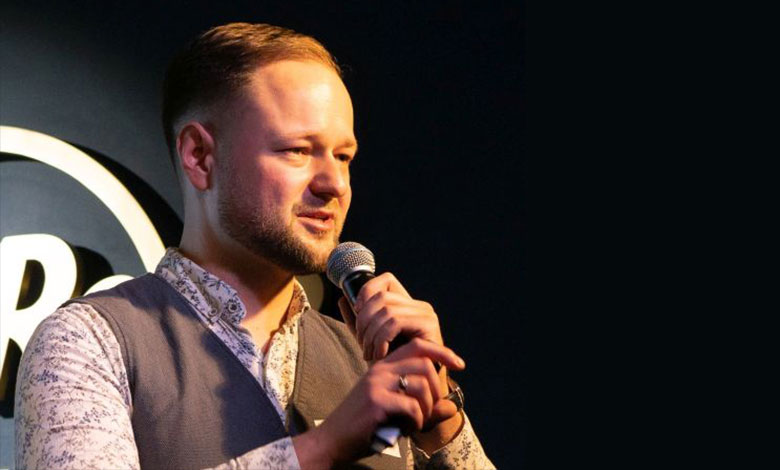 Can you tell our readers more about yourself and your professional background?
I love storytelling. I focus on telling stories that give value to listeners and on teaching people how to tell such stories. I specialize in two areas – podcasting and public speaking.
I am a podcast showrunner at Cleverhearted Showrunners and I produce podcasts for brands, including Credit Agricole and Nokia among others. I'm a podcaster at heart.
As a public speaking coach I helped plenty of speakers deliver better talks at business events and internally. I spoke at events like I Love Marketing, InfoShare and TEDxKatowice. Organizing TEDxWroclaw was my passion project for 5 years straight.
What are the main trends that shape content marketing nowadays?
Podcasting is definitely a hot topic. The pool of companies that decide to create branded podcasts is growing and they use it to build relationships with their customers. And it's great because listeners of podcasts spend more time with the brand and therefore their trust strengthens.
Going even further – we see more and more so called "marketing showrunners" (I believe Jay Acunzo coined the term). These are people who focus on creating shows for brands. So whatever you see on TV or Netflix – brands are also getting in that field. Brands will want customers to spend more time with them but will provide valuable audio/video content for them (and there's going to be more fiction shows here!).
Do you think cultural differences shape customer's behavior and preferences? How?
Of course they do! Very often it's a mechanism that makes things easier. Our brains are generally lazy and revert back to stereotypes, social norms, and cultural preferences in order to save energy that could be used elsewhere.
Some cultures forbid certain products like some religions do with certain kinds of meat. Or the fact that many people prefer to consume TV shows / podcasts in their native tongue (even if they know another language).
How can you bring a fresh perspective to your content and in a way that will engage the viewer?
First of all you need to get to know the viewer and acknowledge that they might like something that you yourself find uninteresting. And then – look at stuff from different angles, disassemble things and put them back together but in a different way, experiment, fail quickly and learn from it. And ask your viewers about what they want and what feedback they have for you.
In your opinion, what are the advantages of multi-format content?
It's definitely a resource-saver (time, money etc.). It helps reach people that prefer various media. And get the ones that are already in our funnel even deeper.
How to focus the content on building relationship with the customer?
Start a podcast. Seriously. It's currently the best type of content for relationship building. And then – be conversational, authentic, appeal to your customer's needs. And generally – find as many ways as possible to interact with your customers and make them spend time with your brand.