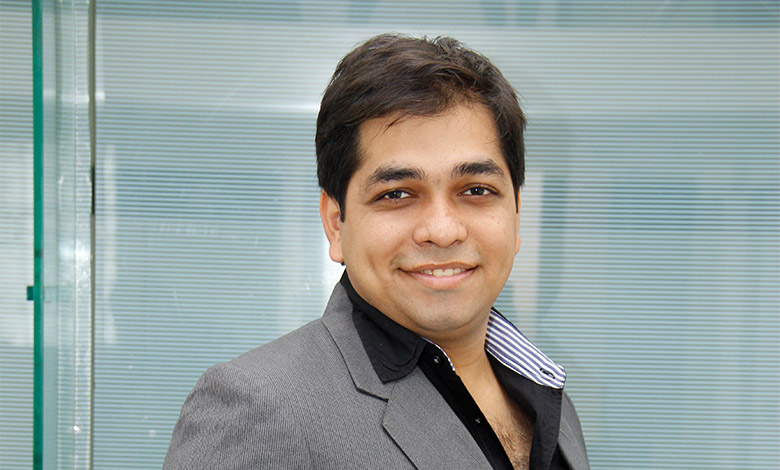 Divesh Bathija, a creative educator who completed his Post graduation from University of Westminster- London in Finance.
He started his first venture in the education space in 2012 in the area of Mathematics – known as UnMath School. The main aim of this venture is to introduce creative mathematics for educational institutes by using SLA method (Subconscious Learning Approach).
Divesh's several initiatives have been implemented in more than 150 schools across India, UAE, Nepal and Sri Lanka and has benefited more than 4000 teachers and over 50,000 students
1. What do you like about managing people?
We are living in the world of BOTs and AI, where people interaction has been reduced to mainly scale business. In spite of that, when you receive a personal email / hand written letter, it does make you feel good. People will always have a new story/ idea which excites me to interact and work with people.
While managing people may seem a difficult task, for me it has never been to manage people as I believe in creating and inspiring them to come up with new ideas and motivating them to believe in my vision. It's always encouraging to see team members who believe in a common vision, work extensively to achieve it jointly and that keeps our energy high.
2. How you come up with ideas?
Ideas are mostly a result of observation. When you evaluate things in a creative manner, it allows me to look at things in a different manner. For example:
I spend a lot of time in toy stores, looking for games popular amongst children. Observing those games and mapping them to math skills which can be introduced to eager learners, is one of my most satisfying part of research. (If I preach hands on learning, I have to resort to hands on teaching as well).
Evaluating real life situations: Example the current Pandemic Situation, Olympics, Sporting events, Historical places and then connect them with the curriculum for learners.
Last but the most important part: Interact with kids on a regular basis to know what they really want to learn vs what I want to teach them.
These are the key areas where I manage to generate most of my ideas.
3. What are the key e-learning trends to follow in 2020?
E-Learning is a great tool for connecting the global educators-learners, reinforcing skills and evaluation. I personally feel the need for e-learning can transform the learning experience in the following manner:
Getting Mentored through educators across the globe. (Using popular Video Conferencing)
Using simulation games / case studies which can help learners to prepare for real life exams.
A perfect blend of offline and online tools (Ensure offline discussion followed by online follow up or the other way round).
Gamifying Content is the best gift to e-learning. The human mind is created in a manner to enjoy a competition and games are the best medium to educate and engage at the same time.
Use of AI and VR for experiential learning has also been making some great breakthrough in the eLearning space.
4. What gives the technology nowadays to leadership?
Data is the biggest boon of technology, which acts a game changer for leadership. Access to real time data enables educators to constantly amend teaching patterns, outcomes and enhance the teaching-learning experience. With the access of such information, it gives the leadership the opportunity to analyse and even forecast the skills students would need in the future.
This also helps leadership to identify unpredictable situations (Example : the spread of COVID-19 virus across the globe). While the entire ecosystem was aware of flipped classrooms, its existence made a very valid and relevant point.
5. What do you think is the future of the Leadership in Education?
Leadership in education has to play the role of a "Catalyst". We need role models in this sector which can inspire our teachers to give the right skill sets for learners.
Such Catalysts can create a ripple effect for educators by introducing new methods of teaching through a hybrid model of online and offline learning platforms.
Lastly I would like to conclude by stating:
"Innovate – Ideate – Create – Sustain"
is the true meaning of leadership in education.
UnMath School:  www.unmathschool.com