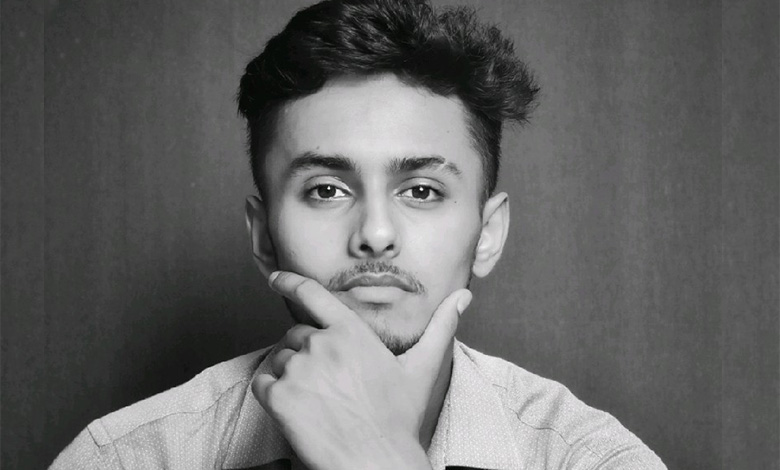 Mr. Kishan, can you tell our readers more about yourself?
I started out as a digital marketer few years back associating with companies and handling their marketing activities.
After a while i got introduced to the event industry, planning and executing was my domain providing me with exposure of networking and operational efficiency.
Now, I work as a digital entrepreneur, creating contents on Facebook, LinkedIn, Instagram and etc. by exploring the depth and dynamics of these fields and providing the clients with the solutions as per their taste and preference.
How would you define the role of social media in our lives today?
Social media is omnipresent, asking how it impacts us would be wrong rather we should ask how it doesn't impact us?
To tell you the current scenario, for all the audience out there, each segment is getting influenced in its own way.
Motivational content, business solutions, entertainment content all is there. Though concern should be to take it in positive light as it being a powerful presence can make us sway from our general thought process.
All in all social media is deep market where one can easily fulfill their requirements and since it is growing at a wide pace, we will have more to learn and observe.
How to be unforgettable in the current crowded digital space?
Digital space is crowded since the market has become competitive.
So, to become edgy its necessary to have a USP.
My suggestion would be to create a value that people can relate to is better than just advertising.
It's very basic to impact people in ways that can promote and enhance them, having a mass is no good if your audience is charmed by your fancy outlook.
It's just like the depth with which you'll relate to the audience is what audience shall give back to you.
It's a wide topic, but to keep it simple, working on loyalty shall help the marketers retain their audience that will lead to their growth.
How can a content creator emotionally influence his audience?
To talk about emotional attachment as I have said earlier it depends on the value creation.
For example, if I am a fitness enthusiast or a cooking enthusiast, it's important to ensure that my audience is learning something more with my content then only its justified to have them as audience.
See, there are tons of content available but very selected are actually useful, for example, there is this motivational speaker Mr. Vivek Bindra, his presence in digital world is huge, why?
He started as a free coach giving people a reason to trust and work on oneself to grow, his selfless learning won him an audience cuz to tell you, there are so many agencies who train you on personal domain but they charge you hefty with uncertain results.
Mr. Bindra offers you a learning with the intention of actually teaching you, so you see the difference here, he got the audience from the value addition he offered to them.
To keep it concise, it's like trust fall, unless you communicate your intentions to the audience, they will not fall for you.
How to focus the content on building relationship with the customer?
Focusing on content to provide relationship building with customer is important as I keep on saying, transparent communication is the key.
If I am social media influencer, I should be knowing the taste and preference of my audience.
Let's say, someone wants to understand about affiliate marketing, it's important to make them understand the in and out of it in very casual yet simple way.
The audience has a small time window, in which they seek information, for a content creator being attractive with substance is the need of the hour.
The audience develops perspective about their star, so it's necessary to retain them.
To fully gain the trust of your mass, it's evident to seek their needs and develop content accordingly.
Today's market is customer oriented market, so if you don't have a buyer, your product is useless, thus its mandatory to have that connect with the audience.
To conclude, I would say, social media is a big industry in itself which is day by day growing, so be it a business house, an individual or a group, having the mass gives you that edge but it has to be earned righteously.