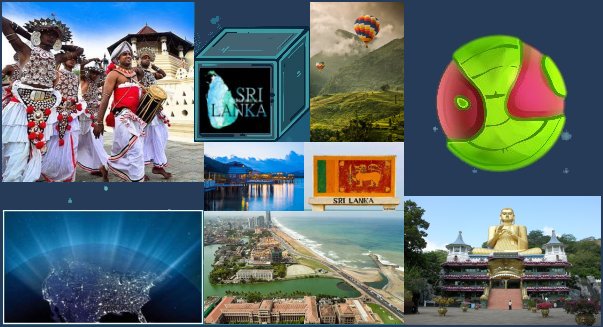 Since the implementation of computer devices in schools, there has been a growing integration of digital communication in economies and societies. In higher education different methods of digital communication can be applied such as distance learning and open online courses. Most professionals in digital communication focus on a particular expertise when choosing a digital category rather than concentrating on a wider field. Students who are inclined to be visually orientated may be drawn towards video production whereas students with excellent storytelling capabilities would prefer a career in the press; nevertheless, the secret to digital success relies on intentional and continuous optimised goals. During the insecure and complex scenario of digital transformation, companies use big data and analytics to predict consumer behaviour, adapt the customer's experience, and protect the trademark and status of the business during the process. The world's foremost researchers studied the economical, political, and social impacts of digital communication and transformation to determine the influence of digital dominance on the world's economies and societies; the results were beyond belief! Digital technologies can affect countries' global positions of power and monopolies over each other! The ESCP European Business School, established on 1 December 1819, is the world's oldest business school. Since 1973, it has six campuses – (Berlin [north-eastern Germany], London [England, UK], Madrid [central Spain], Paris [northern central France], Turin [northwest Italy], and Warsaw [east central Poland]). The European Centre for Digital Competitiveness was founded at the ESCP Business School in Berlin. Taking into account the powerful environment of the economical and societal digital revolution, the Business School's multi-campus model actively promotes the initiative of the European Centre for Digital Competitiveness; to inspire digital competitiveness in order for Europe to become the global leader in prosperity. The Digital Riser Report for 2021 (published by ESCP's European Centre for Digital Competitiveness) revealed the top digitally most competitive countries in South Asia; Sri Lanka was first, followed by Bangladesh, and then Nepal.
Asia (as the largest continent in the world) consists of fifty independent countries and its population is just over four billion people. Despite having the biggest global area, Asia remains the most intensely populated continent; in fact, China alone has roughly twice the amount of residents than the whole of Europe. The largest of the Asian countries is Russia (which is around thirty percent of the total area of Asia). Central Asia has five independent countries namely Kazakhstan, Kyrgyzstan, Tajikistan, Turkmenistan, and Uzbekistan. Politically, South Asia is divided into nine independent countries; Afghanistan, Bangladesh, Bhutan, India, Iran, Nepal, Pakistan, Sri Lanka, and the Maldives (the smallest country of the independent states). Countries situated within the sea (island countries) are Madagascar (the fourth largest island in the world), Bahrain, Comoros, Maldives, Mauritius, Seychelles and Sri Lanka (the oldest democracy in Asia). As the oldest Democratic Republic and Unitary State the Democratic Socialist Republic of Sri Lanka is governed by a semi-presidential system that includes a combination of presidential- and parliamentary negotiations; most provisions of the constitution can be adjusted by a two-third majority in parliament. Both Colombo and Sri Jayawardenepura Kotte are capital cities of Sri Lanka. Colombo (the largest city in Sri Lanka) serves as the commercial capital while Sri Jayawardenepura Kotte is Sri Lanka's administrative capital for national legislature. Sharing maritime borders with India and the Maldives, Sri Lanka is a peaceful country; however, it is a member of international organisations such as the South Asian Association for Regional Co-operation and the United Nations. The International Union for Conservation of Nature (IUCN) focuses on thematic areas such as coastal and marine resources, water and climate change, biodiversity and ecosystems, as well as the economics of conservation. The IUCN Sri Lanka National Governing Committee consists of governmental and non-governmental members; their programs concentrate on natural resource management initiatives such as conservation and management of significant habitats as well as environmental awareness and education. Due to its strategic location in the Indian Ocean and its support of biodiversity, major countries such as China and the United States are competing for supremacy in Sri Lanka.
The World Bank Group is an international financial institution that offers grants and loans to governments of low- and middle- income countries to pursue capital projects. With 189 member countries, the World Bank Group is a worldwide partnership with the mission to counter-act global poverty. With the International Bank for Reconstruction and Development as subsidiary and parent organisations such as the United Nations and the World Bank Group, the World Bank is a force to be reckoned with. Founded during July 1944 in the United States of America, its founders are John Maynard Keynes and Harry Dexter White. Their motto is 'working for a world free of poverty'; the president is David Malpass and its headquarters are in Washington, D.C., US. Between 2010 and 2015, the Sri Lankan economy experienced a strong annual growth of just under six-and-a-half percent. This lower-middle-income country with a total population of more than twenty-one million is focused on long-term strategic and structural development challenges as it aspires to adapt to an upper middle income country. In excess of six decades of partnership with Sri Lanka, the World Bank Group has been persistent in their support of Sri Lanka to become a competitive, inclusive, and resilient country. Besides Sri Lanka, the Digital Riser Report's other top digital countries in South Asia is Bangladesh and Nepal. The government of Bangladesh is a Unitary State and its capital is Dhaka. With several waterways and abundant greenery the Jamuna, Meghna, and Padma (Ganges) rivers of Bangladesh create fertile plains. The World Bank plays a fundamental role in the economic development of Bangladesh. The Government of Nepal is a Federal Parliamentary Republic and its capital is Kathmandu. Nepal is a landlocked country. The United States established diplomatic relations with Nepal in 1948. The World Bank plays a vital role in the economic development of Nepal.
China's success in the digital world is no secret! The Belt and Road Initiative (BRI) and the Maritime Silk Route are dream projects of China. The Belt and Road Initiative is a scheme activated by China to join Asia with Africa and Europe by means of land and maritime networks in order to develop regional integration, stimulate trade, and increase economic growth. The Maritime Silk Route is the maritime sector of the historic Silk Road that linked China, Southeast Asia, The Indian subcontinent, Arabian Peninsula, Somalia, Egypt, and Europe. Sri Lanka has become one of the world's most enthusiastic participants in China's Belt and Road Initiative project. The Colombo Port City financial zone project is Sri Lanka's first economic zone for service-oriented industries constructed by a Chinese company on just under six-hundred-and-seventy acres of land retrieved from the coast of Colombo; Sri Lanka granted China a ninety-nine year lease on the Colombo Port City project. After the Colombo Port City Economic Commission Bill was passed, the Colombo Port City was authorised to function beyond the common law of Sri Lanka. Local businessmen were not permitted to own any companies in the Port City and staff in the port zone would be paid in a foreign currency. China granted Sri Lanka more than a billion dollars in debt relief in exchange for a ninety-nine year lease with China Merchants Port Holdings Co. Ltd. on a fifteen-thousand acre industrial zone project and industrial park in Hambantota. Another development project is the Colombo Outer Circular Expressway or the Outer Circular Highway (OCH) which is an elevated highway outside Colombo. The terms of the contract allow The China Harbour Engineering Company (CHEC) to own the highway and earn income from it before handing it over to the Sri Lankan government after eighteen years. These projects are strategic assets to Sri Lanka; however, China's growing management of high-profile Sri Lankan infrastructure projects has raised concern that the developments could lead to China having a monopoly over Sri Lanka. From a security point of view, Sri Lanka is geopolitically a significant country, but too much Chinese involvement, even for commercial purposes, could be a potential threat to India. China is confident that Sri Lanka is able to navigate economic co-operation and trade between China and Sri Lanka and capable of becoming the hub of the Maritime Silk Route!