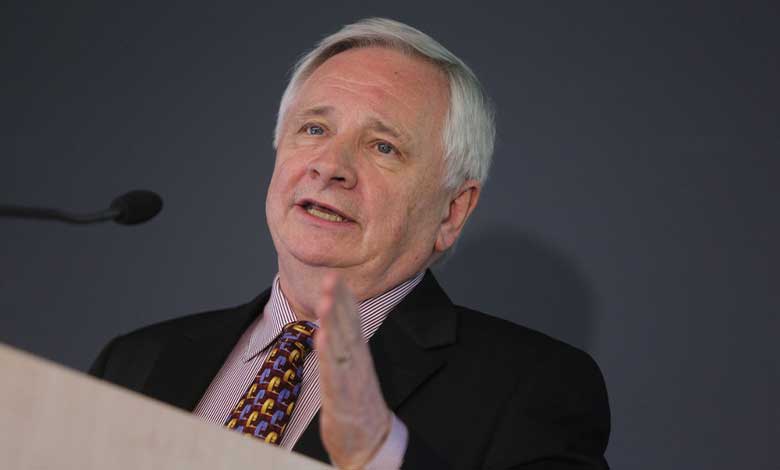 Brian O'Connor was born in Belfast, Northern Ireland and has developed his career as a consultant,
manager and/or investor in both private and public companies.
Brian has founded a number of companies in the healthcare services area in the UK, Ireland and
Hong Kong.
He has gained significant experience as a company director in a variety of industries and professions,
and has raised significant sums for companies through both private equity structures and stock
exchange listings.
Brian founded and is Chair of the European Connected Health Alliance organisation
www.echalliance.com, the rapidly expanding not for profit membership organisation.
He also Chairs 'The Digital Health Society', a movement created during the Estonian Presidency and
now embracing Governments, Research Institutes, Industry, Patients Groups across Europe.
He is a shareholder, director, investor in a number of private companies in the health and care
sector.
Hello, please tell to our readers a little bit about yourself and your role?
I am an Entrepreneur, who loves to try things, especially when I am told, Don't! My experiences have covered many Sectors and I have worked and lived internationally and have enjoyed all of it, even when some of them went wrong -we should learn that failure is a great teacher. There are so many opportunities and great people in the world, it is fun to take calculated risks.
You are chair at European Connected Health Alliance so please tell to our readers what is the mission of the alliance?
Our Mission is to be the Global Connector for Digital Health, facilitating multi stakeholder connections, driving sustainable change and disruption in the delivery of Health and Social Care.
What are the main goals for the alliance in 2020?
To build on the success of creating over 40 Ecosystems across Europe, creating multi stakeholder communities, which in turn accelerates change and more effective care for citizens. We are expanding now through our Global Connector Partnership, into North America, Latin America, Africa and the Commonwealth (53 countries).
What is your experience in digital health field?
With over 700 members in Europe, we see the latest innovations but just as importantly the products and services, many of which have not gained traction, because of bureaucracy and risk averse policies. COVID Times have changed that and that can only be good.
Do you think that the digital health is important and why?
Digital Health, sits on the Soft Infrastructure of the Internet and telecommunications. Whole industries have embraced this digital world, we are trying to persuade Governments, Industry, Citizens to do the same, because the health sector has been slow to do so.
In your opinion how the health technologies will change in the next 10 years?
First, the digital age is well and truly with us and moving at amazing speed. Health technologies are presented with the Infrastructure they need to utilize their tech,in a way they could only dream of until recently. They must however understand there is a race on, the global tech push is well underway and more and more people are realizing the power of tech tools, so no time for too much talk, much more about action.
What is your inspiration and what motivates you to work a lot?
Someone reminded me I was hyper active as a child and he doesn't think I have grown up! I simply love working with people, building trusting relationships and inevitably good things happen.