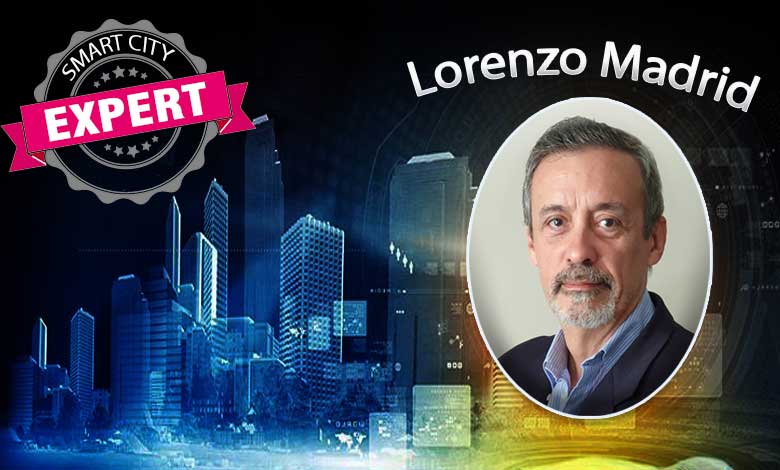 1. Please tell us a little bit about yourself and your work?
I have over 30 years' experience in the public/private sectors, eleven at Microsoft, as WW Senior Executive, where I oversaw IT projects for Governments in 53 countries. More recently, I managed the project for Istanbul Smarter City, Rio de Janeiro House of Commerce, and participated in the analysis of Cape Town's Intelligent AFC System. I also have strong links with academia. I am a fellow of the Centre for Technology in Government – at the State University of New York and invited fellow at the United Nations University in Guimarães, Portugal. I published books and articles on Smart Cities, Government Transformation about the linkage between IT investments and socioeconomic development. I also served as CIO at the Education Secretary in São Paulo, Brazil, responsible for the IT systems supporting 6 million students and 300,000 teachers. Currently, I am engaged in a couple of Smart City Projects, and advise Wellness TechGroup, a Spanish company with high-end solutions for Smart Cities.
2. Do you have a smart city strategy or plan in place? Can a city become smarter?
Wellness TechGroup offers many solutions for Smart Cities, with a focus on having a clean, safe, and Energy Efficient city. We are also integrating different components to build a custom-made solution helping cities to achieve their smart goals. Some of them are Smart Street Light Management, Smart Waste collection, Safety in public events, parking, and so on. We also offer a Smart City Management Platform, where the city manager can have a single dashboard to control the performance of their City. Using the Amaia platform, it is very easy to define and check in real-time many City KPIs, with input coming from any available data source.
3. From your experience, what are the main challenges in the transition to a 'smarter' city?
The fundamental problem for the transition to a Smart City lies on the understating of Public value by city leaders so that they can prioritize initiative, actions, and budgets. At the same time, the lack of a comprehensive vision, strategy, planning, and proper governance structure are key hurdles for this transition to occur.
4. What are the technologies that make a smart city smart and innovative?
There are many specific technologies to make the City Smarter. Even if we consultants and advocates for Smart Cities believe and state that the technology foundation for a Smart City is undoubtedly telecommunications, we cannot limit the vision just in that area. For instance: Can I call a City Smart if the City cannot provide adequate sanitation services for its citizens? Or if piles and piles of rubbish accumulate in the City's outskirts? These problems can be solved without the need for sophisticated technologies and will make a city that can solve them smarter than cities facing these issues.
.
5. Can you sum up the smart city of the future in three words?
Connected
Sustainable
Pleasant