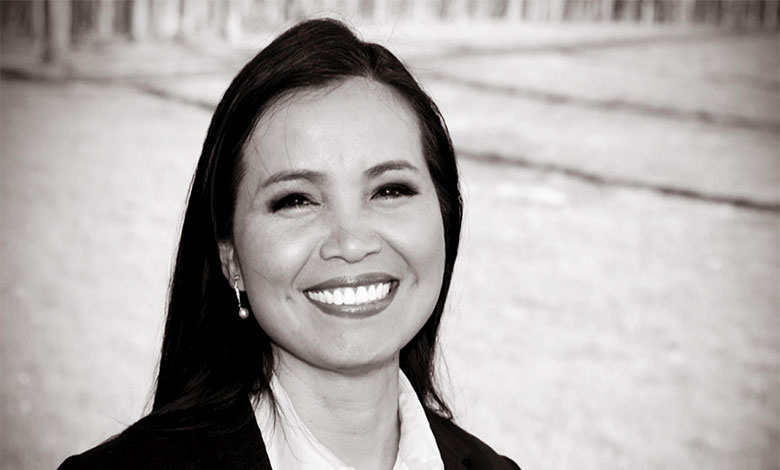 Jit Hinchman, M.Eng, M. Sc, CSCP, CLSS is an inspiring Supply Chain AdviserTM, business strategist, author, Blockchain enthusiast, engineer, speaker, and mentor based in Indiana, USA. With unique hands-on experiences and the ability to provide a strategic lens as end-to-end Supply Chain Management, Jit is a distinctive solutionist, stabilizer agent with the ability to bring a sense of continuous accountability for
achievement.
How did you get started working in this field?
My first impression with supply chain management started years ago while I was working for Mattel. I was a part of a supply chain training team. I witnessed its impact that significantly improved operational performance and also saved costs. I carry on implementing supply chain management with other roles since then. It also inspires me to continue my study in the field. I received my master's degree in supply chain management from the Florida Institute of Technology.
What are the logistics components and why logistics is an inseparable part of the supply chain process?
Supply chain management views logistics as a subset in its function. Logistics is a moving and storing part in supply chains that physically connects the geographical nodes between global trading partners in the supply chain network.
Logistics components such as inventory management, customer service, transportation, freight and shipping services, warehousing, distribution centers are the physical links between those trading partners, bridging the gap of geographical distance to deliver goods between buyers and sellers. It is one of the key enablers of international trade that helps businesses reach beyond the local home market.
Logistics is an inseparable part of the supply chain process because, without its function, goods cannot move or transfer from original points made to where the consumers need them.
What is in-transit inventory and how it is calculated, how do you monitor in-transit inventory levels?
In-transit inventory is inventory that moves across supply chains, whether the upstream or downstream stage between suppliers and customers, between stocking locations or factories, these are the items that have been shipped by a seller, but have not yet reached the buyer's required destination. The supply chains own this inventory, holding cost occurs and it's a cost in supply chains.
The in-transit inventory quantity is calculated from the difference between the cumulative of goods shipped minus the cumulative of goods received.
Annual transit inventory cost = Holding cost for one order x Number of orders in a year

To monitor in-transit inventory levels, it depends on the inventory management systems you have, some organizations have database systems in place that users can access, derive data, and monitor it. If you use third-party logistics instead of your fleet, sometimes lack visibility, you don't know where exactly is your inventory during the transit time. However, some 3PLs have new tracking, and securing devices attach to cargo that can monitor close to real-time movements.
As a supply chain professional, it is a good practice to keep tracking inventory, especially when the number of SKUs is manageable, or only a few critical or high-value items that require close attention in any strategic project at hand. I find it useful to have another column in the spreadsheet dedicated to in-transit inventory next to on hands inventory. Know your supply chains in and out and know your inventory movements.
Evolving technologies such as blockchain, AI, IoT, Machine Learning, digital supply chains, and facilitating communication technology such as 5G are the directions that pioneer solutionists have been trying to solve these pain points in supply chain ecosystem to achieve visibility of accurate real-time tracking and data analytics that can further enhance supply chains performance.
What is the bullwhip effect in the supply chain, what is its effect on the supply chain and how would you cut it down?
Jay Wright Forrester, an Electrical engineer discovered and revealed the Bullwhip Effect in 1961. It's the information distortion in supply chains. Bullwhip Effect is a phenomenon that represents the instabilities and fluctuations when changes in customer demand cause the companies in various stages of supply chains to order more goods to meet the new spike demand.
The Bullwhip Effect usually flows with larger distorted demand information ripples from one partner to the next upstream throughout supply chains (shaped like the ripples of a bullwhip lash), starting with changing customer demand at a retailer, wholesaler, distributor, manufacturer, and then the raw material suppliers.
It causes excess stockpile of inventory, cost, or loss of profitability because the sudden spike demand was gone before the new inventory can replenish the shelf in time of need. Such as the examples of toilet paper, hand sanitizer, or face mask demand that we recently experienced during the COVID-19 global pandemic.
How to cut down the impact of the Bullwhip Effect is to consider minimizing root causes. As we know that fragmented and variations of distorted demand across supply chains network because of the traditional linear approach and not enough actual demand information sharing between trading partners cause the bullwhip effect.
Strengthening supply chain coordination with supply chain synchronization, matching supply with actual demand, having every member in the ecosystem connects with collaborative data, so that information gets collected, analyzed, and utilize in real-time. All participants with critical path obtain accurate demand, visibility, streamline processes, working on the same set of actual demand information across the network, mitigate risk together is one of the answers.
Collaboration is the heart in supply chains. Although what works for others may not work for us, use the strategy that fits well with business needs and its supply chains are the best way because every business has its own unique needs and constraints. The good news is that solutions to solve these pain points in supply chains are developing and available more.

Could you explain what mistakes can be made in affreightment?
Oh, there are a lot of mistakes that can be made in affreightment. Attention to detail is needed in this area and should handle with the care of the right expertise. Results of simple mistakes that differ from requirements in contract agreements made between sellers and buyers can be devastating and incur unnecessary charges, liability, delay, loss of shipments, and including losing customers.
There are many players involved in the process and some still rely mainly on manual paper documents, including government agencies that reinforce the compliance of laws and trade regulations, any misplace, error, or mistake in detail can contribute to further delay.
Can you describe the sourcing process from start-to-finish?
There are several ways of defining the sourcing scope and its function. Such as sourcing is the process of identifying a company that provides a needed good or service. Procurement is the process of getting the needed product or service. Purchasing focuses on how products and services are acquired and ordered.
Some organizations see sourcing as the entire set of business processes required to purchase goods and services. Sourcing, procurement (also known as supply management at many firms and governmental agencies), and purchasing are all related and play parts in its organization's supply chain network and performance. The most significant decision is whether to outsource the required goods or services to the third party or perform it in-house.
Let's assume that you meant the latter meaning of sourcing, therefore the sourcing process from start to finish in this context will be as following;
Sourcing Process From Start-to-Finish
Identify and conduct needs analysis (define the purpose, scope, function, specification, quality requirements, budget, delivery requirements, define contract terms and conditions, alternative, and timeline of the needs of sourcing from internal or external customers, identify related steering team, gain project scope agreements and approvals from related parties)

Identify and evaluate the supply base (where and who are the potential suppliers)

Develop sourcing strategy (consider make-or-buy, total cost analysis, benefits, and risk analysis, portfolio analysis to structure and segment supply base if the needs are critical, routine, leverage or bottleneck, develop inquiry and quote process, define communication, bidding, and negotiation strategy)

Implement sourcing strategy (screen suppliers, create selection criteria, RFI: request for information, RFQ: request for quotation, manage the bidding process, compile and analyze responses, prepare and manage negotiation process, suppliers meetings and evaluation – conference and on-site if needed, conduct and select the right supplier, gain agreements, obtain final approvals, award contract)




Integrate and transition to supplier relationship management (Integrate and manage the transition process of new suppliers to supplier database, plan and train the new process or task to related parties, communicate results, develop saving and quality tracking system)

Ongoing measure and improve supplier performance (create a joint performance tracking team of supplier and internal members, implement saving and quality tracking system and report, monitor contract compliance, benchmark to industry leaders, ongoing monitor supplier performance and open two ways constructive feedback, reward excellent suppliers, reinforce ending contract to underperform supplier, ongoing search and develop more new potential suppliers in supply base)

Request feedback and evaluation from related members (after fulfilled inquiry, take into consideration to reflect and find new ways to make it better for future inquiries, learn from mistakes or incidents, thanking the team (and yourself too internally) for the hard work and job well done.)
How would you calculate the percentage of costs as overhead when purchasing a new technology?
Outdated technologies indeed cost the business more than it saves. Many elements affect the decision when considering purchasing new technology, the cost of new technology is just one of them.
Overhead costs refer to all indirect expenses of keeping a business running but do not directly associate with building a product, service, or generate revenue. Therefore, the overhead costs vary depending on the nature of the business. They can be both fixed and variable costs. The most common way to calculate overhead costs is as a percentage of sales or labor costs under a period such as sales per month or year. This overhead rate will give us a brief number of how much we spend compare to the revenue earns in a month or year.
For example, the business had $10,000 in total overhead costs last month, and $100,000 in sales last month.

Meaning the overhead costs is 10% of sales or the business spends $0.10 on overhead for every $1.00 it makes.
The tricky part here is to identify total overhead costs by combing through every possible expense that contributes to it. Another way to see the real true cost of purchasing new technology (the cost to acquire, cost to implement, to keep it running, scaling for more users later, license, fee, update, improvement, maintenance, etc.,) and how to determine if the technology is worth investing, is to consider the total cost of ownership (TCO).
How do you stay up to date with trends and developments in supply chain management and operations?
Just like many other professionals, I'm a lifelong learner. I love learning just for the sake of learning. While you are reading this, I'm sure you know this as much as I do that learning from others is also another great way to stay up to date with trends and developments in supply chain management and operations. Keep networking with true and meaningful relationships, being open to different perspectives and diverse backgrounds are the source of creativity and innovation.
I enjoy reading, dig deep into research, analytics, and enrolling in classes to learn something new. I find it fun, interesting, at times we draw from our knowledge and expertise that always give us practical solutions that are creative and resourceful.
And one more question – What advice would you give to our readers who are interested in this field?
If this field aligns well with your passion (time flies without you realizing it because you are having fun doing the tasks at hand) and career goals, my advice is to have fun solving puzzles every day because supply chain management has a similar charm to it.
If you are not so sure yet, because supply chains are the backbone for businesses across industries, it's wise to do your research about the range of careers in supply chain management field, which part of supply chain management, which industry, and what type of business environment do you see yourself in before making a decision. Different types of business environments and industries can give you some idea of your working conditions, incentives as well as cultures, whereas it affects a big part of your life, wellbeing, and perspectives.
Most importantly, have fun, take what is truly good for you, and don't simply blindly believe in everything, have good judgments, think for yourself because you too, have your wisdom. I wish you much success and happiness both in life and career. Keep up and keep shining.