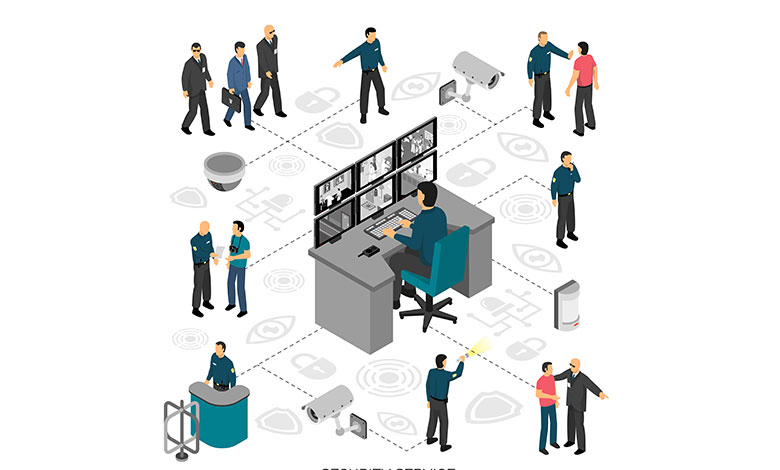 The experts predict grow of video analytic market by USD 4142.7 million by 2025. The drivers of the market will be automotive, electronics, pharmaceuticals, construction and fin-tech.
Video analytics systems are used in banking sector for various tasks. In order to increase business efficiency, such systems are applied for counting visitors, for analyzing queues, and monitoring staff compliance with work schedules. Such systems can be significant in upgrading security control systems, f.e it allows us to use biometric access control for rooms, to video monitor service rooms for unattended dangerous items, to prevent fraud. Client face recognition technologies are common.
Recently, there has been an increase in the number of requests for video analytics systems, which should help to monitor the state of workers in operating rooms (by using such systems you can determine the body temperature of the employee, the presence of a worn medical mask). Recently a number of requests of creating a solution for monitoring the social distance between visitors and that a visitor is wearing personal protective equipment has increased. New video analysis tools can satisfy this need. To solve such task video analytics system, use high-resolution digital cameras, computer vision technologies, machine learning and neural network algorithms, cloud storage for image processing. Such system solutions are able to recognize whether an entering a room visitor is wearing a mask or not. If a visitor is wearing a mask, system can unlock the entrance door. If a visitor is not wearing a mask, the system will suggest to use a dispenser in order to get a mask and to perform all the actions needed to enter the room or a certain area, if a visitor doesn't want to enter the area a bank can offer an ATM to independently perform the operations he needs. This helps credit institutions to comply with the necessary security measures during a pandemic for both bank employees and customers.
The price of such systems depends on the number of surveillance cameras and the complexity of the tasks for pattern recognition. In addition to equipment, it is necessary to take into account the cost of software (licenses), system design and deployment services, rental of cloud services, and annual technical support. The costs of video analytics systems for a bank today can range from several tens of thousands of rubles to several millions. The appropriateness of such expenses is easily assessed by comparing them with the costs of closing the office for quarantine or sanitation, lost revenue from the breaks of the department in receiving visitors.