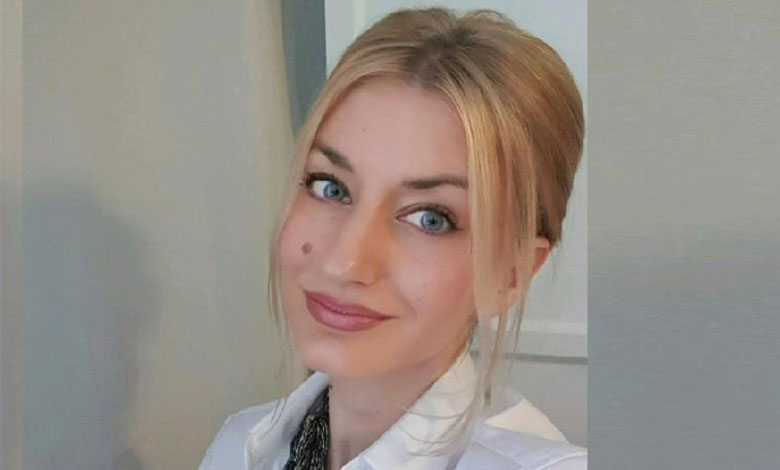 Can you introduce yourself and tell the readers more about your professional background?
Of course, thank you for inviting me to this interview and glad to share some of my insights around digital marketing. I consider myself to be an advocate for creativity and innovation, especially in education and tech. During my career so far, I was always focused on bringing creativity and leadership together and on finding ways to digitally transform a business without losing its essence, talent and with an emphasize on human relationship in business. Identifying opportunities is and has been one of my key tasks, focusing on finding the best solutions for the customers, helping them grow their business, digitally transform and gain competitive advantage. I strongly believe that we should change the commercial model, to focus more on helping and not selling. Thus I am working with Connects as a brand ambassador towards achieving a B4B (business for business) approach and platform, where businesses can grow stronger together and also as a techer of new business models at the Master in Industry 4.0 and digital transformation strategy within Universidad Europea of Madrid.
For me, flexibility is key, as I am constantly adapting to customers' and partners' needs from different regions, cultures and managing different teams in order to better understand and deliver the appropriate solution. I have been developing growth strategies, conducting research, advising and proposing new solutions, integrating new technologies for the past +8 years. This is combined with marketing management, monitoring, online marketing and social media communication strategy responsibilities, so that it can allow me to better create brand awareness.
My background as a university teacher and doctor in business economics has certainly helped me along the way and gave me insights from both the public and private sector.
I am continuously trying to learn more about online marketing and communication strategies, thus entering a new research community and finishing a second doctoral study in new communication techniques.
In your opinion, what are the main perspectives /opportunities/ for digital marketing in 2021?
We are focusing on digitalization, this is what I see now, that we are working to support and implement digital transformation and therefore digital marketing in our work. More and more companies see the need to have a good online marketing strategy, impact on social media, generate leads online, sell their products and services online and introduce analytics. A lot of work is done in that sense, more emphasis on digital marketing from companies and I believe that it is here to stay.
What I would like to also see and what I believe it is an opportunity to differentiate is to find where your customers and potential customers are situated and where they move in a digital world. This is the kind of information that can shape your strategy and make it more personal, as it has to solve a problem, to offer solutions, to be genuine. The new perspective will bring more use of video content, podcasts, blog stories in order to share more valuable content. For me it is all about building a relationship with your customer, to understand what they are looking for and to what they relate to. Tools that can help marketers listen to what the potential customer is saying online should be created, SEO strategy, analytics are not enough.
Which are the best ways to humanize your brand in the age of social media and artificial intelligence?
This is very much related to the previous question, we need to humanize our brands, especially in the age of digital and AI. Both valid for B2C and B2B. The way to go, from my experience, is to get to know the people you are working with and your customers. Invest your time there, it will generate value on the long run. Building that trusted environment is key, especially if it is a virtual space. Communities and the sense of belonging are also an important part. There, the focus should shift from selling to sharing know-how, collaborating, win-win, supporting and working together. And you can introduce that in an online environment, but you have to be prepared, have patience and also train people on how to make the most of it, so that they see that they have a constant support. The following quote comes to mind to sum it up "When people ask me what's the ROI of Social, I ask them… what's the ROI of Trust, and what's the ROI of Loyalty. The answer, when used to build relationships the results will be… longer lifetime value of a customer, larger average order value, and increased frequency of purchase. All measurable and all lead to increased sales and profits. – Ted Rubin
What are the best strategies to fuel the growth of a brand?
Creativity and inspiration for me are the answers. It will then lead to innovation and helping your brand stand out. Creativity in processes, in leadership and management, creativity in marketing and sales. Doing things differently while using the tools available can really set your brand apart. The ability to see more than numbers and KPIs, to use all the data in a sense that creates value is what will fuel the growth of a brand. You need to create a culture within the company around creativity and coming up with new ideas, it will make everyone feel valued, appreciated, motivated and that will transpire into the brand.
Another strategy is to clearly define your objectives and use innovation and new technologies to reach those goals. Do not make the mistake of setting tech and digital as your objective, but as means to help you reach them. And measure the quality of the business relationship as well, that is the new analytics and stats that a company needs to introduce in order to be successful, in my opinion.
How does competition is today's crowded digital world help you to grow?
I always believed that competition can help you grow, it makes you keep an eye on what is going on, especially in a digital world, and helps in the sense that you need to step up your game, to constantly adapt, to innovate and generate new ideas. This is the beauty of competition, but consider competition with yourself first, how you can improve. I consider that being teachable is the key characteristic to have when in business.
Also, try to see some of your competitors as potential partners in some projects, where their expertise is complementary to your own. In the past years, it has helped me a lot to build digital transformation projects on collaboration, even if at first it might appear that we are competitors, but after seeing our key competencies, target markets and expertise, it turned out to be a great idea to join forces and take on bigger, more ambitious projects together. This helped a lot during crisis and the pandemic.
What lessons have you learned from the pandemic? (in terms of digital marketing)
Main lesson is that people will spend more time online, working from home, buying from home and that this is here to stay. It also showed me the need of a more personal, caring approach in digital and strategy. At home, people are in their environment, they are more comfortable, feel safer, that is transmitted in the online as well, because during lockdown everyone has turned to tech and online for shopping, keeping in touch with family and friends, working. They need to keep active, they need to work, network, meet people, find new products and the online environment needs to become sensible to all these changes. We should focus on developing that kind of environment online, this is where my main research work is right now and I think that more and more people are trying to include the human in digital, to create that bridge between talent, people and technology.
We have so many data and tools to analyze our websites, platforms, social media pages and apart from that, what we should add is this personal approach to all that we design and create online. The accent on people first, even if it is a digital first world.