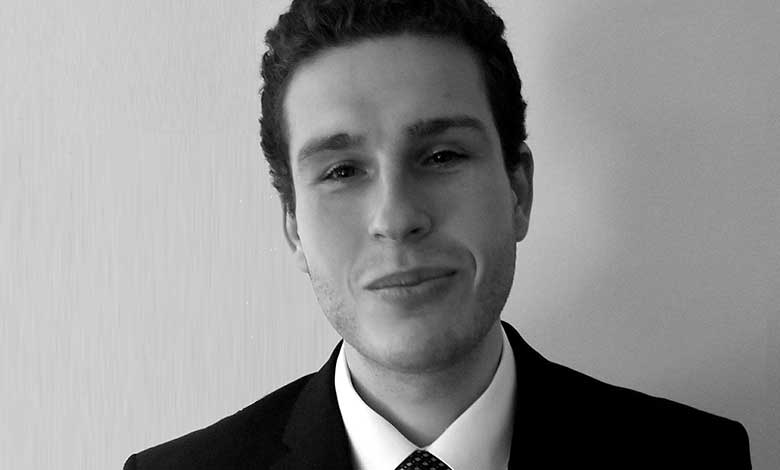 Yelisey Boguslavskiy is the CEO & Founder of a New York-based cyber risk prevention firm Advanced Intelligence, LLC. His Subject Matter Expert team conducts advanced HUMINT and SIGINT investigations into cyber fraud, ransomware, and digital organized crime threats, especially those from Eastern Europe and the MENA regions offering intelligence solutions to businesses and investigative support to US law enforcement. Additionally Advanced Intelligence, LLC heavily focuses on providing intelligence on top-tier threats of political manipulation, violent extremist propaganda, and meddling, conducted through digital infrastructure.
Born in Kazakhstan Yelisey has actively participated in international law enforcement initiatives, such as 2017-2018 a year-long investigative research in collaboration with the University of Passau (Germany) School of Law and Kazakhstan's Ministry of Finance analyzing anti-money laundering and financial compliance mechanisms in Kazakhstan, Germany, and Russia. Prior to starting Advanced Intelligence LLC, Yelisey worked as an investigator in the business intelligence community, including Kroll, a division of Duff & Phelps, TD International, and Flashpoint Inc. Yelisey holds an M.A. degree in Security Policy Studies from the Elliott School of International Affairs of George Washington University with a focus on political violence prevention and business intelligence.
Hello, please tell me something about you and your work.
Hi, my name is Yelisey Boguslavskiy, I am the founder and the CEO of a New York City-based cybersecurity boutique firm Advanced Intelligence, LLC (AdvIntel). The firm specializes in fraud prevention and cases of cyber breaches performed by both state and non-state groups. We work closely with US law enforcement, including the FBI, the NYPD, and regional police departments in identifying such threats and working on prevention and remediation strategies. 
I got my Master's degree from the George Washington University Elliott School, where I studied Security Studies, the discipline which is directly related to the questions below. Therefore, I will be referencing both my work experience and the Security Studies theory, while commenting on these issues. 
Will the internet, social media, and mobile phone enhance police accountability and police-citizen relations?
Definitely. The internet, social media, and digital technologies serve not only as a tool of efficient deterrence against excessive use of force and police brutality but also as a tool of humanization and reconciliation. 
In the United States, we see how videos of officers kneeling with the protesters or joining their communities in marches are becoming viral. We see how life stories of officers, especially black officers and officers of color, who share what their faces on duty are being shared across millions of people via Twitter and Facebook. 
This adds not only accountability but also humanity and understanding of the complexity of policing. This reconciliatory message is spreading exclusively through digital technologies and when it is combined with the deterrence and accountability impact, which technology has on police brutality, the society will naturally start moving towards more efficient and accountable policing models.
Is modern day policing prepared for digital technology?
In major metropolitan police departments, such as NYPD, and in many countries in Europe and Britain, and especially in the East Asian liberal democracies, the force is already heavily relying on digital technologies. 
This may include a wide range of tactics. Naturally, the law enforces uses advanced software and expertise to combat cybercrime; there is an efficient integration of AI technologies into the police intelligence tradecraft; big data tools are used to counter terrorism and narcotics threats; we see the utilization of digital surveillance techniques to disrupt operations of organized crime groups, etc. And of course, the digital realm helps our law enforcement officers to achieve rapid coordination with international partners and Interpol.
Is the impact of digitalization in the industry positive? Are there negative aspects?
If we look at the statistics on crime and police violence in the United States over the last ten years, we will see a clear positive change and the technologization of domestic policing plays its role. With digitalization, the domestic police forces (which in the US are way larger than the police departments per se and include the DHS, DoJ, independent, agencies, etc) can be more proactive, preventive and accountable while also getting more options to mitigate threats to the public without relying on direct violence.
The negative aspects are, of course, the increasing role of surveillance technologies and the scale of domestic surveillance. The extreme power of these digital surveillance tools is especially frightening in a situation when the old structural problems such as racial profiling and systemic segregation are still prevalent across social and security institutions. 
Can you imagine technology as a partner in the field?
Through the last 20 years in America, technology has been a solid foundation to foster partnerships between the government public security forces, private sector, NGOs, human rights organizations, and communities. This process will only continue in the future, hopefully, leading to a long-term positive change.
What to expect in the future? What are some of your "big ideas" and expectations?
Since the 2000th, the numbers, both domestic and international suggest an overall decline of violence. And our societies feel this positive dynamic. We saw people of all races and occupations including law enforcement officers all across the world, reacting with shock and sorrow to the killing of George Floyd which overtly illustrates that our collective ethos, capability for empathy, and compassion, have greatly evolved. My main expectation is that this evolution will continue and will lead to an organic and natural transformation of our public security.
The technology can definitely foster this process and help the members and the leaders of law enforcement to meet this existential and exponentially growing demand for ethical, accountable, and humane policing. At the same time, the same technologies can remind the population that our law enforcement officers are first and foremost our fellow citizens who perform essential duties that are fundamental to our society's very existence.