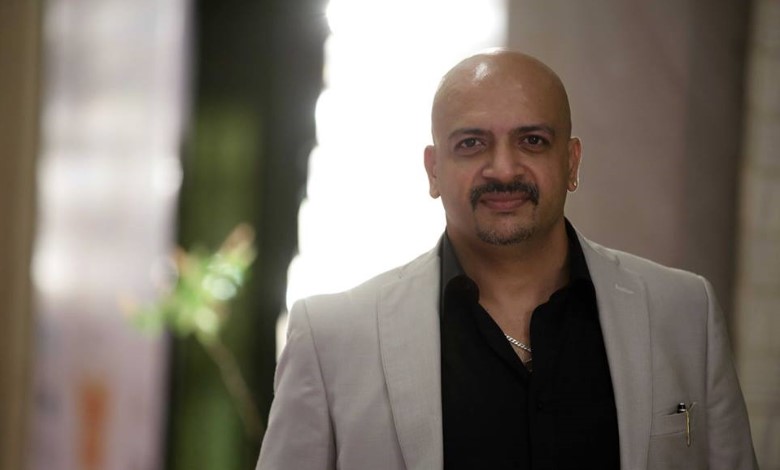 Can you tell me a bit about your background and your current role?
I head the Global Tech-HR function and Overseas HR for FSS and am part of the HR leadership team at FSS.
Prior to this I have had the opportunity to transform the People Practice for companies like KLA, CG Maersk (technology arm of Maersk), Standard Chartered bank's technology division (Scope International), Polaris and Tech Mahindra. I consider myself fortunate to be an alumnus of XLRI and the Madras School of Social Work (MSSW).
During the course of my career I have also acquired the following certifications – Certified Leadership Architect from Korn Ferry Lominger (USA), Certified Situational Leadership Coach from Ken Blanchard Institute (San Diego, USA) and a Certified Change Management Expert from PROSCI (Professional Sciences Institute, Colorado, USA)
I am currently involved in transforming the Tech-HR practice for FSS and working to create HR products using Data Science, AI & MI leveraging Agile and Design Thinking
How to transform from HR to Tech HR?
The answer to this might sound simple when I say move from "Data" to "Insights" but it is easier said than done. The key lies in understanding the basics of the business you are a part of.
The basics are – Understand why your organization exists – "The Purpose Motive" What kind of people and behaviors do you need for achieving this Purpose? – Answers to these questions will help you go after data in a way that will help you get the right insights to leverage decision making using Tech HR.
 Which are Key Areas to focus in Tech-HR?
The key will be to focus on the "Effort vs Impact" Matrix – Put Effort on X axis and Impact on Y axis and focus on all the action items that appear in the top left corner – The "Low Effort, High Impact" quadrant is where you get your "Bang for the Buck" and then your top right quadrant for all your long term high impact strategic action items "High Effort & High Impact" – once you figure this out, then you can decide what tools to use, whether it is  Data Science, AI, ML or a combination of all three.
Design Thinking vs Product Design framework – from your perspective which is better?
Both Design Thinking and Product Design framework are important and they have interdependencies as well. However, I feel Design Thinking is the key to accelerating positive change. Design thinking is all about the convergence of Feasibility (Can it be done?), Viability (Does it have business value?) and Desirability (Do people really need / want it?) – if you get this right on all three questions, then, you can move to the Product Design framework, so, in essence, the effectiveness and success of your Product Design is dependent on how good you are in your Design Thinking.
Agile Tech-HR. What does this mean and how this can be implemented?
Agile is all about making improvements "on the go" without stopping other "moving parts" and here Tech HR will be key to ensure speed and give you the tools that help you stay agile and keep innovating as you move forward.
To implement this you first need to embrace technology as a partner and not as a "add-on" – what I mean by this is that, you need to have Data Scientists and techies in the HR team, techies who can make portals, apps and tools while understanding what HR means to the organisation and not just as a function, and this part is really key because when technology folks are in the HR team, then the possibilities for accelerating change becomes 3X. While you do this, it is also important for traditional HR folks within the team to expose themselves to technology and do tech programs that make them appreciate and understand how techies think and then you can start the transformation to becoming an Agile Tech HR team.
What trends will shape Human Resource departments over the next five years?
In today's world of rapid technology 5 years is a long time and we can imagine that IOT will be in vogue at our physical and virtual workplaces by then. IOT will leverage, AI, ML and Data Science connecting every part of your organization to monitor behaviors, engagement, performance, potential to share key insights on how your workforce is morphing and also will have the capability to tell you what will be the future workforce based on current trends – this will help HR and Business leaders to take key decisions.
Prepared by,
Stanislava Angelova
/Editor at DiTech Media/