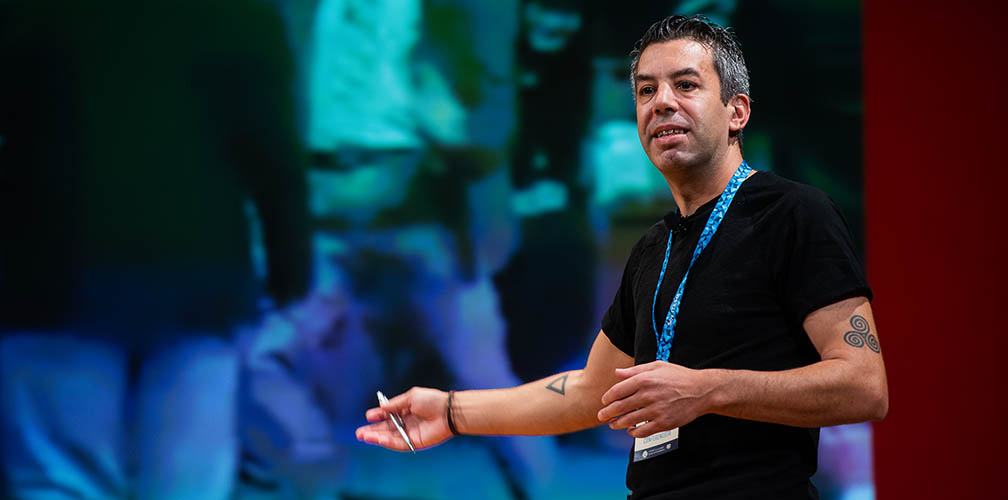 This week we talked with Mr. Vitor Pereira, Executive Director ZOOM GLOBAL SMART CITIES ASSOCIATION, about the challenges and solutions for Smart Cities and more.
1. Please tell us a little bit about yourself and your work?
I am a strategist and creative thinker to develop new projects and ideas for all kinds of entities, especially for cities and organizations. I help to create master plans, roadmaps and frameworks for smart cities and also work closely with city authorities to prepare the right strategy for sustainable progress and growth through investment attraction and establishing networks between internal and external stakeholders.
2. What are the broad features of smart cities?
Although smart cities concept started with a digital and technological drive, nowadays, we should define a smart city if some wider aspects are considered. Some cities need technological improvements to face their own fragilities, contributing to a bigger efficient and sustainable management.
City resources must be oriented to sustainable growth. A smart city can have self-driving cars at the same time that its citizens are struggling to get food and jobs? That won't be smart…
I would consider a smart city if:
Manages all the services and promotes a fluid transparent workflow;
Chooses sustainable solutions despite if they're cheaper or even free;
Supports local entrepreneurs and companies, promotes local business and improves the services directed to agile and strong empowerment of new business;
Protects the fragile layers of citizens in a discrete and non-intrusive way. It's not ok to do marketing or show-off based on other people's dramas;
Has a leadership with the courage to decide and take the responsibility for its actions, choosing the greater will rather than keep in power and doing "business as usual";
Assumes fragilities and face their biggest issues with courage and determination;
Assume there are no perfect and intelligent just cities with their specific challenges and needs;
And so on.
3. What are the challenges for the city of the future and what solutions are needed?
The biggest challenge right now for city officials is to decide how to start (or restart, because some projects have lots of flaws).
The need for a master plan and strategy is huge. Only with a solid evaluation and global vision of the situation, it is possible to implement an action plan and prepare the field to bring solutions to some identified challenges. For example, there was a time that everyone was saying it was possible to replicate solutions because all the cities have some common problems and challenges. At some point, this is still true though in different cities these common problems may not be in the same priority range. One small city, for example, losing population, unable to retain talent and growing bad business atmosphere can't afford to choose to install sensors in the rubbish collect system (that works very well without any sensors). In this case, this investment shouldn't be the priority though, for a big city, it can represent the biggest problem managing the garbage system along with other utilities like water, energy, mobility, etc. That's the difference between big cities and small-sized towns and cities. They have different challenges and priorities and each one must have its own action plan and prepare the roadmap to implement a truly effective smart city plan.
4. What are the technologies that make a smart city smart and innovative?
There are some technological solutions that can improve the quality of life for citizens in a city, basically, any technology that can suppress bureaucracy, hassle paperwork and valuable time wasted in queues to pay or to file forms. Everything that a city can do within the digital world will improve citizens' lives.
The same situation for business though we can include also other technologies based on artificial intelligence and in data to give the best insights for investors and entrepreneurs looking for opportunities.
The rest of the technologies are obviously related to efficiency, management, data, sustainability, circular, etc. Cities can't afford full deployments of this kind of tech, so they need to develop regulations and include private stakeholders in the process. The smart city must be built by the private sector (offices, businesses, developers, etc.) but with the administration's official supervision and regulation. The role of the city administration is to prepare the right platforms and workflows to achieve the true power of a smart city.
Of course, there is a huge amount of new technology that is being used to promote the smart cities in the mainstream media, though I definitely wouldn't bet on any of these (autonomous cars, ebikes, escooter, for example) as the core of a smart city strategy. Again, I give the example of a house in ruins, and we are busy keeping a beautiful garden full of flowers. It's a good scenario for the media, but we need to sleep inside at the end of the day.
5. In what ways will city dwellers enjoy better quality of life and what benefits will a smart city offer them?
We don't need to invent the wheel over and over. There are cities doing extraordinary and amazing things around the world. Some with very low tech and cheap resources are promoting quality of life through creativeness and leadership. The first step to improving life in a city is to be aware of each one's roles. Sometimes people tend to confuse what are their roles and in the end everything becomes a blur and messy.
Again, some cities need to keep and attract talent (new and local). Young generations are naturally attracted by the adventure and city atmosphere with lots of cultural and business offers. Cities need to understand the movements and work on a plan to attract these youngsters that, for example, would like to live in a big capital though can't afford housing prices. So, the strategy to attract these talented young citizens should be through affordable housing for example.
Quality of life is decaying in big cities and very soon we will see the opposite trend flourishing: the search for alternative, open and modern managed cities.
6. Can you sum up the smart city of the future in three words?
Humble and Open-hearted.