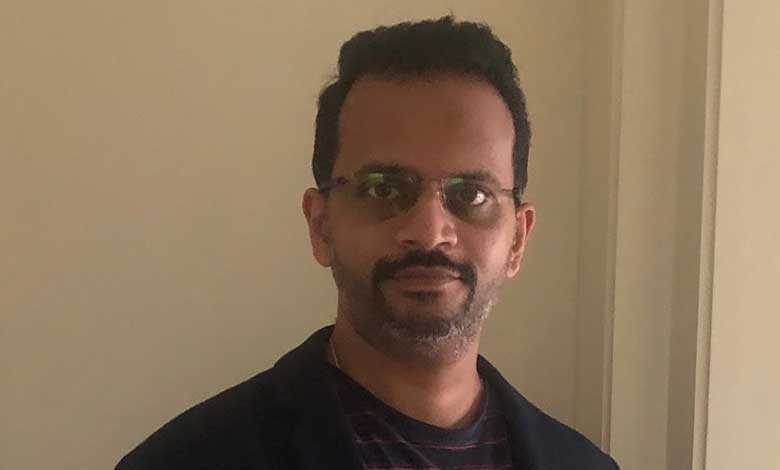 A digital marketing and transformation specialist, leading digital at Shapoorji Pallonji, with upto 20 years of experience. Worked with global brands like HSBC, Times, DDB Mudra and a lot more. With expertise in RTB, PPC, SMM, SEO, SEM, GMB, native, etc.
A digital marketeer at the core, Jeslin is a specialist when it comes to strategy and technology for execution of digital campaigns. His forte has been the grip he has on ROI using his in-depth understanding of various performance marketing platforms like Facebook, Google, GMB briefcase, native and display programmatic platforms like adskom, etc. This thorough understanding extends to digital brand campaigns where an outreach to fresh audience is required. He believes in evolving campaigns to a level of success by monitoring, retargeting, drip marketing and mapping them for conversion across channels using platforms like SFDC, Ozonetel, Datorama etc.
Can you talk about what your role is and how you support businesses and brands?
I am a digital transformation specialist in the marketing team for Shapoorji Pallonji. Here my role is to lay down systems and processes to measure ROI, monitor campaign performance, ORM, managing both payed and owned media. Last but not the least growth hacking when it comes to organic outreach, share of voice and lead conversions.
Are there words that can sell almost everything? How to create high converting Facebook Ads?
I believe "Engagement" can sell anything because you on-board your customers as well as prospects on to the same belief system. This methodology brings in ownership for the customer when it comes to their choice and for prospects, advocacy is what brings in that same ownership. Facebook is a perfect platform to build this engagement with contests, various forms of webinar etc. The ad should clearly communicate the USP's but the rest of the talking is done by the content on your Facebook page.
What tools do you use to manage your channels?
We use Datorama to monitor campaign ROI and SFDC for campaign performance tracking. SFDC also helps us to map the complete customer journey from lead to booking. There are also various other tools like Crazy egg which we use to optimise our website experience. As far as SERPS are concerned Uber suggest helps us a lot in terms of getting the right mix of keywords to deliver performance.
What KPIs (Key Performance Indicators) would you recommend to report on social media efforts?
Few critical aspects that businesses today miss out on is to do with the understanding of their social base. It's not only important to have an audience to increase the share of voice, it's also critical to have your specific TG as your earned audience on social. Hence % of your TG in your fan base/followers would have to be at least 80%, let's call this audience the Pure Earned Social Audience (PESA). The next comes level of engagement among PESA which should be between 18-20%, as this will give legs to your brand/ campaign which in turn will give your earned media the much required propulsion. A month long positive seeding activity to push out the negative sentiments with the help of PESA before the launch of a new product is essential. Here the KPI's would be the ratio of positive to negative sentiments for the 30 day period before the launch. This should be ideally 4:1 for every social platform. As far as social media payed campaigns are concerned cost per click, click through rate, click to lead, landings page loading time, quality score, page speed score, bounce rate and cost per lead all have to be considered. With some historic data the target cost per conversion should be decided and based on that the rest of the parameters will trickle down. Threshold of deviation from the standard benchmark should be decided and a plan B in case of deviations should be setup.
When is it better not to engage on social media?
Social media is a place where you can and you should engage with the audience every time. It should be considered as a platform to share everything that's happening with respect to the brand but with a positive twist. This brings in transparency and portrays the character of honesty and openness of the brand. One area to be careful with is engaging with someone who has posted negative or sarcastic remarks. But one should always channelise these negative sentiments to showcase that the brand is open to feedback. Diplomatically we should make it clear that feedback should always be one to one rather than on a social platform.
How to inject creativity into a digital marketing strategy?
Creativity or creative communication cannot be infused into a digital strategy, it's the basic foundation of a good digital plan. Based on the key visuals the communication is optimised and tailor made for various digital platforms. The entire journey including lead nurturing to conversion will have to be mapped by being in sync with the key brand communication. The ground level communication has to be clear and segmented phase wise for a smooth run. The targeting, the media strategy and the rollout time line will have to be framed based on how the incremental communication will be delivered across various phases of the campaign. The creatives will also have an influence on the KPI's that are set for the campaign, because at times the creatives are made for branding in the offline segment and they are expected to deliver performance in the online space.
How do you stay up-to-date on general marketing knowledge and trends?
The best way to stay updated is by running your own micro campaign. Create your own brand and experiment with it. The best learning is real life learning and the best experience is real life experience. Then there are a host of publications that support or ignite your thoughts. To name a few singlegrain.com, adexpresso.com, Kunocreative.com, digitalbuzz.com, Neilpatel.com and a lot more. Groups, twitter, YouTube also helps a lot.