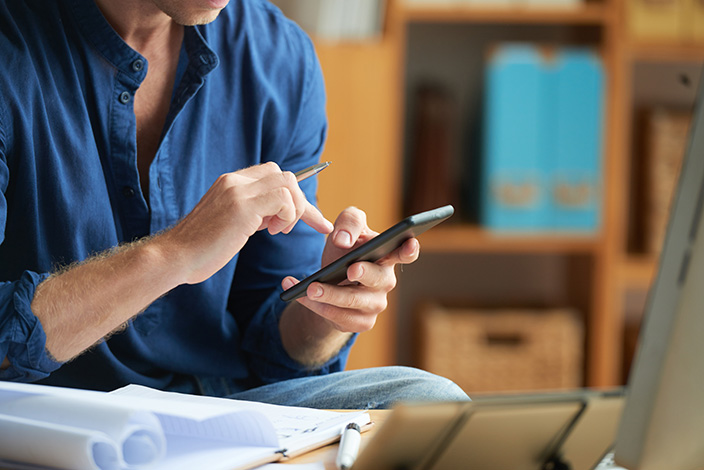 When choosing a mobile application for solving business problems, we often focus on all kinds of "TOP apps", trusting the choice of specialists who know the market. The problem is that there are a lot of such ratings. To get the most complete picture of the situation, you have to study a huge number of sources. We have done this work for you and have brought together in one article the lists of the most popular applications published on authoritative resources.
This free mobile speech recognition app allows you to quickly take notes and compose messages without having to type them by hand on a tiny mobile keyboard (free).
Come up with ideas, organize your thoughts and plan projects using visualization tools. Create a mental map of the project and attach notes and images to it, choose color schemes, sync with Dropbox and export the result to PDF (free).
Service for group chats, the main advantage of which is the ability to exchange files of any format. Here you can also create various channels to bring together employees of the same department or people working on the same project.
Perhaps one of the most convenient todo list apps – it allows you to sort tasks and set reminders. It exists both as an application and as an online service. Unfortunately, most of the useful features are only available to those who have installed the paid version.
AnyDesk & TeamViewer & Chrome Remote Desktop
Get secure remote access to devices on Windows, Mac and Linux. A full-featured keyboard, real-time sounds, video streaming and two-way file sharing help you keep the data close at hand and provide immediate support to clients and colleagues (free).
Save articles and videos found online for further reading both online and offline on any of your synced devices (free).
The famous service for taking notes. Records, to-do lists and reminders can be shared with groups of employees.
A cloud service that also allows you to work directly on documents, spreadsheets and presentations in real time.
Service for video communication with the ability to conduct video conferences and conduct group chats.
An extremely useful application with which you can scan documents directly from your smartphone and save it in PDF format.
Android Business Calendar
Traditional business diary, only as an application. The calendar has all the standard functions, and Android Business Calendar can form a short summary of the day and synchronize with your Google account.
This application will allow you to sign documents remotely without printing or scanning anything. The signature is scanned, loaded into memory, after which you just have to put it on the document. You can do the same with seals.
A news aggregator that saves a lot of time by creating collections on topics of interest to you.
Reliably protected "cloud" for storing and transferring files of any size and format.
An application for collaborating on projects, scheduling group tasks and tracking their progress.
Allows you to compose feeds of the most discussed and important news from social networks. Mediametrics has the ability to customize filters by topic and time period.
A well-known social media posting planner.
One of the most worthy project management apps. Can be used for both business and personal purposes.
An easy-to-use and intuitive task scheduler that will be especially convenient for those who work remotely.