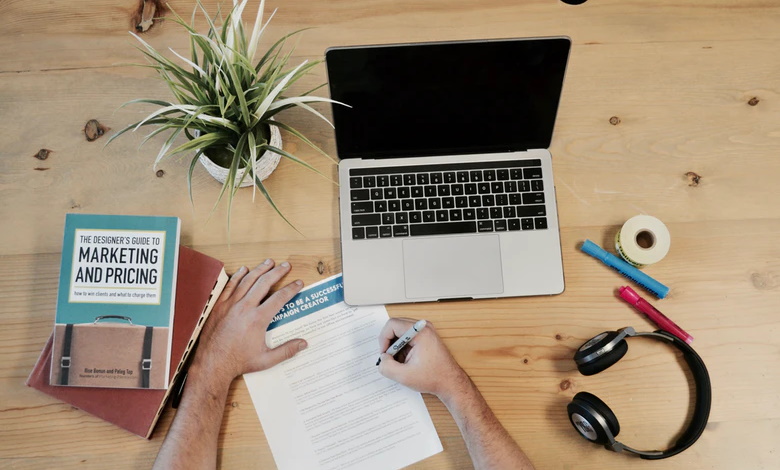 Nowadays, a solid digital marketing strategy is essential for the success of any business. Most customers today search for products and services on the Internet. If your brand does not show up on relevant searches, you are missing out on potential sales. An estimated 1.8 billion people purchase goods online, so investing in your online presence is not only smart — it is mandatory. 
However, the field of digital marketing is extremely dynamic. Standards and best practices shift from day to day, and new tools and methods become available faster than you can follow. That is why making mistakes in your digital marketing efforts is completely natural. For example, it is important to keep track of the latest SEO strategies, but few people have the time to do that. 
Digital marketing blunders are inevitable — however, it is never too late to get things right. In this article, we have outlined five mistakes that you absolutely need to avoid in 2020.
1. Not Defining Your Target Audience
One of the bigger mistakes you can make is trying to appeal to everyone. Think of your audience as a game of darts — you need to aim carefully in order to hit the board and score. Every business needs to define its target audience and then adjust its online marketing activities to reach people who want or need the product or service offered.
One effective method of targeting your audience is by creating a buyer persona. This term represents a personal profile of your ideal customer — their age, location, gender, interests and what they need. Once you have your buyer persona set up, craft your ad targeting and messaging as if you are trying to appeal to that particular person. 
In order to create the perfect buyer persona, you will need to dig deep into your available data. Check the demographics of the people who are already buying from you, and explore your website and social media analytics. Also, it is always helpful to see what the competition is up to.
2. Not Optimizing Your Website's Speed
A slow page loading time can be a huge problem for your business. You are spending all this time and resources to get people to visit your website, only to see them abandoning it because it takes forever to load. People who are looking for something online are generally impatient. You only have a few seconds to capture their attention, and a slow website is often enough to turn them away.
One way to ensure your website is fast is to invest in a reliable web hosting solution. The best way to go is a Virtual Private Server (VPS) — such hosting will ensure your website loads immediately, while also enabling it to support large amounts of user traffic. VPS providers are also known for their excellent customer support, which is important if a technical issue comes up.
Many people use free or cheap hosting solutions for their business website. Such hosting plans generally provide slow speed, low server space, and no uptime guarantees. When it comes to hosting for your site, you are not allowed to make any compromises — you need to go with the best. Trust us, this investment will more than pay for itself in the long run.
3. Underestimating the Importance of SEO
Today, search engine optimization is more crucial than ever. Your website needs to rank on the first page of Google in order to get maximum exposure. To achieve this, you need to properly optimize it for your relevant keywords. However, you must keep in mind that SEO is not a sprint — it's a marathon. You need to be consistent with your SEO efforts if you are to rank high and maintain your position.
SEO has several different aspects, and all of them are equally important. On-page SEO is the optimization of the individual pages of your website. You need to make sure the content on your pages contains your relevant keywords, and that they are also included in your meta titles and descriptions. Make sure that your pages have keyword-optimized headings and subheadings as well. 
Off-page SEO helps impact a website's ranking by taking actions outside of it. Links from other websites will do wonders for your SEO, especially if those websites are well-optimized and popular. One tried-and-true tactic is guest posting — creating a blog article for another website, and linking it to your own.
The last type of optimization is the so-called technical SEO. It involves on-page and server optimization that help search engines find and scan your website more easily. Key areas of technical SEO include improving loading times, ensuring a secure connection, and responsive website design.
4. Overlooking Email Marketing
Email marketing is essential for building and maintaining your brand's relationship with current customers, prospects, and leads. It gives you the opportunity to directly speak to them at a convenient time. Emails are an effective way of promoting new products and services, keeping your customers engaged, and converting prospects to paying users. Also, emails are among the most economic and cost-efficient marketing methods you can use.  
In the age of mobile, it is mandatory to keep your emails optimized for hand-held devices. Currently, 75% of smartphone owners use their devices to check emails, and two-thirds of all emails are opened on mobile devices. Some effective methods for optimizing your emails for mobile are:
Keeping your subject lines concise and to the point

Using pre-header text

Limiting the amount of images

Using a responsive email template

Making sure your copy is short, clear, and concise
5. Avoiding Social Media
Did you know that over 3.5 billion people use social media every day? Websites like Facebook, Twitter, and Instagram allow companies to connect with large audiences and build a strong community. They also have extremely efficient marketing tools, which you can use to reach your audience. Make sure that your business is present on social media and don't hesitate to use different tactics to boost your customer engagement.
You can achieve this with daily activity — post articles, news, or promotions, and engage your audience with questions and quizzes. Use relevant hashtags to increase your reach even further and get your brand name noticed. Make sure you respond to customer questions and comments on time. Data shows that 71% of people who have had a positive experience with a brand on social media are likely to share it with their friends and family.
Learn from Your Mistakes & Take Action Now
As you can see, the field of digital marketing is dynamic and complex. From defining your target audience and optimizing your website, to effective use of email marketing and social media — there is plenty of room for error. It is no wonder that so many companies are not making the most of their digital marketing efforts.
Do not be discouraged if you have made some of those blunders, as it is never too late to fix them. Start addressing your digital marketing mistakes one by one. Depending on your industry, you might need to look into some advanced tactics. For example, if you run an online casino, there are specific casino SEO methods that you can employ. 
As you progress, you will start seeing the positive impact digital marketing has on your online business.