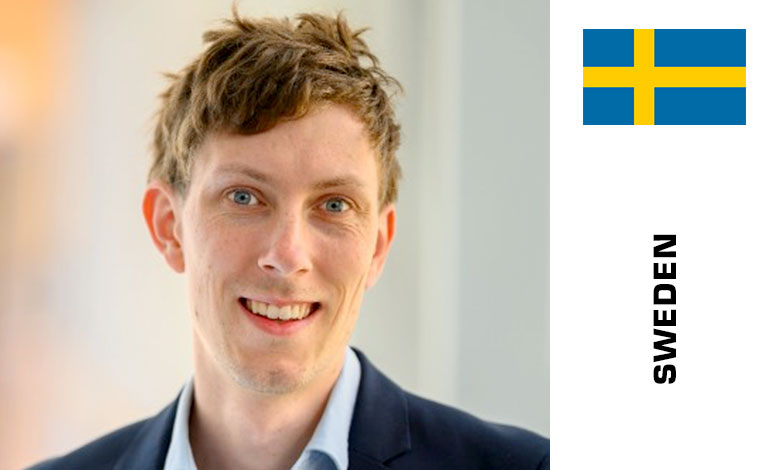 Researcher at University of Gothenburg, Sweden
Falko Schmidt is a soon-to-graduate PhD student at the Department of Physics, University of Gothenburg. In his research he employs optical manipulation to drive novel micro- and nanomachines.
Finding real world applications for ideas and technical solutions developed during his time as a PhD student has driven Falko for a couple of years already. After exploring different ideas and some initial set-backs he founded his own startup company, Lucero AB. Their aim is to develop automated optical manipulation solutions for single cell analysis with applications in research on longevity, viral diseases and in the pharmaceutical industry.
Falko's role at Lucero AB is in technical development with a focus on laser optics. In addition, he also enjoys giving seminars on entrepreneurship where he focuses on idea finding and validation as well as on the process of creating a startup company.
Session: Biotechnology and AI

Fully automated optofluidic manipulation of single cells for advancing the global healthcare industry towards personalized medicine
Covid-19 has shown us that individuals are affected very differently by the disease. Now more than ever the healthcare industry is transitioning towards personalized medicine. In this talk we will show how cutting-edge technology can be used to understand how such complex diseases differ at the single-cell level. We combine three core technologies, artificial intelligence, microfluidics and optical manipulation to create an automated and user-friendly tool for researchers across various disciplines.
Learning outcomes:
Get to know why biologists and pharmaceuticals currently struggle with population studies and how single-cell studies could be the key
Gain basic understanding of contactless and non-invasive methods for single cell manipulation
Learn about how AI algorithms can automatically recognized and classify different cell types

Gain insights into how three different technologies; photonics, microfluidics and AI can be seamlessly integrated into a single fully automated platform
Additional information and International Digital Healthtech, Healthcare & Pharmacy Conference programme – here