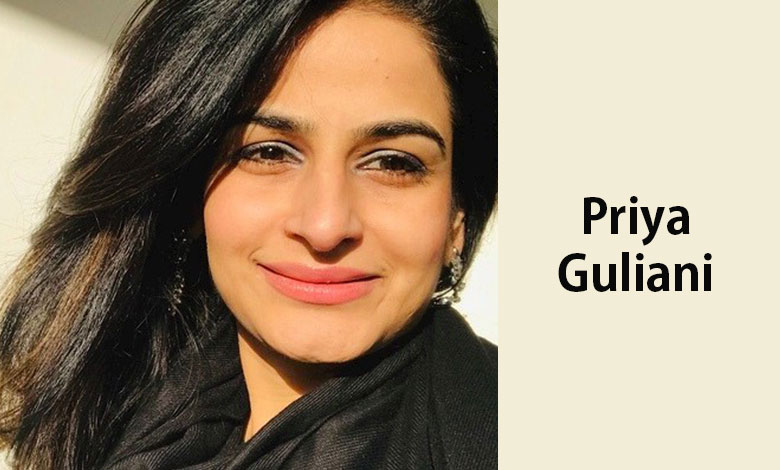 Ms. Guliani, please tell our readers more about your career background?
I am a computer science engineer by background and have done a one year leadership course from Massachusetts Institute of Technology (iMIT) and a blockchain strategy course from Oxford University. I have over 10+ years of IT consulting experience working with global teams. I am passionate about inclusion, sustainability, and climate impact. I am working towards farmer inclusion and fostering sustainable practices and supply chain traceability 
I am UK President for Government Blockchain Association, a global non-profit organization focused on promoting blockchain technology. I also lead 'Sustainable and Environmental Stewardship' working group within GBA . GBA has 120 chapters, 50 working groups and 15K+ members worldwide.  
What is your motivation (in terms of professional development)?
I am driven by impact. Identifying opportunities where profit can meet purpose delivering tangible impact.   
In your opinion, what is the biggest challenge in the
Agriculture – Food and Biological Systems sector at the moment?
The human population is expected to grow to 8.3 billion by 2030, needing 35% more food than we produce today. We must understand ways of feeding the growing population without overwhelming the planet. The green and blue revolutions have increased yields across countries using better crop/produce varieties and more fertilizer, technology advancements, machines, etc., but with significant environmental costs. I believe feeding the growing population safe, and nutritious food sustainably is the biggest challenge. 
How do you think does technology help the agriculture sector evolve?
The agriculture industry has experienced a massive technological shift with respect to precision agriculture powered by drones, sensors, and farm management software using AI & ML algorithms. Environmental controls, transgenic crops, smart packaging technology and traceability of produce are some remarkably interesting developments. I am absolutely delighted to spearhead the use of Blockchain and Artificial Intelligence at IntelliAqua to bring supply chain traceability as well as drive social and financial inclusion for farmers. 
In your opinion, how did the Food and Biological Systems transform in the last 5 years? 
Food systems are complex. The interactions between health, environmental, economic and behavioural factors across the food system linking nutritionally healthy and accessible diets with sustainable food production and supply. There are no silver bullet solutions, and I believe it's brilliant that there has been coherent evidence from the government, business, and civil society to help achieve dietary health, obesity reduction and net-zero emission goals. They have identified that a diversity of solutions are needed to account for the challenges faced, i.e. mass production and scalability and sustainably meeting this demand. It's incredible how consumers today are more focused on not just the calorie count but also on the production methods considering social, environmental and hygiene norms. Consumers now demand traceability in supply chains, ensuring sustainable and ethical sourcing of food. 
Lastly, how would you define the future of work in an era of smart machines and robots?
During the industrial revolution, innovative farming equipment replaced humans and horses. Today, we are at a point where we see Robots are replacing humans for many jobs. With the technology advancement, it's becoming evident that computers, machines, robots, and algorithms will be able to do most of the routine and repetitive jobs. That's the essence of machine learning, but also, machines are expected to work alongside human employees, tackling end-to-end job requirements with minimal human supervision. Instead of being alarmed, people and organizations need to identify ways to embrace this change and prepare themselves for this transition. In the 1800s, 80% of the U.S. labour force worked on farms. Today it's 2%. Mechanization and automation didn't destroy the economy; they made it better off. Food is now really cheap compared to what it was relative to income, and as a result, people have money to spend on other things. They've transitioned to jobs in other areas. This pattern will continue, and the economy will adapt as well.