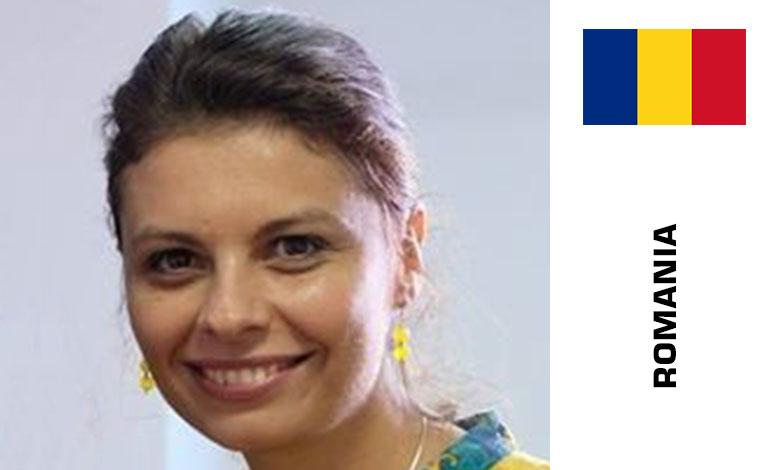 Coach at Light Coaching, Romania
I am Liliana Paduraru, Coach & HR Trainer. For the moment I am running my own coaching business in Romania, helping clients experience change, both in personal and professional life.
As an HR Trainer, I deliver workshops for career development, recruitment process, vocational path, and personal growth (self-confidence, emotional intelligence, self-awareness, resilience, success).
My mission as a Coach is to guide my clients in your journey of change towards a fulfilling life, aligning body, mind, and spirit for lasting results.
My background in the HR field, where I worked for the last 10 years as an IT Recruiter & Trainer. I have mixed experience in consulting, partnering with both important IT companies as well as recruitment agencies.
I am a natural connector and I believe in human potential for each one of us, no matter of age, race, conviction, or status.
I believe that life is a continuous process of self-discovery, of learning and unlearning to be yourself and to authentically show up in this world.
I strongly believe that your values and aligned actions are the fuel for living a successful and happy life, both personally and professionally.
My motto is "Stop being who you were and become who you are" Paulo Coelho
I invite you to follow my LinkedIn profile for more details about my professional experience.
Thank you!
Session: What is the success mindset for the business people in 2020?

The goal of the session is that the participants learn what are the main qualities that help people manage change, especially in difficult situations. I will talk about the portrait of a successful person in 2020, about what means a growth mindset and how resilience can be in service of human potential, especially in challenging situations.
I will speak about the 4 steps success formula- GRIT model: Grow, Reveal, Innovate, and Transform.
(The business of Coaching – Ajit Nawalkha& Dr. Neeta Bhushan) and focus on exploring resilience, which is a 5 level process according to Dr. Al Siebert.
The resilience system starts with optimizing health, developing the ability to solve problems, continues with strengthening the 3 levels related to self, enjoying life, integrating life lessons, and finalizes with optimizing the talent for serendipity.
Learning outcomes:
What are the main obstacles people experience in their way of success?

Resilience is it innate or can be learned?

What is a growth mindset?

Which is the portrait of the successful business person in 2020?
Additional information and Digital HRM Conference programme – here