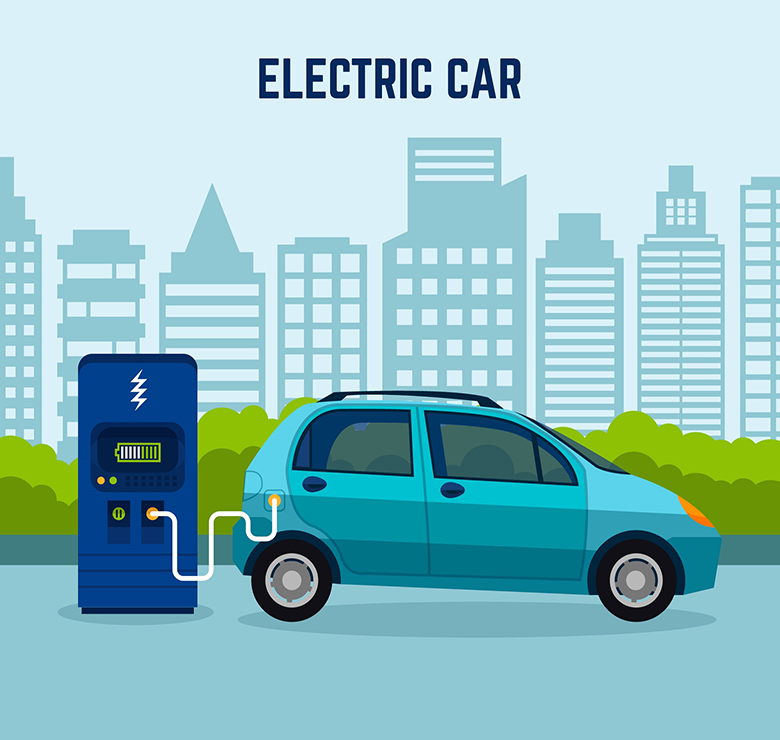 Designboom consists of a team of professional designers and architects, founded in 1999 in Milan (Italy) and is now based in Milan, New York (USA), and Beijing (China). Compared to 1999, the internet has grown extensively. Digital publication has come from an abstract place to being a fundamental facet in how we live and work. Designboom is the world's first popular online architecture and design magazine. In 2007, TIME magazine announced the 'Top 100' global design influencers and chose Designboom as one of eight digital publications. As a result of the launch of a Chinese edition (during April 2014), their website has become a trendy digital magazine in mainland China (Asia's largest country). This commercial space was created for the promotional activity of collector items and exclusive products (sold directly from established as well as up-and-coming designers and brands). The company also embarks on cultural exhibition projects and international trade fairs in New York, Toronto (Canada), Tokyo (Japan), Sydney (Australia), and Stockholm (Sweden) to gather international designers and design entrepreneurs. The team collects the most innovative projects to highlight the undiscovered talent and influential studios. The magazine features news and articles for students who are curious about the industrial design field and urban environment, members of the press, academics, industrial, graphic, and interior designers, engineers, architects, and landscape architects. The public (despite nationality, religion, gender, location, or prestige) engages by communicating their work to an international audience.
In a previous article of mine on this platform called 'Europe as Dominant Continent of Smart Cities', Europe has been landmarked as the hub of smart innovations. Once again, Europe leads the way! Modern Technological Preservation (MTP) is about avoiding fossil fuel consumption and keeping the air clean (living green). With this in mind, it would be easier to understand why society is moving towards electric driven (EV) vehicles. In countries and cities such as London, Amsterdam, and Singapore, the shaft elevator is steadily being replaced by pod elevators or sky pods. Technology is expanding so rapidly that one can now order a cab through an application on the phone and an EV cab will be summoned to where you are. Drones are still somewhat new to us and already we have 'dromes' in the field of transport known as 'dromos'. Let's talk about these technical advances!
Israeli start-up, named REE automotive, aims to create the future of e-mobility through a flat, adaptive, and self-directed EV platform. They originally designed it for customers such as Mitsubishi, Fiat, and Chrysler with the expectancy that they will manufacture their own bodies. REE's belief is that they are revolutionizing the auto industry by REE-thinking, REE-inventing, and REE-structuring the way cars are made. REE automotive's EV platform enhances two innovations namely the REEcorner and the REEboard. The REEcorner 'reinvents the wheel' by integrating all the drive components into the wheels; the flat REEboard is then fitted above the wheels. The chassis is completely flat and offers three times the usual space for batteries. While on a small 'footprint', more features of the platform are that it allows total freedom of design and increases the potential volume of the body. The REEboard can be easily replaced, cost-effective body configurations can be made to the board, and maintenance can be upheld by way of preventive artificial technology. The start-up is supported by an exclusive network of automotive partners including Mitsubishi, KYB, and Fiat Chrysler automobiles.
Several initiatives to decarbonize transport have been introduced in Europe and in Nordic countries. The British design consultancy, Seymour Powell, combined electric technologies, EV autonomous driving, and ride-sharing into the quarter car concept. Jonny Culkin, the designer at Seymour Powell, comments that the foremost issue within the digital ride-hailing business model is the inefficiency caused by empty seats during journeys (identified as the 'Uber pool' problem). Passengers are unwilling to share their journey with other users, despite cost-based incentives. The inception of e-mobility or electric, connected, shared mobility defines the first generation of vehicles specifically designed for mobility services. As mobility moves towards 'driverless', it can enhance the profitability and efficiency of EV ride-hailing. Technological Innovation System (TIS) segmentation enables passengers to book the entire cabin, an individual quarter, side-by-side spaces, or face each other. Vehicles such as the Seymour Powell quarter car (with its rectangular shape) feature a personalized and adaptable space for interior configuration – depending on whether the customer wants the whole cabin or only a seat. The cabin has four seats that can be separated by retractable partitions. Electric vehicles favor internal space over the traditional aerodynamic design. EVs pave the way to 'privately shared' vehicles. Inside the EV, the design is enhanced with advanced digital technologies, which include artificial intelligence, glazed transparent displays, and gesture interaction ability that offers tools to create an engaging digital experience. Apart from an in-car experience, Jonny Culkin believes that the quarter car could be adopted for different purposes such as basic A to B ride-hailing, providing on-the-go spaces for workers, airlines can use it as a business class benefit for 'pickups and drop-offs', or hoteliers can use it as a commercial vehicle to inflate its concierge service. The quarter car concept positively influences the quality of urban air, and its electricity is supplied from sustainable sources only. It is fitted with smart air filtration and early carbon capture technology that eliminates harmful particles from the air and enables it to accumulate live air quality data for larger city ecosystems.
The Israeli company known as Electreon Wireless aims to build the world's first electric city road. With a demo project in Tel Aviv, the start-up company has fitted electric cables underneath the roads in Tel Aviv to link a distance of two kilometers between the Tel Aviv University and the main train station. The concept enables electric vehicles and buses to charge directly from under-road infrastructure while driving. It is particularly important when electric vehicles become fully autonomous. The demo in Tel Aviv was carried out after a successful test charge in 2019 with a Renault Zoe. In 2020, Smart road Gotland successfully tested an electric truck in Sweden. Road-fitted copper coils transmit energy wirelessly to a receiver under the EV; a similar plan is set for Tel Aviv. The wireless electric truck and trailer now support an airport shuttle service.
The Swedish company, Einride, started its journey in 2017. It was the first company in the world to drive a fully autonomous and electric heavy transport vehicle on a public road. Three years later, Einride is shaping the future of freight mobility by launching the next generation cabinless (self-driving) electric pod. To emphasize the functionality of the design, high-performance lighting has been integrated into the pod's front view, making it road-legal and instantly recognizable. The rear lights have been extended to equal the entire height of the cargo; it improves safety and maximum visibility! The CMO and co-founder of Einride, Linnéa Kornehed, states that the design of the new pod reflects Einride's changing identity as the focus moves to the symbiotic relationship between software and hardware in freight mobility. The company is dedicated to developing software solutions that make the transition to sustainable freight seamless. The new pod is being prepared for production on a global scale. It features a refined design to make it more aerodynamic and functional, has no driver's compartment, and is completely autonomous; therefore, it does not fit into existing standards. The CTO of Einride, Pär Degerman, comments that the pod operates on a classification system known as Autonomous Electric Transportation (AET). There are different levels of automatization (level 0 is purely assistive while level 5 is fully autonomous). Einride's AET vehicles offer autonomous freight hauling worldwide; based on individual needs, levels 1 to 4 can be pre-ordered.
Will sky pods (the alternative elevator technology) alter the skyline of tomorrow? In a world of design and technology, professionals are discussing how people of the future will travel from point A to point B. With discussions in the line of autonomous cars and hyperloops, there is little talk of creating a vertical infrastructure. The London based firm, PLP Architecture, has been interested in all spheres of navigating the environment, questioning how skyscrapers (and the technology that define them) can be effectively improved to facilitate change. PLP introduced a new way to travel up a skyscraper by pioneering the concept of a 'sky pod'. During 2018, the project was selected in the category 'experimental future project' by the architectural festival. The PLP-designed sky pod can be described as a hybrid between a roller coaster and an elevator as it runs on a track, which allows it to move whichever way it needs to go. Its exterior infrastructure allows it to twist and turn around the surface of a building. It features an innovative propulsion platform based on Magnetic Levitation (maglev) technology (a system of magnets that simultaneously pull and repulse. PLP claims that the sky pod will liberate skyscraper design and allow buildings to be integrated with the city around them. It is exciting to know that this technology is within our reach!
The closed-loop system of dromos provides a dedicated infrastructure as well as a high capacity network of autonomous electric vehicles, which run directly into buildings, offer nearby stops within hundred meters of any location, and operate on twenty-four-seven demand (non-stop service means a shorter travel time between two points). Dromos are ultra-quiet, CO2 neutral at the point of use, and suitable for passenger and urban freight. Besides offering environmental and economic benefits, they have lower construction and operating costs, shorter construction times compared to conventional mass transport systems, and lower space consumption. In international competition, Autonomous Network Transit (ANT) Dromos Technologies chose the London-based design studio, Priestmangoode, to develop its project. Priestmangoode designed an electric, autonomous vehicle for high capacity urban transport. Taking the principles of innovation, convenience, sustainability, versatility, and maintainability into account, ANT's briefing was for the design of a dromo that could be an affordable, reliable, and safe vehicle. The design was created to enable maximum passenger comfort while being efficient to manufacture. Features include a multi-purpose platform (designed for passenger and freight) and agile interior options (to accommodate a range of passenger needs). Apart from having step-free access, the vehicle offers extra-wide doors to allow easy access for bikes, prams, and wheelchairs. The large windows have patterned and tinted glass with a reflective coating to reduce the absorption of solar heat. The seats have been molded from easy to clean, sustainable materials. The colors, materials, and finishes were designed by taking into consideration the newest material technology and enhanced passenger concerns about hygiene. According to the CEO of Dromos Technologies, Lars Herold, they were impressed with Priestmangoode's design expertise and experience with high capacity transport vehicles as well as their ability to understand passenger and business transport needs. It signifies that they are the ideal partner to design a vehicle for the high capacity system of Dromos Technologies, Designer and chairman of Priestmangoode, Paul Priestman, says that this type of mass transit has become relevant and that they are always trying to solve key issues in public transport. He reckons that as passengers become more concerned about hygiene and safety, the design is mainly suitable for a post-pandemic world. It enables social distancing while maintaining high volumes of passengers.