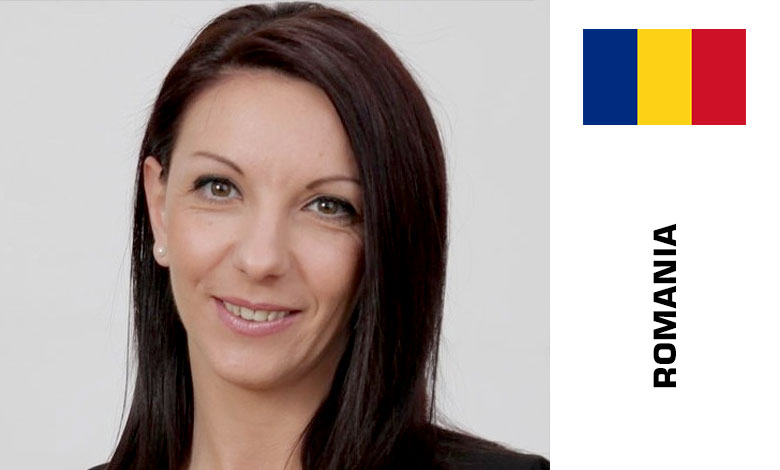 Power Coach, Senior HR Consultant and Master Trainer at 

Dynamic Learning srl, Romania
I have over 17 years of experience in human resources consultancy, and I have managed thousands of projects in the HR area. My professional expertise includes recruitment and selection projects, competencies assessment programs, career counseling, individual and/or organizational development programs, HR skills and soft skills training (Leadership Competencies, Assessment Center Development, Personal Branding, Stress Management, Emotional Intelligence, Conflict Management, Entrepreneurial Skills, Communication & Influence, Negotiation and Adaptive Sales etc.) and coaching programs for individuals, teams and groups.
I am a psychologist and from 2011 I am certified as Associate Power Coach by Coaching and Leadership International Inc. – Canada and as Executive Coach by Academy of Executive Coaching.
In present, I like to create, develop and manage various professional and personal development programs, both individual and team/groups.
In 2019 I published my first book, "Jurnal de fericire" ("Diary of Happiness") which is a very practical book because it includes life stories followed by short self-coaching techniques or exercises. The purpose of this book is that the readers develop by themselves, in their own intimacy and timing, for their personal and professional fulfillment.
Session: Why training must be followed by coaching in the digital era?

Emotional Intelligence in the digital era
Daniel Goleman says that Emotional Intelligence accounted for 67% of the abilities deemed necessary for superior performance in leaders, and mattered twice as much as technical expertise or IQ. In training, we use mostly the left hemisphere and develop our technical expertise. Moreover, in this digital era we have so much e-learning at our disposal and this tendency to work with only the left hemisphere is more present than ever. So, it is important to gain knowledge if we want to perform, but we must remember that a major part of this knowledge needs to be followed by individual coaching if we want to maximize our performance. Coaching is an essential method to improve our emotional intelligence because it activates both the left and right hemisphere, and creates an important link between them.
Learning outcomes:
The importance of Emotional Intelligence in digital era.

What is Emotional Intelligence in "the work game"?

Why must training be followed by coaching?

How to maximize performance through Emotional Intelligence

?
Additional information and Digital HRM Conference programme – here