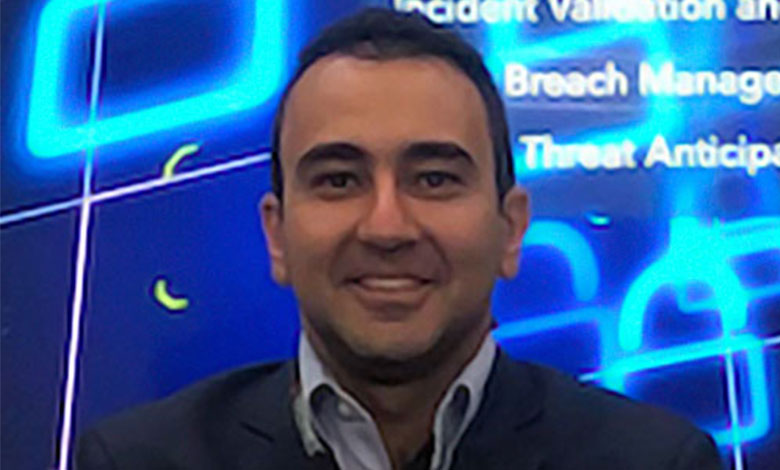 Can you tell me a bit about your background and your current role?
I Have more than 10 years of sales and business development experience in the FSI industry with the past 2 years focusing on Fintech in emerging markets. Currently Building the next disrupting payment solution for B2B and B2SMB
Can you tell us more about Fintech and its importance today?
New technologies such as machine learning, Internet-of-Things, artificial intelligence, blockchains, and cloud computing are the major drivers of growth for fintech (Financial Technologies) companies today. These new technologies are driving consumer preferences and decisions today ranging from purchases to how they manage their money. Traditional banking and financial services players consider fintech as a disruptive phenomenon in the financial world. Few of them are embracing the latest technological innovations and are transforming the industry outside in, succeeding in areas traditional players have failed in. Fintech companies are now leading the industry by focusing on the major purpose of making money management easier and more effective.Getting access to funds has become much more transparent and less centralized, and the traditional way of borrowing money from a bank via loans and mortgages is being complemented by options like crowd funding and peer-to-peer lending. Fintech companies are developing good business propositions at lightning speed. We have only begun to scratch the surface of what is possible and likely to happen in the next few years. Fintech startups need to instil greater confidence among customers who are very cautious in accessing financial transaction processing options digitally. Overcoming a few challenges in the financial sector, especially in the regulatory and data protection space can help to win consumer trust.
What's Gone Wrong with Traditional SMB Banking?
There are more than 25 million SMBs in the EU, accounting for 65% of the private-sector employment, according to Eurostat. Because of their size – by definition, they employ fewer than 250 employees in Europe – SMBs sit in the no man's land between retail and corporate banking. SMEs are often overlooked and underserved, falling between retail and corporate. They are:
Overlooked and underserved : With their relatively low individual turnover, SMEs have been less of a priority for incumbents.
Suffer Poor product fit: SMEs are diverse, but many banks don't tailor products to subsegments or match them to business life stages.
Complexity and friction: Front and back office processes are usually adapted from retail or corporate, so SMEs experience long, complex and friction-filled customer journeys.
Legacy systems blocking change: Legacy remains a massive hurdle for SME banking transformation projects.
What is the future of digital banking?
The future of banking will look very different from today. Faced with changing consumer expectations, emerging technologies, and new business models, banks will need to start putting strategies in place now to help them prepare for banking in 2030.  A new study shows that Millennials and digital customers see room for improvement in retail banks' account opening processes, products and services offerings, leveraging platforms and monetizing data.
Will banks eventually migrate to a cloud and what hardware they will keep?
Many traditional banks are moving consumer-facing and engagement systems to the cloud. However, if financial services firms limit innovation to these front-end consumer engagement applications, they will likely fall short. Even temenos the biggest banks and financial services software provider (3000+ FSI) is moving to cloud offering A cloud-native and cloud-agnostic technology approach for real-time, non-stop banking.
Eventually the ATMs and cash management machines will be the last hardware to be present in a typical banking environment.
What do you think is the future of the Fintech industry in Asia?
With china setting the pace for FinTech innovation. Unencumbered by legacy technology, and aided by their integration with China's powerful and ubiquitous ecommerce and social media platforms, such as Alibaba and WeChat, FinTech services are now thoroughly integrated into the life of the Chinese consumer.
China and India will remain key centers of Fintech growth. Demonetization in India has raised the interest and profile of digital payments as retail transactions increasingly go mobile or online. In China, continued progress in cloud, blockchain and big data will continue to support the development of innovative and government-supported payment, credit and lending platforms.
South-East Asia will also see tremendous future development. Singapore will continue to develop itself as a Fintech center for South-East Asia while e-commerce and Online to Offline (O2O) services including taxi booking and food delivery drive digitization in the rest of the region as companies like Grab and Go-Jek continuing to blur the line between Fintech and traditional commerce.
We are truly in the golden-age of Fintech.