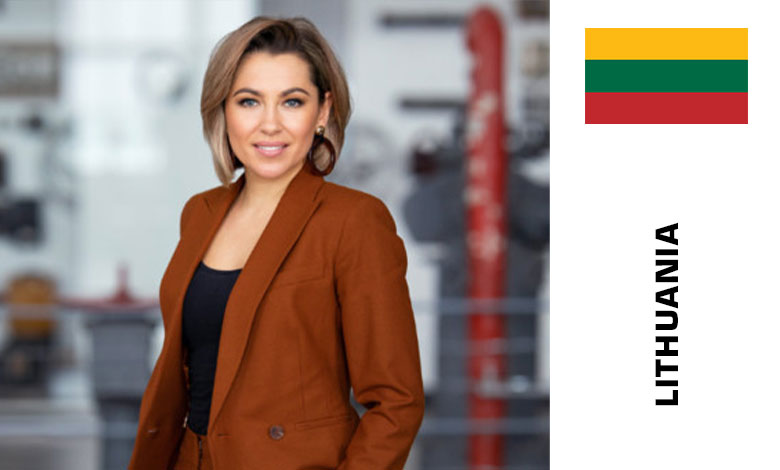 Founder and CEO of PROFITUS, Lithuania
In 2010 Viktoria Vanage started her career in Real Estate. In 2011 she founded her first business – the Real Estate agency "Citus". As an entrepreneur, she has shown that it is possible to find her place in a competitive market – in a few years, "Citus" has boasted a team of 50 brokers and took 4th place in the market. The merging with "RE/Max Lithuania" has become a special evaluation of the success of the company.
After the first success story of "Citus" V. Vanage became more involved in RE world. In december 2017, she founded a crowdfunding startup "Profitus", and in 2018 she established an investment company "Victory funds". "Profitus" platform that has been operating for just over a year, crowdfunded 9.7 million euros and funded 58 projects in total. It's a strong beginning for "Profitus", which makes us even more excited about the future projects of this leading Lithuanian crowdfunding startup.
Being ten years in real estate and investment management, Viktoria doesn't believe in success. According to her, life is driven by strict discipline, continuous learning and hard work. At this moment she is also a member of Lithuania's crowdfunding and P2P association and is responsible for the education line. Victoria is open to share her experience on how to "recruit" innovations and make alternative investments appealing to everyone.
Session: Fintech is changing the rules of investment in real estate
Real estate is considered one of the safest investments, which is: – Inflation-resistant – Creates additional income – Tangible, it is a physical object! Fintech enabled us to collect money from investors and then fund a real estate project. To be truly secure – the investment is protected by the pledged assets of the project owner. And this investment process becomes so easy and can be done ONLINE! No need to leave your home – to sign any documents. We have never believed that distance between us and our customers could be useful and so needed.
Learning outcomes:
How to hire technology for your business needs

.

Fintech creates a useful distance between us and our customers.
Additional information and International Fintech & Digital Banking Innovation Conference programme – here