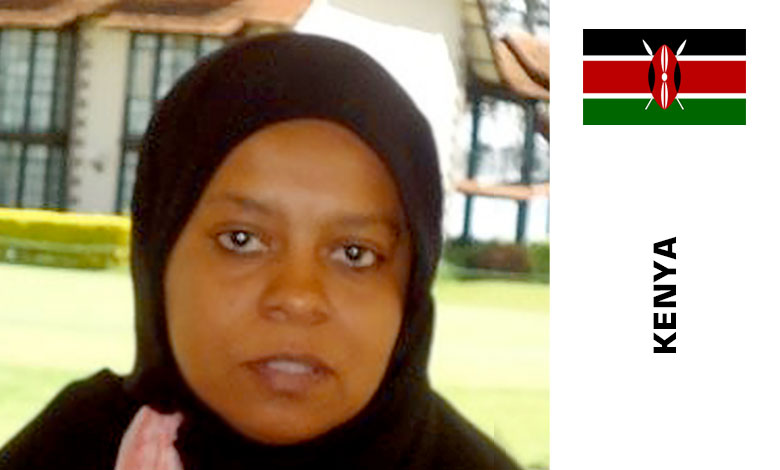 Founder of Islamic Fintech Hub for Sub Saharan Africa, Kenya
Founder , Research Assistant – Islamic Research Training Institute Saudi Arabia, Procurement Support /consultant -Mott Macdonald Netherlands /Somaliland Development Fund –delivery of development projects amounting to USD 58 Million; Office Manager – Non State Actors Support Programme Office (EUR 6million Democratic Governance Programme), PhD Software Engineering (Oct 2020- Oct 2024) Universiti Teknologi Malaysia..
Session: There is a consensus on where Kenya needs to go in terms of Islamic Finance. This topic aims to discuss the range of interventions that have been put into place to enhance the development of Islamic Finance in Kenya? The group work will revolve around defining ways to enhance the growth of Islamic Finance in Kenya.

How Kenya is gearing up to become a cradle for Islamic Fintech in Sub Saharan Africa
– National Policy on Islamic Finance, The Project Management Office for Islamic/Participatory Finance (PMO).
– Pro entrepreneurship partnerships ( Fintech Hubs and government sponsored sandboxes)
– Development of ICT infrastructure (fiber-optic cable on the Eastern Seaboard of Africa , the TEAMS cable, Konza City)
– Leveraging of ubiquitous mobile platforms to build applications, (Kenya Open Data Initiative, KICTANet )
– Creation of local content,(Islamic Fintech Hub for Sub Saharan Africa- startups)
– Building of human resource capacity in Islamic Finance,
– Fundraising for Islamic Fintech in a conventional fintech VC market – stakeholder inertia and limited awareness
Learning outcomes:
Highlight Kenya's potential as a regional hub for Islamic Finance Activities

.

Present Islamic Fintech startups that are poised to change the industry for the better.

Challenges of fund raising in a region where Islamic Finance and therefore Fintech is not well understood.

Islamic Finance Human Resource Capacity in Kenya.
Additional information and International Fintech & Digital Banking Innovation Conference programme – here