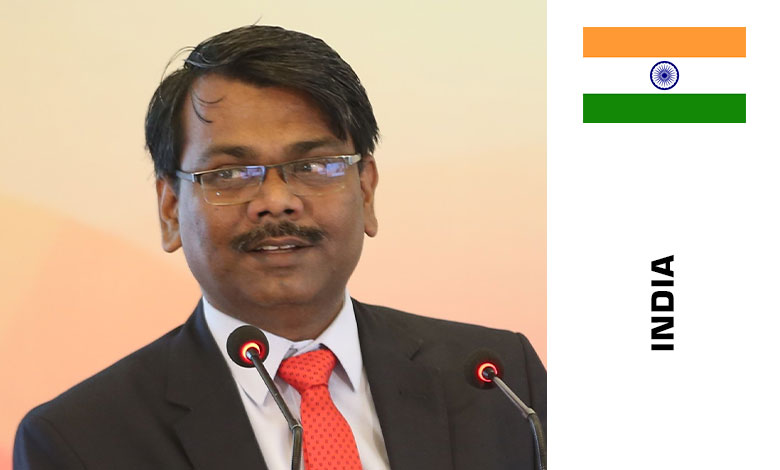 Director of Indigram Group, India
Dr Dinesh Chauhan is Director of Indigram Group. It comprises of Indigram Labs Foundation ILF a Technology Business Incubator, Indian Society of Agribusiness Professional ISAP, Indian Agribusiness Systems Pvt Ltd (www.agriwatch.com) and Indian Society of Healthcare Professional ISHP.
He is an eminent Key note speaker and has a long history with Agriculture and Agribusiness sector. He has been involved in the agricultural sector for around 20 years. He has a technical background in Agriculture, Food Technology, Agribusiness Management, having worked in academics, consulting, sales and business development in various Multinational and leading national companies at senior management positions. He has also worked with UNDP in Africa as Agribusiness Management professional. Areas of expertise include advising and mentoring Agri and Food Startups, developing farm solutions; farm consulting, Large Scale Modern Farming, Business Planning, Supply Chain Management of Agrivalue Chain, Category Management of Fresh Produce, Business Development of Rural Retail One Stop Shop Solutions, Collateral Management and Commodity Finance, Structured Trade Finance, International Agribusiness, On- farm investment and farm profitability analysis. He has worked in Asia and Africa region. He is Phd in Management, MBA in Agribusiness Management, MSc in Food Technology and BSc in Agriculture and Animal Husbandry.
Previously he was CEO and Director of leading International Consulting Firm with the mandate for agriculture projects consulting, research, trade and technology and investments facilitation in food and agriculture sector. He offered consulting services across entire the domain in agriculture, agribusiness, animal husbandry and allied sector with clients ranging from India, Africa , Middle East, Latin America and South Asia.
He is also advisory board member of Africa Agribusiness Alliance, HackAfrica2020, Global Bio Ag Linkages , United States, AgTech Insight California, Ghana India Trade Advisory Council- Ghana, Global AgTech Council and working group member of National level Committee of Agri StartUps, ICFA
Under his able leadership his consulting group was recognized by Silicon India among most promising Agriculture Consultants in 2019. He has been instrumental in forging tie-ups with organisations like Global GAP India Partner, IBM The Weather Company, CropIn Technologies, AgInsight ( USA ), BioAgLinkages ( USA ), Farmlogics , CAAMS ( China ), CAMDA ( China ) , Federal Government of Sudan, Ministry of Defence Zambia etc. He has been at Senior Leadership roles for more than one and half decade. Worked across sectors ranging from food production / processing, quality, supply chain, NPD, commodities, collateral management , International Trade, warehousing, sports grounds, financial consulting and business facilitation. He has worked with various cross cultural teams ranging from India, US, Australia, Israel, Africa , China, Norway and South Asia.
Linkedin : https://www.linkedin.com/in/dkchauhan72/
Dinesh Kumar Chauhan
Director, Indigram Group
Contact: dinesh.chauhan@indigram.in
Twitter: @dkchauhan
Session: Precision Agriculture
Additional information and programme of International Conference on Innovation in Agriculture, Food and Biological Systems in the Digital Age here