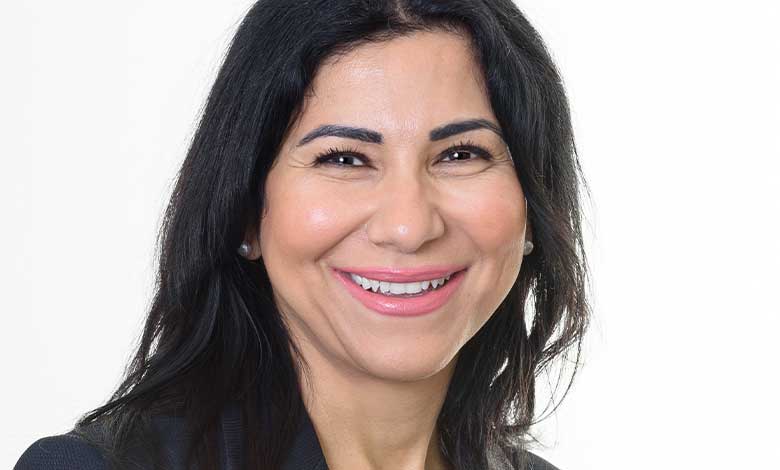 Eman Martin-Vignerte was born in Qatar and studied Electrical Engineering at Paderborn University followed by Medical Equipment Engineering at the University of Ulm. Eman joined Bosch in 1999 as SW Engineer to work for a common rail diesel engine, where she developed hardware and software for the Electronic Diesel Control system.
In 2004, she moved on to the automotive division responsible for Hyundai customers to become a team leader for change management activities. Three years later she took on responsibility for business development for Healthcare Telemedicine in the UK. In 2013, she became responsible for Political Affairs and Government Relations.
"Bosch" has a long history. What is your present position?
In 1886, Robert Bosch founded the "Workshop for Precision Mechanics and Electrical Engineering" in Stuttgart. This was the birth of today's globally operating company. Right from the start, it was characterized by innovative strength and social commitment. Bosch's UK history stems all the way back to 1898, when it opened an automotive sales office in Central London – Bosch's first location outside of Germany. The opening marked the start of a period of international expansion for the company.
In a period marked by major global conflicts, Bosch took a direct hit. Operations were disrupted across the globe, including in the UK. Nevertheless, Bosch's resilient nature stood the test of time. The following two decades were devoted to reconstruction, but also to harnessing new lines of business. Throughout the second half of the 20th century, a major transformation took place across the Bosch group. To cope with the rapid pace of change across the company, business fields gradually became more independent.
Even though the automotive market remained a key focus for Bosch, a wave of diversification into other industries took hold.
The turn of the new millennium signaled a transformational shift for Bosch. Technological advancements changed our world in ways that we did not think were possible and the company began to venture into new territories.
In every sphere, Bosch began working towards a connected world. Improving mobility, shaping the cities of the future, and making homes smarter, industries connected, and healthcare more efficient is now a key focus for the company.
What are the innovations that we're observing right now?
Developing innovative solutions is one of our very top priorities. That's why we decided to define specific areas of innovation in which we apply our research activities to accelerate the pace of technological progress. Innovative developments are heavily influenced by trends and technologies. Nevertheless, the core topics covered by our areas of innovation remain relatively stable over sustained periods of time.
Self-aware and self-developing systems
Connected and intelligent systems
Electric Mobility
Energy conversion and infrastructure
Clean air, water, and food supplies
Quantum technologies
Disruptive materials
Future of Healthcare Solutions
Fully autonomous systems
User-centric computing
What are the challenges in your industry face right now?
Being able to predict customer trends, market trends etc. is vital to a changing economic climate, but with COVID-19 and Brexit uncertainty did make it difficult for businesses to draw a clear economic picture for the future.
What technology do smart cities use?
Bosch is transforming the cities of the future into vibrant, attractive, and sustainable places for people to be. These connected cities are interactive communities where everyday life is easy and efficient and people are in tune with each other and their city.
A 'smart city' is one which utilizes intelligent and networked technologies to support us in daily life. They enable us to save time, utilize new forms of mobility, and breathe cleaner air. In a nutshell, the technologies at the center of a smart city work to improve the general quality of life for its inhabitants. Fewer traffic jams, intelligent homes, and energy-efficient use of buildings are just a few tangible benefits.
While connected cities are already a reality in many places, Bosch's broad range of intelligent solutions teaches our cities to think in even more helpful and relevant ways.
For example, n 2017, Bosch entered into a partnership with the Chinese city of Tianjin. The focus is on smart city technologies to boost energy efficiency. For example, it includes the so-called 'virtual power plant' — a software solution enabling energy from a variety of, predominantly regenerative, sources to be merged and centrally controlled.
Such advances help cities to reduce CO₂ missions. As a result, residents like Xiaofei can reduce their ecological footprint and save money.
Could you tell us something about 5G? How will 5G affect our daily lives? What do we expect most?
5G will revolutionize the way we work as it will change greatly speed and responsiveness. One of the key benefits is something called low latency. You'll hear this term a lot. Latency is the response time between when you click on a link or start streaming a video on your phone, which sends the request up to the network, and when the network responds, delivering you the website or playing your video.