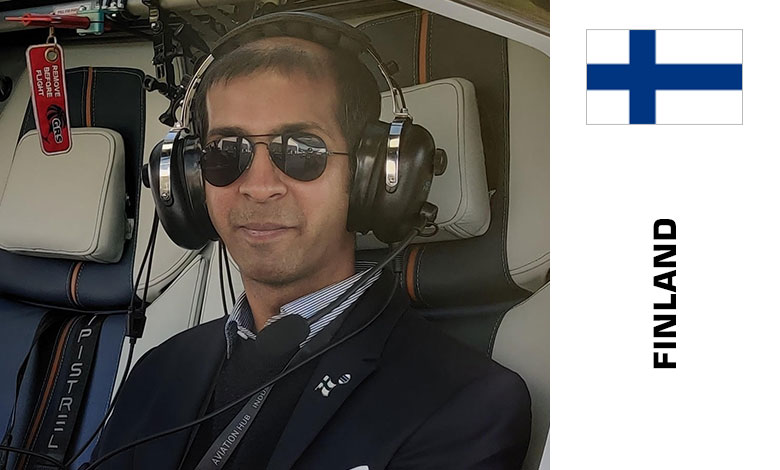 Technical Director of Robots Expert Finland Ltd., Finland
Gokul Srinivasan (male) M.Sc. Gokul has an educational background in robotics (unmanned aerial systems) and artificial intelligence from University of Texas. After graduating from UT, he gained field experience with UAVs (commercial, tactical & defense), sensor systems, ground systems working with corporations such as GE and gained experience working on DoD projects implementing concepts related to autonomous unmanned airborne systems. During that time, he also held TS security clearance. After moving to Finland, he co-founded a company that did the first ever commercial launch of autonomous drone deliveries while leading a team of 20 experts. The drones completed more than 100 BVLOS autonomous flights during the course of the commercial launch. Following that, he was listed as one of the top 5 founders in Finland in 2019 (Nordic Startup Awards). Over the period of 3 years, Gokul contributed to 4 patents (2 in the US, 2 in Finland, patent currently under review) involving AI, drones, and defense/commercial applications. He also gained hands-on experience with robotics, UAVs, UGVs, multi-agent systems, distributed AI systems & AI in general. He is now leading REX's efforts towards the 5GDrones Project, a H2020 project funded by the European Commission. Gokul is also an actively contributing member of the NASA Advanced Air Mobility Technical Working Group, and African Drone Forum UAV Payload Delivery Group.
Session: 5G benefits and challenges for unmanned aviation
5G will open up new opportunities for UAV's. eMMB, URLLC and mMTC can bring new use cases, increase safety and performance, but as always, there is also the other side of the coin. In this presentation, Gokul open up these opportunities and challenges which have been found in  3 years project, 5G!Drones, funded by H2020.
Learning outcomes:
In this session, participants will learn what kind of different 5G Technologies will be used for drones

In this session, participants will learn what the challenges are to use 5G in Control & Command and payload data transmission

In this session, participants will get familiar research topics and preliminary findings from the H2020 funded project 5G!Drones
Additional information and programme of International Conference on Smart Cities, Smart Infrastructures and Smart Buildings – here