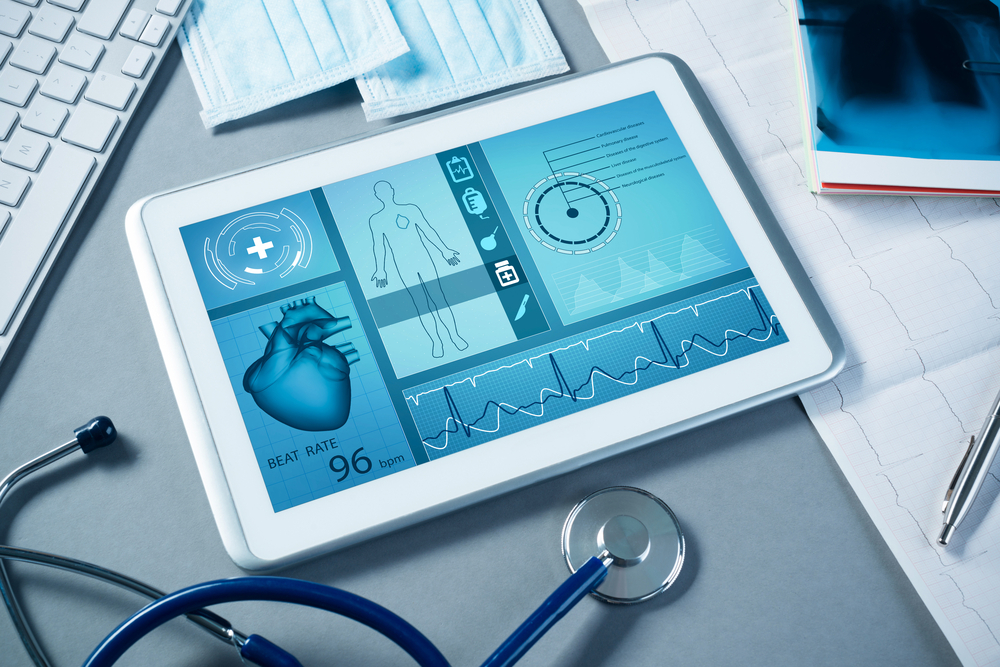 Siemens is a family business. Hans Siemens (1628 – 1694), President of the Merchants Guild, built the Siemens house in the historic town, Goslar, Lower Saxony, Germany in 1692. It still belongs to the family and displays an exhibition of the family history. The Siemens family availed members and mayors to the Goslar city council. The farmer, Christian Ferdinand Siemens (1787 – 1840) had eleven children (mostly sons) of whom Werner von Siemens played an important role in the initial founding of the company that became globally known as Siemens AG. Carl Wilhelm Siemens was a former artillery and engineering officer in the Russian Army.
He invented a telegraph that used a needle to point to the correct letter instead of applying Morse code. Due to this invention, Carl founded the Telegraphen-Bauanstalt von Siemens Halske company during October 1847. His business partner, Johann Georg Halske, was a master mechanic involved in the construction and design of electrical equipment, measurement instruments, the Morse telegraph, and the pointer telegraph. Soon after its founding, the company went global. Werner's brothers represented him in the United Kingdom and Russia; Sir William Siemens were at hand in England and Carl von Siemens stood by in St. Pietersberg, Russia. (All the brothers that were involved in the founding of the company received recognition). Siemens AG was formed through the merger of Siemens-Reiniger-Werke AG, Siemens and Halske AG, and Siemens-Schuckertwerke. 'AG' is an abbreviation for the German word 'Aktiengesellschaft', which translates to 'shares corporation' in English. German companies that trade publicly are selected by adding the letters 'AG' after the company name. Siemens AG has signed a merger agreement with the foremost United States-based diagnostic clinical laboratory company Dade Behring Inc. They obtained all outstanding shares of Dade Behring by offering the Dade Behring shareholders cash to the value of 77 US dollars per common share.
Siemens AG is a German multinational energy technology and manufacturing company with its corporate headquarters in Munich. Pioneering technologies have been the foundation of Siemens AG. Pioneering for energy solutions and software for industry, the company's major categories include energy, industry, infrastructure in cities, and healthcare. Apart from being one of the world's biggest producers of energy-efficient, resource-saving technologies, Siemens AG is a global pacesetter for digitalisation, electrification, and automation for the process and manufacturing industries; it is a leader in power generation and distribution, distributed energy systems, intelligent infrastructure, and medical diagnosis. Digital Healthcare is the division that specialises in medical technology; Siemens
Healthineers forms part of the larger corporation Siemens AG. A new form of visualisation technology from Siemens Healthcare applies data from imaging systems to generate photorealistic pictures and videos that illustrate the interior of the body with such precision that even patients can understand the images. By digitalising healthcare, Siemens Healthineers in India envisions to increase and empower the value of healthcare providers, to transform care delivery, to improve patient experience, and to expand precision medicine. Siemens offers a variety of ultrasound solutions, covering everything from cardiovascular care to women's health. Siemens Medical Solutions USA, Inc. (located in Malvern, Pennsylvania, United States) is part of the Electromedical, Electrotherapeutic and X-Ray Apparatus Manufacturing Industry that manufactures Siemens medical equipment. Besides, Siemens also sells products such as Control Systems, Energy (Power Generation and Power Transmission), Healthcare (Computed Tomography, Industrial, Magnetic Resonance, Mammography, Manufacturing IT, Molecular Imaging, Oncology, PCs, Radiation, Software, Telecommunications, and Transportation/Rail). The medical unit of Siemens AG contributes about twelve percent of the company's total profit.
To appreciate the greatness of Siemens AG, let's look at the statistics that make Siemens AG the global technical giant that it is. Siemens has been in business for more than 170 years. With branch offices in about 190 countries and more or less 285 production and manufacturing facilities, it is the largest industrial manufacturing company in Europe.  The company's vision is to help manufacturers improve flexibility and productivity, enhance environmental efficiency, increase cyber-security, and shorten the time-span until marketing. Siemens AG has been in Africa for over 157 years, enlightening a history of innovation and social development. Siemens Healthineers AG (formerly Siemens Healthcare, Siemens Medical Solutions, and Siemens Medical Systems) is the parent company for several medical technology companies with its headquarters in Erlangen, Germany; Siemens Healthineers AG is a leading medical technology company with over 170 years of experience and 18,000 patents globally. The company has 372,000 employees in 200 countries with the vision to provide products, services and solutions of the highest quality, to earn the loyalty and respect of their customers by supplying added value services, and to discover solutions to transform as many countries in the world as possible; needless to emphasise that the mission of Siemens is the global future! Siemens Energy employs 91,000 people worldwide in more than 90 countries and generated revenue of about 29 billion Euros in the 2019 fiscal year. With innovative technologies, more than 91,000 devoted employees, and their unambiguous focus on the needs of their customers, Siemens Energy in the United Kingdom drives conversion to more affordable, reliable, and sustainable energy systems by strengthening society.  The Siemens Group USA employs about 40,000 people that serve customers in all 50 states as well as Puerto Rico.
Let's now look at significant dates including the people that have great responsibilities at Siemens AG. Roland Busch has been the President and CEO of Siemens AG since 2 Feb 2021 (he joined Siemens AG because he has a passion to apply technology as a solution to the world's major challenges), Bernd Montag has been the CEO of Siemens Healthineers AG since 1 May 2015, Mike Peirce is the Corporate Partnerships Director of the Climate Group, Jenny Bofinger-Schuster is the Senior Vice President of Sustainability and Operational Excellence, and Judith Wiese is the Chief Human Resource Officer and Member of the Managing Board responsible for Sustainability. On 4 May 2016, Siemens Healthcare unveiled its new name, Siemens Healthineers AG (accompanying, inspiring, and serving healthcare providers worldwide). The new name embodies the company's engineering expertise and pioneering spirit in the healthcare industry. During February 2021, the website of Siemens AG showed that among their products and services are Building Technology, Drive Technology, Energy, Financing, Healthcare, Industrial Automation, Mobility, and Software. Also, some of their market-related solutions are Aerospace, Airports, Automotive Manufacturing, Battery Manufacturing, Chemical Industry, Electronics Industry, Food and Beverage, Glass Production, Healthcare, Intralogistics, Machinery and Plant Construction, Oil and Gas, Panel Building, Pharmaceutical Industry, Pulp and Paper, Tire Manufacturing, Transportation and Logistics, and the Water Industry. Besides Research and Development, the company boasts Collaboration and Open Innovation, Inventors, and Next-Generation Industrial Artificial Intelligence.
Staff members such as Judith Wiese have expressed numerous viewpoints. 'We recognise that sustainability must be the foundation of our way doing business. Siemens has become one of very few companies worldwide to sign up for four ambitious sustainability initiatives. We're supporting three initiatives led by the Climate Group – RE100, EP100 and EV100. In addition, we joined the Science Based Targets initiative (SBTi). To limit global warming to 1.5 degrees Celsius, we commit to a science-based reduction pathway along our entire value chain. In this way, we're ensuring that our climate-protection efforts are in harmony with the Paris Climate Agreement's highest level of ambition.' She continued by expanding on the Science Based Targets initiative. 'Siemens has made these pledges to strengthen its existing activities for achieving real-world decarbonisation throughout its entire value chain. In doing so, the company is pursuing the science-based pathway to reduction that the SBTi advocates. Within the framework of this initiative, we're also part of a worldwide community of companies that share the same values and goals.' Another spokesperson is Mike Peirce of the climate group who expressed his thoughts on global emissions. 'As a global technology powerhouse, Siemens is well positioned to drive solutions on digitalisation, electrification, and automation to help accelerate the clean energy transition. I'm delighted that they are addressing their own operations too – through renewable power, smarter energy use and electric transport. Science shows we must halve global emissions by the end of this decade, and this is corporate leadership across three opportunity areas that will inspire many others to follow. Our management systems are based on principles of Siemens AG concerning quality, environmental protection, health management and safety. With our cloud-based software, we help cities act upon their individual air quality challenges by gathering emissions data in real-time and simulating measures that improve air quality. We seek for long term relationships with strong partners worldwide. Together we can deliver world-class services and benefits. Turning ideas into perfect places requires efficient and cost-effective planning that considers every product and party involved. A smart building is an active contributor to the experience and success of its stakeholders'.
In order to control the dramatic effects of climate change, Siemens AG has committed to a science based emissions reduction by setting a 1.5 C target. During September 2015, Siemens became one of the world's first global industrial companies to publicise its objective to become carbon neutral in its operational business by 2030. Their intermediate target to achieve this goal is by reducing their CO2 emissions with 50 percent by 2020. They surpassed this interim goal during September 2020 and have already decreased their emissions by 54 percent. Their sustainability commitments are EP100 (their target is to improve their energy productivity while simultaneously reducing their emissions; thus improving their competitiveness), EV100 (Siemens commits to 100% EV by 2030; their aim is to increase the conversion to electric vehicles within their fleet), and RE100 (Siemens is part of the RE100 global corporate renewable energy initiative, committing to 100 percent renewable electricity). Their sustainability commitments motivate them to move towards innovative targets to reach their goal.
These targets are that they will own or lease only buildings that have net zero carbon emissions (EP100), that they plan for electric vehicles to account for 100 percent of their fleet (EV100), that they will source 100 percent renewable power (RE100), and that they intend to achieve a 20 percent reduction in their supply chain's emissions. Siemens has about 65,000 suppliers worldwide; as part of their decarbonisation program, they are publishing data on the greenhouse-gas emissions produced by their suppliers. Since 2019, they have been working intensively on a method to determine their carbon footprint and to reduce emissions by creating individual target assessments. They aim to achieve an emission-free supply chain by the year 2050