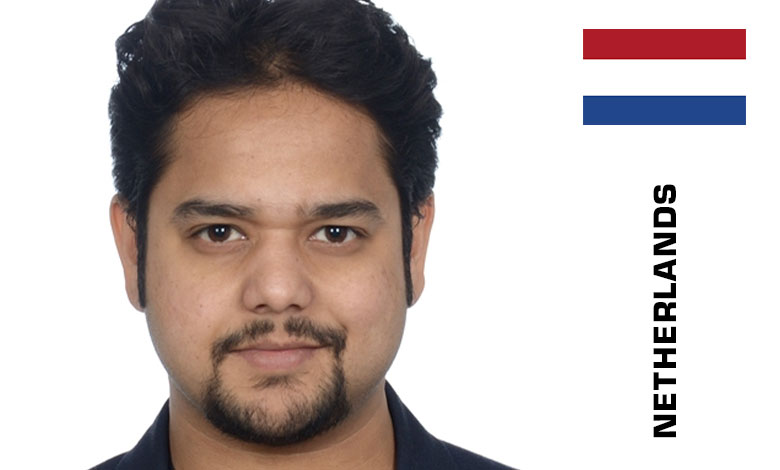 Business & solutions SME at Hitachi Europe, Netherlands
Rahul is a Business consultant and Solution Leader for Hitachi's Social Innovation Business in Europe, Rahul is responsible for helping Hitachi's customers, partners and ecosystems to use data, AI and IoT to support digital transformation and deliver sustainable business results and outcomes in the Fleet Management and Transportation Industry.
He has over 13 years of international commercial experience leveraging Artificial Intelligence, Machine learning and Industrial IoT environments in multiple regions including Europe, the United States and Asia, supporting customers in various industries including Fleet Management, High Tech, Mobility, Transportation & Manufacturing.
His experience is backed with strong academic support. Rahul has a Post Graduate Diploma in Digital business, specialization in Artificial Intelligence from MIT (Massachusetts Institute of Technology), Post Graduate Diploma in Business Management from a premium Indian Business school and a bachelor's degree in Telecommunication engineering.
Rahul is also a speaker at various conferences:
Keynote speaker at the logistics CIO Europe 2020. (Largest digital transport event). Amsterdam (March 11 &12 2020)
Keynote speaker: Digital Solutions Round table 2020: Adoption of MAAS (Mobility as a service) – Feb 24,25,26 2020
HSIF (Hitachi Social Innovation Forum -2019 Milan) – Hitachi's AI capabilities for Transport customers
Microsoft -BP Shipping event (London): AI and Machine learning for the Shipping Industry
Go Ahead IT day (London) – Artificial intelligence in the service world
World Digital Supply Chain & Logistics Summit December 2020(Germany)
Session: AI & Machine Learning for Predictive maintenance

Predictive Analytics – How Machine Learning and Artificial Intelligence Can Help De-Risk your Supply Chain and Enhance Forecasting
The Transport Industry is going through a disruption as its equipping itself to take on uberization, mobility as a service and the impact of COVID on their daily operations.
At Hitachi we are leveraging the power of Artificial Intelligence, Machine learning and IOT based systems to reduce costs and increase profits for transport companies by automating and optimizing this ecosystem.
As part of the keynote, I would like to introduce the various aspects of Machine learning and AI for the transport business from a Hitachi perspective and showcase how we can use these technologies to drive down CAPEX and OPEX for a Logistics business.
Learning outcomes:
Understand application of artificial Intelligence for the Transportation Industry

Application of Machine learning & AI in the Shipping Industry

Understand the value of IOT in the Transport industry

Hitachi's expertise in applying innovation
Additional information and International Conference on Supply Chain Management & Fulfillment Solutions programme – here