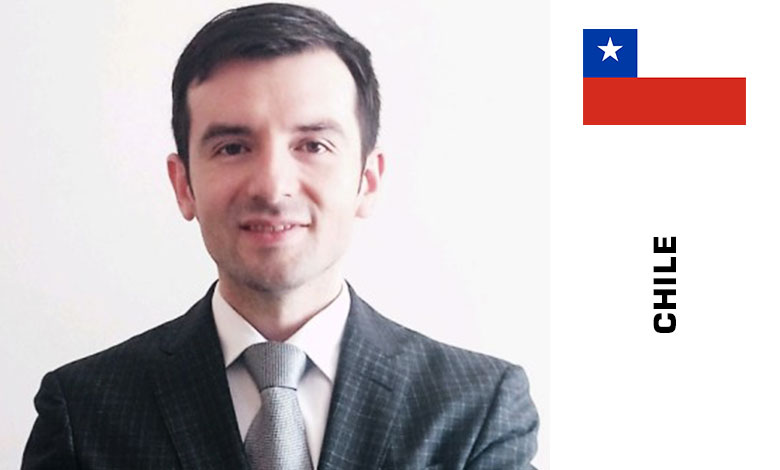 Consultant at Independent, Chile
My name is Diego Acuña from Santiago, Chile. I have more than 14 years of experience in Omnichannel, eCommerce, Supply Chain, and Projects in leading Retail and FMCG multinational companies in South America. Nowadays as an Independent Consultant.
Focal point in the development of the Omnichannel strategy project in a retail company, identifying and proposing improvements, focused on the eCommerce and Omnichannel strategy in four South American countries, coordinating with different managers to accomplish successfully all the stages and milestones of the project.
Develop and measure Omnichannel metrics and coordinating Omnichannel Committee for supermarkets, department stores and home improvement divisions for the CEO and the C-Suite. Organisation of the "Omnichannel week" with the presence of the eCommerce managers of Chile, Argentina, Peru, Colombia, Brazil, and strategic and technological partners to establish the priorities and goals of the Supermarket Omnichannel 2019 strategy.
Expertise in SAP Projects as Replenishment Project Manager, Process Team Leader and Key User.
As Product Owner being the reference between the business and the technical part of the digital analytics cell through agile methodology, in the development of ecommerce dashboards of the supermarkets division. Management of functions according to the Product Backlog, Sprints planning and roadmap's design of the cell.
Experience as Logistic Key Account Manager developing and improving the logistics relation through collaborative work, managing the availability of products according to the strategy defined through fill rate, assortment and system tracking indicators of replenishment.
Speaker in the eLogisticsday Chile 2019 with the topic "Service & Digital Transformation."
Session: How to improve Customer Experience and design through an Omnichannel ecosystem

Customer Experience and design in an Omnichannel ecosystem
I will divide the session in three parts: First, starting with a brief status in eCommerce and Omnichannel around the world. Second, how the consumers and business are quickly changing in this pandemic and finally, how Customer Experience and design trends will help the industry in the short and long term thanks to the adoption of an Omnichannel strategy.
The participants will understand why an Omnichannel strategy is the most important cooperative business model and how Customer Experience helps to achieve this.
Learning outcomes:
Recognize the importance of Omnichannel in any cooperative strategy

Understand a customer centric strategy

Know trends and examples in Customer Experience

Knowing how collaborative work with other businesses is a good option to grow
Additional information and International eCommerce & Omnichannel Transformation Conference programme – here