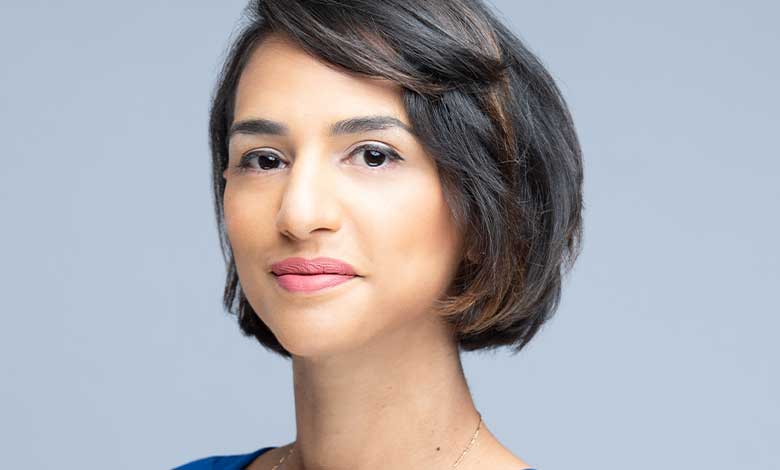 Elvie Lahournere, MSc Engineering and EMBA Insead – Tsinghua
Elvie is Director, Digital & Innovation, Asia Pacific at Natixis as part of the bank's move towards digitalisation in the pursuit of creating high value-added solutions for its clients.
In this role, Elvie is responsible for promoting and facilitating the Digital and Innovation Strategy across the APAC platform and the bank globally.
Elvie also developed her deep knowledge and network within the technology landscape in China as the co-founder and vice president of French Tech Hong Kong Shenzhen and Beijing.
After 13 years of experience across Asia and Europe, with expertise in operational, and strategy development across different industries, Elvie has held senior roles with several technology and strategy businesses based in China such as Alten, Airbus and most recently Roland Berger.
Hello, please tell me a little bit about yourself and your interests.
I am what we can call a tech fan! I have been into technology right from the beginning of my career when I first started as a young engineer building helicopters at Airbus. Currently, I am the Asia Pacific head of innovation and digital for Natixis a corporate investment banking. From aerospace to financial services, the gap can appear quite huge but actually it all comes to one thing : being curious and willing to constantly learn.  I feel lucky that we are in a workplace where career are not linear anymore and where boundaries are not that sharp anymore.
What motivates you want to manage a business?
In one world "challenge". I really like the idea of being able to gather the best skills to fulfill a common goal. Let me give you one example when I have created the Beijing branch of an Engineering service provider it was a real unknown. Imagine, you arrived in Beijing without speaking mandarin and without knowing the local culture with the goal to create a structure that will deliver. It was both scary and exciting challenge.  At the end, being able to build the right team and to create this branch was really rewarding. 
What services or products does your organization provide?
Natixis is a corporate invest bank  subsidiary of Groupe BPCE, the second-largest banking group in France through its two retail banking networks, Banque Populaire and Caisse d'Epargne. Natixis counts nearly 16,000 employees across 38 countries. Its clients include corporations, financial institutions, sovereign and supranational organizations, as well as the customers of Groupe BPCE's networks.
We provide customized solutions to meet the specific needs of companies, financial institutions and institutional investors. We also design products and services tailored to the client base of Groupe BPCE's two retail networks.
We harness all our expertise and combine them to design the best banking, financial and insurance solutions.:
Asset & Wealth Management

Corporate and Investment Banking (Coverage & Advisory, Financing & Market Solutions)

Insurance

Payments
In your opinion, what is the secret to a successful digital startup?
From the nonprofit I am leading, French Tech Hong Kong Shenzhen, I have the experience with startup development and success factors. First, I think digital start ups are first start up. Like all start ups there are crucial point to look at to succeed. First, People, people people! Is the founder alone? Are the co-founders complementary? I strongly believe that leadership makes the difference between good ideas and good ideas that come into reality!
Second, the ecosystem. I always encourage start ups to bound with their ecosystem to be completely integrated to be able to learn from other experiences. It is a much faster learning curve than the "learn by doing" one. 
Finally, more specifically for digital start up there is a strong sense of time to market that often is link with funding. In the digital world all is quicker than the physical world. It is an additional challenge for digital start up.
What do you read to keep up with news and innovation? Are there any podcasts, blogs or publications, that you particularly like and that you want to suggest to our readers?
First, I have a lot of information coming from my network through French Tech group (whatsapp – wechat). I think this is a very valuable and fun way to keep up to date on innovation topics. I encourage your readers to join such groups to interact within the group. I am also a big fan of third parties reports such as KPMG Fintech report, CBInsight Fintech or Roland Berger/ Harvard Business Review one. They are usually well documented and easy to read. I like the fact that they always link innovation topics with existing leadership topics so that we can easily relate to them.
From blog/website , I think TechCrunch is one of the best sources of information for tech development tha I complement with WalkTheChat for china focus.
Finally,  I really like video and podcast content with Ted talks or AIinBanking podcast. 
For people that needs to have more formal framework they are interesting free MooC now on innovation and can definetly be a good source of knowledge
To me, the most important is to keep this leaning fun and easy because it is a marathon. The idea is to develop a routine that works for you from diverse source of information to be able to keep on this routine in a long run.
 What are your goals over the next 12 months?
I am currently working on very interesting projects for the bank to digitize our processes and create better and more seamless way to interact with our customers. It is a at the heart of our strategy and my goal is to deliver. On French Tech side we want to create more and more link within APAC to connect our community not only in China but also in APAC. I believe this will create more synergy among our community and ultimately more opportunities. 
What would be your overall advice for people that would like to start a digital start-up? What should they look for? What should they avoid? And how can they start?
To complement what I have already said, I think entrepreneur is a big journey. We  often only show case the successful ones but in reality, the path to success is not linear and has many obstacles. I also believe that experience is a key to understand what works for a certain person and what does not work.
Maybe some tips that comes into my mind:
Don't stay alone

Connect to the right ecosystem (partners/ advisors/ competitors)

It is alright to pivot, to change or to kill idea

Resilient Yes stubborn No 

Have a strong family and friend supporters!