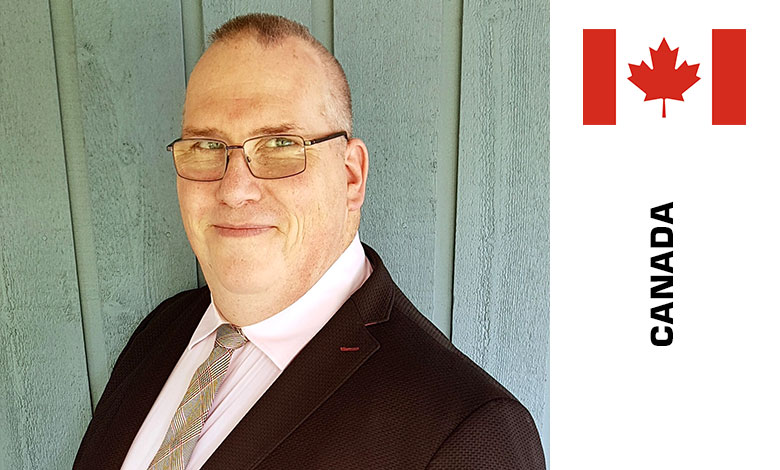 Canadian Ambassador, CEO at Drone Think Do, Canada
James Castle, CEO & President (Co-Founder) of Terranova Defense Solutions, is the appointed Canadian Ambassador of Drone Think Do (International Brussels EU District Based "Think Tank" to EU and International Organizations), representing over 30,000 high-profile partners in over 84 countries globally and supporting / initiating / co-developing smart cities related to sustainable ambitious projects, and is the CEO for Drone Think Do Canada.
Terranova Defense Solutions is a Canadian Drone Manufacturer offering Land, Sea, Air Defence Drone Solutions. Offering UAV/USV/USRV (RPAS) technologies, we offer manufacturing, training, design and testing of defense (defense) related research and development of Canadian engineered technologies. Terranova Defense Solutions (est: 2019), starting as Terranova International Public Safety Canada, operating as Terranova Aerospace in 2014. Starting as a government contractor in public safety planning and strategic consulting, Terranova eventually became a UAV-assisted public safety operations service in 2018, then moving to become a UAV-assisted defense company in early 2020. Terranova Defense Solutions now specialize in building Canadian-based technologies with involvement of Canadian universities and community-based companies, as well as with our neighbors in the United States for commercial and defense industries for manned and unmanned vehicles. Terranova Defense Solutions was elected by the Canadian Defence Review Magazine as one of Canada's Top 75 Defence Companies of 2020.
Drone Think Do (Brussels), and Drone Think Do Canada are our International Think Tank / Think Do is focused on Circular Economy / Sustainability / Green Business and IT / IoT / Aeronautics / Space Our know-how: UAV (drones / RPAS) / Smart Cities / Smart Grids / Predictive 3D Real-Time (Risks Management) / Smart Agriculture / Security / R&D / and Education.
Our international 30,000 members/partners and supporters are some of the top influencers in their own know-how topics. Including University Professors and Teachers / Research and Developers / Parks / Companies / Governments / Not-For-Profits from Europe, Canada, Asia, USA, Africa and more. We are part of different Drones Programs in Brussels, Canada, Spain, Belgium, Mexico, Silicon Valley, Africa, China, and Japan. Let's dare the future! Together, Stronger!
Session: Smart Technology and Autonomous Drones for Search and Rescue: Environmental and Climate Change Disasters
The Climatopolis Group issued a global press release starting one of the largest climate change initiatives for the EU and Canada, with an opportunity to additionally build centers in Hong Kong and the United Arab Emirates. The Climatopolis Canada Project will develop a Smart City and Airport to build a Tech Supercluster focused on improving global climate change, through the advancements of technology in cooperation with France and Hong Kong.
Additional information and programme of International Conference on Smart Cities, Smart Infrastructures and Smart Buildings – here