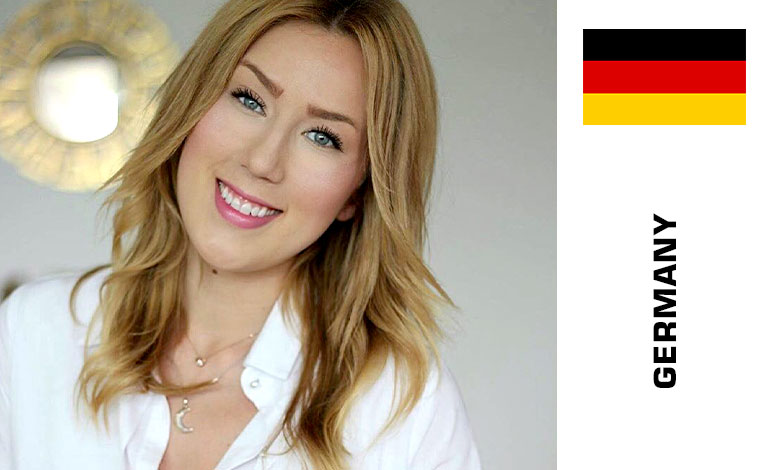 Social Media Marketing Specialist, BRAND AS A FRIEND, Germany
As a Social Media Consultant and Instagram Inbound Marketing Specialist, Angelika Schlothauer built her own personal following to over 110K friends on Instagram. In the last couple years she successfully worked with over 80 brands in the social media marketing sphere – including world brands such as Hilton Hotels, Schwarzkopf, ​L'Oréal, Frank Body, HiSmile, Boohoo, or the Institute of Managers and Leaders Australia, and many more. She successfully established herself as an influencer and content creator and even as an exclusive influencer partner of marketing legend Gary Vee.
Her interest in psychological marketing and consumer behaviour ​in a social environment was influenced to such a degree that she implemented a couple empirical studies about brand personalities, consumer-brand congruence- and relationship, as well as the subconscious communication of design attributes such as colors. She used all her knowledge, skills and proficiency to form the unique approach to her own strategic social media marketing agency "Brand as a Friend" that focuses on ethical and sustainable brands.
Session: Brand-consumer congruence in a social media environment: how to make use of a clear and intended brand personality on social media to build long-lasting consumer-brand relationships.

Brand-consumer congruence in a social media environment
Consumers decide within seconds on a subconscious level which content to interact with and where to dig deeper. But what triggers this subconscious decision making process on social media? In this session, we will learn how to make use of intended brand personality techniques to create an emotional brand and a long-lasting consumer-brand relationship.
Learning outcomes:
Learn what a brand personality is

Learn how to establish a brand personality on social media

Learn how consumers make subconscious decisions on social media

Learn how to establish an emotional brand-consumer bond
Additional information and Video & Social Media Marketing International Conference programme – here