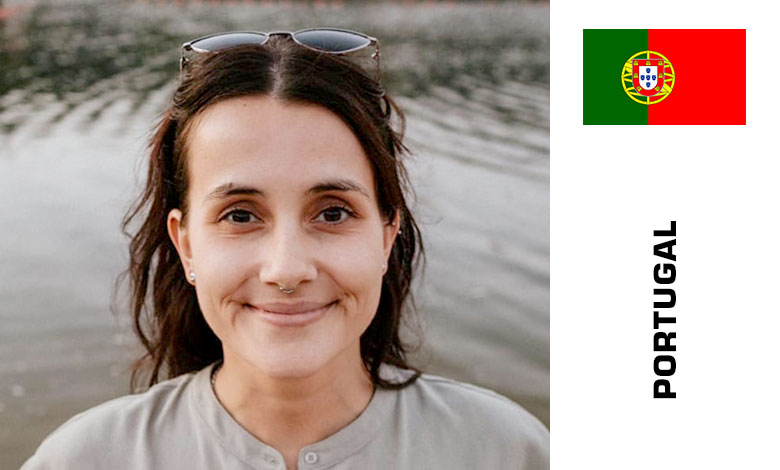 Designer & Creative director at Flying Dot, Portugal
Graduated designer, volunteer at heart, curious by nature.
She graduated from the Faculty of Architecture of the University of Porto, where she developed research on community dynamics and project development processes.
From an early age she was involved with Portuguese community organizations, where she learned the importance of the collective in building projects with real social impact.
She was a collaborator at OPO'Lab, a pioneer and reference fab lab in the Portuguese national context, where she fell in love with the world of digital manufacturing and prototyping.
Currently, she is dedicated to Flying Dot, a creative studio based in Porto specialized in brand strategy, art direction, design and production.
Session: In recent years I have developed the use of Knowledge Bases to integrate multidisciplinary teams around business and marketing strategies. The Knowledge base becomes a living and powerful tool to combat a common problem in companies, knowledge silos.

The power of Knowledge Bases in Marketing and Strategy
The use of knowledge bases is increasingly present in the toolkit of marketers worldwide. These tools allow the breaking of knowledge silos, intelligence that is retained in departments and is not shared by the entire company. Whether strategic information, design guidelines, product descriptions or even high-level strategies, the knowledge base allows all employees to share the company's vision and purpose, and each element contributes to its improvement.
Learning outcomes:
Get introduced to Knowledge Base Uses
Understand the risks of Knowledge Silos
Discovery a new approach to information sharing inside the company
See a new area of Marketing Practice
Additional information and Video & Social Media Marketing International Conference programme – here