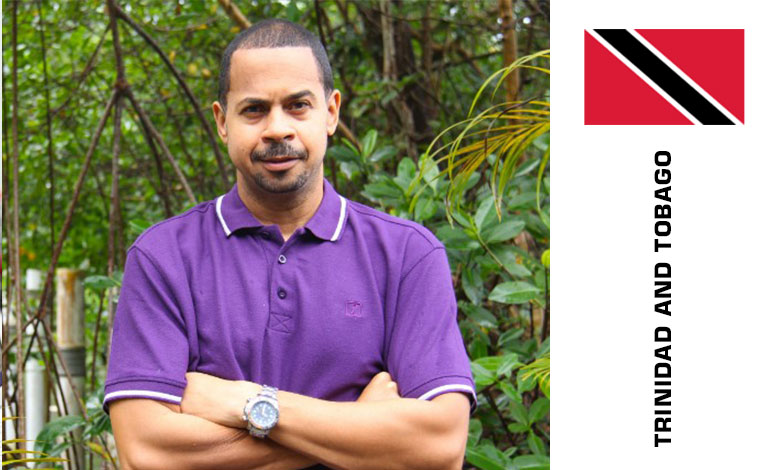 Video marketing coach at No Fuss Video, Trinidad and Tobago
Paolo and Narrisa share decades in media spanning print, radio and television. Under the company they founded in 2009, Idiom Productions Ltd, they apply their media training and experience to corporate video production, video content creation for the web and the production of television shows on Caribbean wildlife, history, culture and food.
As media veterans in print and broadcast journalism, they've mastered the fundamentals of good storytelling. From live field reports to the production and hosting of live news programmes and talk shows, this pair has more than 25 years of experience crafting stories that connect and resonate with viewers. Across the considerable gamut of their work, Paolo and Narrisa manage the entire video production process – scripting, shooting, on-camera presentations and editing. Apart from his expertise in videography, Paolo is also a prolific author, newspaper columnist and blogger. Narrisa pairs her journalism background with marketing training and a specialisation in digital marketing.
Their diverse backgrounds and competencies are in sync with entrepreneurs, small businesses and non-profit organisations who have brilliant ideas and a determination to succeed but limited marketing budgets. Through No Fuss Video, a video marketing training hub, Paolo and Narrisa to teach people how to create their own video content to reach out to wider audiences. With No Fuss Video, camera-shy clients are also taught to speak with confidence and ease in front of the lens.
Paolo and Narrisa enjoy using their talents and expertise to help people find their voice and fulfil their dreams through video.
Session: Video marketing strategy

How to connect with audiences to build your business online.
Our 15-minute video session will dive into techniques for on-camera presentations that connect with today's overwhelmed audiences who are burned out by non-stop online messaging.
Participants will get insights on some key principles they can apply to their video marketing to achieve the best results for their business online.
In today's crowded online landscape, getting people to take notice of you is tough; getting them to take the action you want from them is even more challenging. Our video chat will share some key ingredients for helping businesses cut through the prevailing digital noise and build their brand online.
Learning outcomes:
Understand challenges of getting results with video marketing in a saturated online landscape.

Grasp the role of messaging in marketing videos to shape outcomes you want.

Learn basic techniques of on-camera delivery to create better performing online videos.
Additional information and Video & Social Media Marketing International Conference programme – here