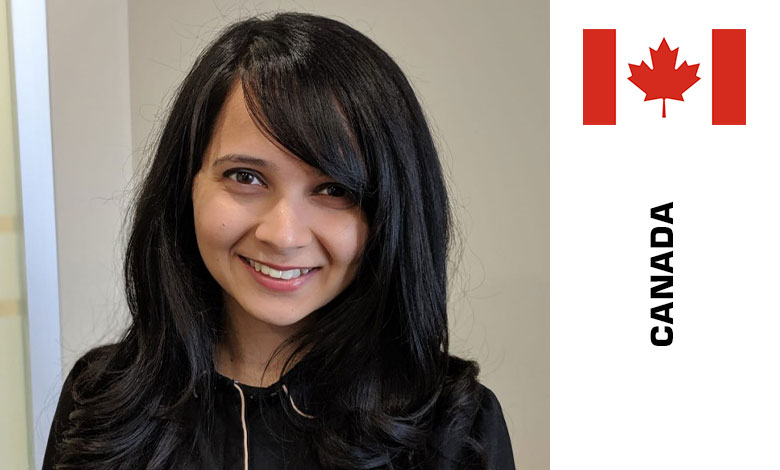 Director of Marketing & Customer Success at Driftscape, Canada
A Google Certified Digital Marketing Specialist and Rocheston Distinguished Service Provider Awardee, Pooja Chitnis is a Brand and Marketing Strategist who has helped brands from various industries – ranging from tourism, hospitality, real estate, fashion, and now technology, connect with and grow their target market by creating a credible brand image.
Pooja was recently recognised as one of "20 Amazing Women in Tech in Canada" by CATAAlliance, a trusted industry alliance consisting of tech leaders with a mandate to help Canadian innovation thrive. She is also:
– An Expert Advisor on #StartupChats powered by Startup Canada, a national rallying community and voice for Canada's 3.5 million entrepreneurs.
– The Board Secretary of the Sara Kirke Caucus, a national initiative by leading tech leaders from across Canada, to help bring parity and diversity to the Canadian tech sector.
– A member of the AI Directory, a global initiative to bring AI specialists and companies together.
– A Mentor at Skills for Change, a non-profit organization known for pioneering programs that respond to shifting immigration and workplace trends and lead to employment
Pooja holds an MBA, Post Graduation in Marketing and Operations, and a degree in International Business Management. Apart from her mainstream education, Pooja is certified in Artificial Intelligence Management, Digital Marketing, Social Media and Viral Marketing. She is also certified in Copywriting by the University of Toronto. Pooja continues to expand her knowledge and expertise by pursuing various courses and mentorship sessions with Canada's leading and awarded CEOs.
Session: How AI helps achieve Brand Resonance.

Session 2: Which Marketing roles will AI replace by 2026? The simple rule to find out & prepare for it. (co-presentor of Malay Upadhyay)
Brand resonance is about more than customer loyalty. It is the stage at which customers become fans – the highest level of brand equity that has single-handedly made Apple the most valuable company in the world. Brand resonance is rare, but can AI help? This session will offer three-fold value by sharing how Brand resonance is achieved, how AI can be used at each step, and the 7 principles of AI journey to follow.
Learning outcomes:
Pathway to achieve brand resonance

How AI can drive marketing

7 principles of a successful AI journey

How marketing works with sales & customer success to maximize brand equity
Additional information and Video & Social Media Marketing International Conference programme – here