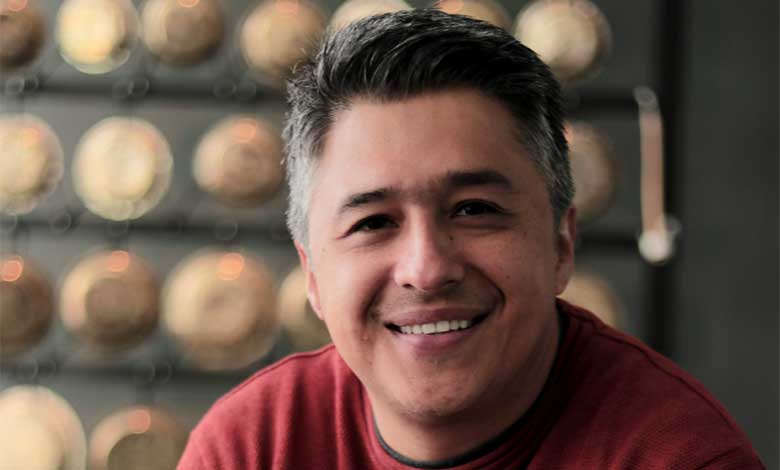 Video producer by trade. Storyteller at heart.
Hugo Tabares is the founder, managing partner, and executive producer of Trifecta, a video-focused marketing
agency with locations in Fort Lauderdale, Atlanta, and Bogota, Colombia.
Bringing visions to life in both English and Spanish by overseeing our dedicated production team and
ensuring our clients receive the highest quality service is what I do best.
My two decades in creative direction and production has given me a wide-range of skills to best tell your
unique story. I am formally trained in journalism, marketing and TV production, but my extensive video
marketing experience is what drives results for my clients each and every time.
From covering the Olympic Games in 96' to developing new digital marketing strategies for major brands
in the U.S. and South America, my wealth of knowledge and experience can get your business running
at it's A-game.
1. Can you tell me a bit about your background?
I am well versed in all stages of video production, with a focus on delivering the best experience to our clients. With more than 20 years in the media realm, I have been telling the stories of many major brands in both the U.S. and Latin American markets.
2. Tips to creating a compelling video story that sells.
Establish a blueprint to the creative process by:
Define the argument or plot, ex: Demonstrate the features of your new product.
Identify the purpose: be clear about the final outcome you are looking to achieve. Inspire by connecting at an emotional level, prompt the audience to take measurable action. ex: Educate your prospects on how your new product will benefit them.
Create the Characters of the Story: You will determine the right person to deliver the story in the most engaging way. Marketing personas, voice-over talent, genre, subject matter expert, etc
Place: Where does the story take place. Make the space count by making a relevant emotional connection to the story.
Audience: Based on your intent and channel of measurable distribution identify the ideal group of people that will engage with your story by identifying their needs with the message you are delivering.
Distribution: Different channels of distributions will affect the concept, formats, and viewer behavior. Ex: Content for YouTube and Instagram are not consumed in the same by the viewer. You should have alternative versions of the story by format, length, etc
3. Can you have growth using low budget videos?
The answer is absolutely, but it needs to be part of a well-planned strategy.
4. Where is the most appropriate place for a video to be uploaded ?
The easy answer to where you can use video within your company is: Anywhere.
But realistically there are key areas that your company should be using video for. The first is on your website. The next area you'll want to make sure you're using video is on social media. Finally, videos can be a great tool for up-selling or cross-selling, particularly when it comes to email. Placing a video in your email blasts can lead to more visits to your website.
But wherever you place your videos, make sure you have a player/platform that allows you to track and analyze viewer behavior and engagement.
5. Are social media videos a new way of communicating a brand's message to customers?
Yes! The truth is that video outperforms other content across all social platforms. The human brain is just attracted to that kind of dynamic content. So by creating social media clips that are designed to be engaging and optimized for the right channel, your business can become a social media powerhouse.
6. What advice would you give to our readers so that they make less mistakes creating video content?
Have a video marketing plan and become video-centric! You'll want to identify what you're using your videos for. Are you trying to raise brand awareness? Generate leads? Educate customers about how to solve certain problems?
After you identify what you're creating videos for, you'll need to figure out how you're going to share them with your audience.
Once you've got your game plan for how and why you're sharing these videos. You can get down to the nitty-gritty: Video production. Video production is a time-consuming process that requires specialized equipment and knowledge of specific and we guarantee your marketing team will welcome the help in creating stellar video campaigns. If you want to really support your video endeavors, you may want to find a digital marketing agency that also produces video.
Finally, track and analyze. Understanding how to track your video marketing metrics is important because it can help you get the best ROI by understanding where your videos perform best.