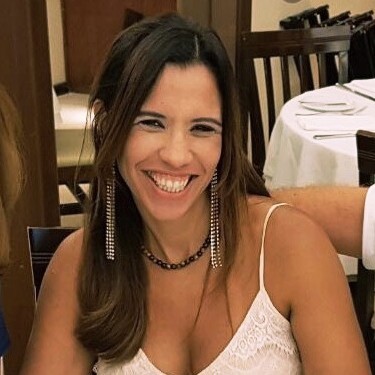 Can you tell me a bit about your background and your current role?
A Brazilian and Uruguayan entrepreneur (by choice), with experience in the Latin American and US markets. Passionate about innovations and promoting value creation initiatives. More than 28 years of experience in articulation and implementation of corporate growth strategy, market vision and competitiveness, performance improvement and project management in different companies in the financial sector in Latin America and the USA.  Graduated in BA, with post-graduation in Marketing and MBA in Management, Credit and Collection from IBMEC / RJ in association with ACREFI – Brazil. Had spoken at conferences in Brazil, the US, and Europe. In 2011 received the CMS award and the CIC Latin American award in 2014 and 2015. One of my method of digital collection was the subject of Inside ARM in a publication in the USA.
How would you describe the transformation taking place in the financial sector?
Consumers are experiencing the speed, personalization and convenience of digital services in various sectors. Therefore, this same expectation has been carried over to financial services. Financial institutions around the world are finally realizing and understanding the true importance of renewing their way to attract new clients and make their process easier through digital transformation.
The traditional banking model is one that undergoes the most changes, especially with regard to the way money is invested and spent. There is a need for models with different proposals, which better meet the needs of their customers. Marketplace Banking, Open Banking, Bank as a Service, Big techs, Loans through telephone operators are just a few examples of how the pandemic accelerated the digital transformation. Millions of people who have never used digital accounts are, at this very moment, making transactions by cell phone, in a banking process.
We will look at 2020 and see the entire process of maturing in the sector, as it consolidated some assumptions and theses about digitalization of the market and financial inclusion. But this transformation is just beginning.
What are the effects of Coronavirus on credit and debt collection?
People are used to easy-to-use services, available at any time, be it to buy a product, hire a service, open a bank account or receive a credit, all with a few clicks.
So much so that in Brazil, digital debt collection on platforms and applications already represented 40% in 2019. The coronavirus accelerated this process and today, more than 70% of the debt collection are carried out through these channels.
Likewise, we have to find new ways to face new challenges.
How can we use machine learning and AI to increase credit recovery?
ML and AI will be necessary to quickly validate models, create new data sets and expand modeling techniques. Not to mention that the usage combined with different data and alternative sources can offer much better accuracy, clearer knowledge and profound data. With AI and machine learning, debt collection can identify user's intent automatically, using sources such as social media, transactions and behaviors to automatically match intent to settle defaut with payment offerings. Also, using AI in debt collection can help people restoring their financial wellbeing though creating tailored payment plans that are compatible with their financial capacity improving past-due experience.
According to you – what actions we can take to reduce delinquency and increase credit recovery in this new reality?
Building a user-centered culture, a consistent strategy and sustainable relationship based on communication and financial education, from credit to collection. Speed up deployment of low-touch channels.
Refining customer segments, adjusting the channel strategy to best interact with them, and finding the best possible settlement offers.
Finding the sweet spot between offer flexibility and organizational demands, will be essential for success.
Accelerating digitization to see benefits in productivity, flexibility, quality and connectivity with the end customer.
Reposition digital efforts to reflect changing consumer expectations.
Use data, Internet of Things and AI to better manage operations.
Incorporate new data and create new models that allow decision making in real time.
What do you think is the future of the Fintech industry?
The economic crisis generated by the pandemic presents two major threats to the fintech industry:
The strong aversion to risk in the capital market tends to hinder the financing of fintech operations.
Due to the uncertainty scenario, the consumer also adopts a more conservative and traditional posture, avoiding taking risks.
In the US, the Federal Reserve pointed to a movement of deposits towards large banks and in Brazil we have already seen similar movements.
However, the FinTech's' value proposition, already recognized and valued by the consumer, can be used as an antidote to challenges and brings important lessons for the financial segment as a whole.
The digitalization of the financial sector's offer will be crucial to meet consumer needs in the post-crisis scenario.
The model offered by FinTech, which was already gaining space and being approved by the market, tends to be even more attractive within the new normal.
The quality of the user experience will be crucial in the industry's dispute, due to the expansion of digitalization. The agility of service and the reduction of bureaucracy are fundamental in an increasingly accelerated world, attributes with a high impact on consumer satisfaction.
Digital makes it possible to optimize the operation and offer lower tariffs to the consumer, which will be more decisive in a scenario of greater limitation and financial conservatism.
This model proves to be the most effective to attract unbanked people, in addition to presenting consumption potential and good adherence to the FinTech's' value proposition.
In my opinion, the post-pandemic future is an opportunity for the fintech industry. The use of digital financial solutions is a trend that should not recede. I believe that the FinTech that manage to establish themselves now will be strengthened in the future.
Prepared by,
Stanislava Angelova
/Editor at DiTech Media/