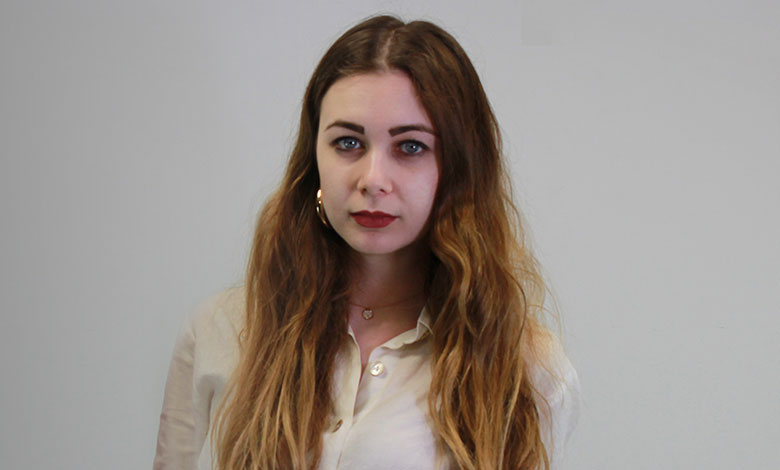 Dear Ms. Sfyroera, could you tell us more about yourself and your professional background?
I am a digital marketeer and social media enthusiast from Greece. I love searching and learning new
things and thus, enriching my knowledge and my skills. I always was a social person and the one who
was trying to find a solution for every problem. My social skills further developed as I became a volunteer at Ethelon (ex Glovo) organization back in 2014, where we were organizing events as part of the production team, making sure everything works properly. After my bachelor's degree, I decided to do a Master at Services Management with a major in Communication, Advertising and Public Relations (Marketing). My immediate inclination to marketing was clearly visible and therefore, I decided to take it one step further and attended some digital marketing courses.
Before I began my career in a digital marketing agency, I attended a 3-month course about coding (html, css, website building) which I found quite interesting and actually some of the knowledge I acquired is still helping me to this day. The most recent stop of my journey is at Forthright Digital Advertising Agency, where I began as a Digital Marketing Specialist and 2+ years after I am a successful Digital Account Manager, training new colleagues, communicating with clients, and doing part of copywriting, social media and performance tasks. The agency has made me who I am today and I couldn't be more honored to have the opportunity to be a part of it.
How would you define the role of social media in our lives today?
The development of technology is moving to new paths, finding alternative ways to penetrate and promote products and services. The rapid rise of social media has led to an increase in the number of online users, as they can now meet most of their needs and preferences online. Today, people are "always online" and from anywhere in the world. The use of social media allows an instant sharing of ideas, opinions, knowledge and experiences. The majority of people in Greece and in the rest of the world browse the internet daily to communicate with friends and family, read the news, search for recipes or jobs or even use it as their personal health advisor. Undoubtedly, social media is a big part of our everyday, as we "consult" it for almost every problem and even for the smallest reasons.
Social media is a big benefit for companies, individuals and shops, as it helps them spread the news about their services and products and establish a strong name (branding). As people have more options than ever before, it's important to find a way to be unique. That's why it's so important to have a planned, budgeted marketing plan to display the correct message, reach new and returning patients at the right time and avoid possible mistakes.