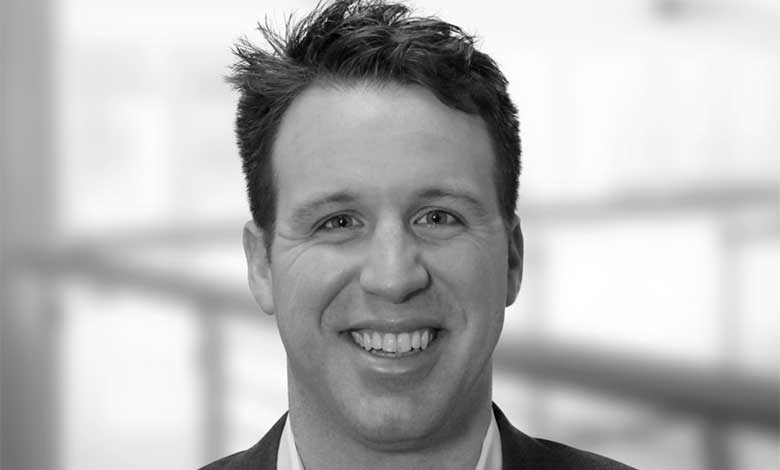 What would you say about yourself and your business?
I'm Taylor Ryan:
An American entrepreneur living in Denmark for the last 4.5 years
I've started 6 different companies over the last 12 years in a variety of sectors and I'm constantly on the hunt for new things to learn.
Currently, I've got my hands in a TON of great projects:
I run a growth-hacking agency, masterclasses/online courses, an award winning Saas start-up for Architects, and mentoring when I have a few extra moments.
How would you describe yourself with a few words?
Start-up junkie, growth-hacker, and advocate of learning.
How did your career growth begin?
My career started like most entrepreneurs I know. As a kid. I had "side hustles."
Every season brought a new type of work.
Winter: Shoveling snow
Spring: Umpiring (referee) and yard work
Summer: Mowing lawns
Fall: Raking leaves
I first started pushing a lawn mower around neighborhoods and knocking on doors at the age of 8.
Check out my presentation on how I got into entrepreneurship:
Is there something careerwise so far that you have not done?
There are "dreams" and then there's realistic expectations. As my companies grow, I keep setting little bench markers further away but not so far that it's completely out of reach.
Secure a big round of investment for ArchitectureQuote
Implement my growth-engine for innovation with 1 large corporate partner
Finish writing my book
Reach 20 employees
Would you change anything in your career path if you could go back?
Of course- wouldn't we all? There's all kinds of jobs we spent too much time trying to make something work only to realize it was a giant waste of energy.
The choices we make shape the journey. I think most of my career decisions have granted me a lot of teachable moments which have given me insights I'd never had before.
Moving to Denmark was a good move for me personally. Professionally, it's been a minefield of experiences that have also given me the chance to grow. I think working with so many different types of people allows for serious reflection.
Sometimes there's a Nietzschean philosophy applied to start-ups when it comes to failure. You're supposed to come out the other side a more well rounded and appreciative person. Always a work in progress, right?
Tell us about a hard decision you had to make in your career. How did you deal with it?
One of the hardest things I occasionally have to deal with is letting go of an employee. Even if it's an intern, it's always incredibly uncomfortable for me to sit down and explain why we must part ways.
I almost always look at it as a failure on my part to not give people the right set of expectations up front or enough training to do the job.
Sometimes it's just not a good fit and the reality is, I've been there many times myself. I always try to give something on departure or something that lessens that loss for the other party.
Were there moments when you wanted to give up and if not, what stopped you (or not)?
There are so many metaphors in the start-up world about "peaks and valleys."
We go through the "roller-coaster" rides on a weekly, if not daily basis. Most people think that's exciting, it's actually quite scary when you're over extending yourself.
We're all just one big win or loss away from total bliss or destruction. This entire "feast or famine" is just part of the dance.
Last week I won a pitch competition for my PropTech startup ArchitectureQuote and beat 209 other start-ups to take first place. The next day I found out I was turned down from a grant and accelerator program for contradictory reasons (you're too far ahead for this or not far enough).
Is there such a thing as a balance between personal and working time?
I'll let you know when I find it. Many people I talked to have said "I'm so lucky" to get so many opportunities. What they don't see is that most of this has come for sheer willing things to come together.
I've given myself so many opportunities that even if something halfway turns out right, it's going to be okay. Lucky for me, I have an incredibly supportive girlfriend that understands this lifestyle isn't forever.
What would you like to say to our readers?
So many directions to go on this. Take chances and make opportunities by putting yourself out of your comfort zone. Putting time into anything eventually gets you further along, give yourself time to improve in areas you're eager to get better.
I've been going all in on online networking because events and conferences are no longer a thing (thanks covid19). Find new ways to connect with people and get back out there when things open up.
The most important thing I'm working on now:
I'm trying to connect with C-level leadership at larger organizations that are interested in implementing a growth-engine.
I want to take the same processes I've used to scale some of the fastest growing startups to build up innovation projects within a larger organization.
As of lately, I've gotten into some really interesting conversations; but I'm eager to meet someone that shares the vision of unlocking speed and growth-hacking for entrepreneurship projects. Is that you? We should talk!
Key take-away: If you've got a goal in mind, do what I just did (above) on social media and see what happens. You never know.