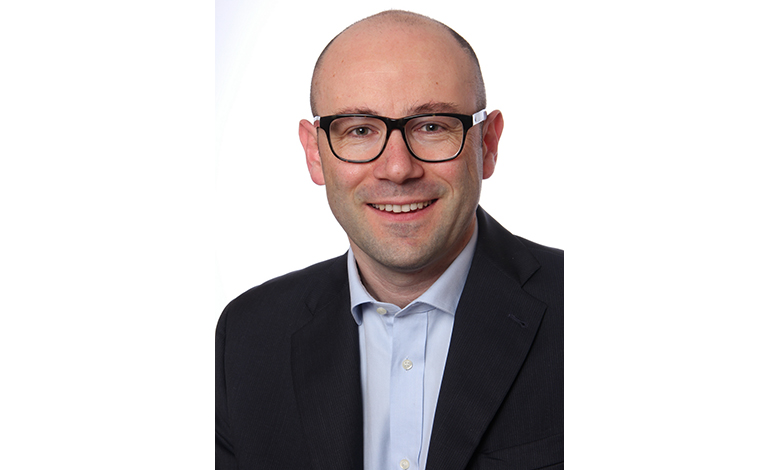 Can you tell me a bit about your background and your current role?
I have been working at Axis Communications for more than two decades now, in a number of managerial roles, and am now Segment Development Manager for Smart Cities EMEA. I am committed to introducing technology that brings benefits to human communities, in particular for public safety, mobility and the environment. In my current role I focus on how innovations in Axis surveillance and sensor technology, combined with advanced analytics, can help cities achieve their goals, and to help the vision for the smart city become a reality.
What does the term "smart city" represent to you?
In simple terms, "smart city" for me means using technology and data analytics to improve the quality of life for citizens. Of course, this has many layers; from monitoring the quality of air to mobility and efficient transportation; from reducing noise pollution to ensuring a reliable supply of water; from the general efficiency of city operations to personal safety and security. The "smartness" needs to result in both more effective delivery of services with improved efficiency, allowing administrators to derive more value from their limited resources.
How surveillance systems can help cities become smarter?
"Surveillance" is today a far more nuanced term that it has ever been. While surveillance cameras remain an essential part of a city's infrastructure – and are increasingly intelligent multi-sensors themselves – it is the amalgamation of sensor types and analytics that is delivering on the vision for smart cities. Sensors, whether reacting to air quality, noise, movement, or temperature, can create alerts that enable fast reaction and response. And yes, while video cameras enabling visual verification of situations and incidents is invaluable, it is the combination of sensors and their data which is transformational.
What is the role of data aggregation in building a smart city?
Without data aggregation, a smart city is unachievable. The biggest barrier in realizing the vision for smart cities is siloed data sitting across different functions, departments, authorities and organizations. The seamless flow of data across the city from sensors and surveillance systems to city administrators, emergency services, transport operators and more is absolutely essential in delivering both efficiency and effectiveness.
Which are the key benefits of smart city projects for public safety, mobility, and environmental monitoring?
Returning to my earlier answer, the broad benefit of smart city projects is an improved quality of live for citizens; the all-important but often intangible quality of "liveability". A feeling of safety and security is fundamental to that, and certainly advances in surveillance technology support this goal. Allowing people to move around the city – whether on public transport, in cars, on bicycles, scooters or foot – easily and safely always scores highly on liveability indices. With the arrival of deep learning technology and much more accurate object recognition in smart surveillance cameras, they can become a much more proactive tool in managing mobility and transport. And along with other factors, the efficient management of transportation within a city will have a positive impact on environmental factors such as air quality and noise. All these areas are interlinked.
Can you sum up the smart city of the future in three words?
More with less.
Prepared by,
Stanislava Angelova
/Editor at DiTech Media/