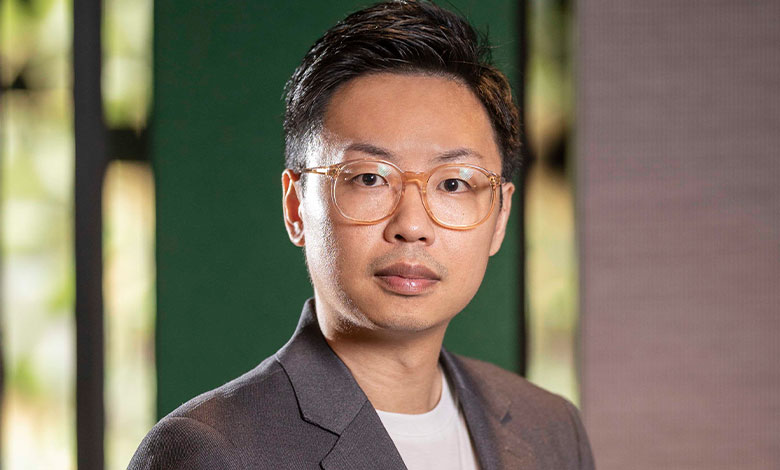 What would you say about yourself and your business?
I often tell people that I do two things, and two things only. I'm a storyteller. I tell stories –  to connect brands with audience, and audience with brands. In parallel, I play the role of someone who acts like a celebrity agent. To help my "clients" be seen or being exposed in the right place, at the right time.  Getting audition for leading roles and opportunities to shine at the Oscar, so to speak. And Author just came naturally as I evolved as a marketing professional.  It complements what I do, and adds creditability to my personal branding.
How would you describe yourself with a few words?
On my LinkedIn, I describe myself as a creative strategist, brand builder and author. I'm also an amateur jazz musician, singer/songwriter and teaches kung fu in my spare time.
How did your career growth begin?
First of all, I believe it is still growing (at least I hope it is the case). I would contribute my success to having a lot of luck, being in the right place, at the right time, and meeting the right people – especially a number of my ex-bosses, whom many have now become my mentor and close friends. Talk about the serendipity of life. Also, for me, it's about always having a can-do attitude and mindset for success. For example, I got my first full-time job during a 2 week vacation in HK, even before my graduation ceremony. At the time, it was my dream to work in a global advertising agency. But I was a fresh graduate with virtually zero experience. So how did I get the role?? Let's just say, I tried, and I tried and persevere. Try to think creatively and out-of-the-box.
Is there something careerwise so far that you have not done?
Building a start-up and turning it into a publicly listed company. In terms of personal ambition, I set myself the goal of being able to influence the lives of a million people, be it through my writing, music, or the work that I do.
Would you change anything in your career path if you could go back?
I've only recently learnt not to stress on things that I cannot control. In other words, I would have been much more forgiving on myself in the past, on things beyond my influence and reach. Rather channel those energy into constructive pursuits. That would have been more much useful.
Tell us about a hard decision you had to make in your career. How did you deal with it?
Knowing when to leave a company is probably the hardest decision one needs to make. Often, people leave for the wrong reasons, and they regret it soon after. I was of these people. To me, the only way to deal with a mistake is to either, reverse your action (which is not often possible), or to learn from it, move on and try to make the best of what you have available. This is indeed exactly what I did.
Were there moments when you wanted to give up and if not, what stopped you (or not)?
All the time. Especially within the corporate world, where the ladder to the top is an endless battle. My advice has always been just to stick with your strength or your game. Contrary to many experts, I would not drill on eliminating individual weaknesses. Yes, you need to be aware of your limitations, but you are much better off to continue on what you are good at. This offers better ROI in my opinion.
Is there such thing as balance between personal and working time?
Personally, I enjoy my work so much, to an extent that it becomes part of my life. I'm a very proud of I've achieved in work and life. They play in-hand-in to shape my beliefs and made me the person I am today.
What would you like to say to our readers?
As Forrest Gump's mum once says, "Life is like a box of chocolate. You are never going to know what you are going to get". To me, this is a Yes and No. Yes, you do not know precisely what's inside, but you do know at least that you are getting a box of chocolates. Take a bite and find out! The mystery unravels itself in time, as you are living.