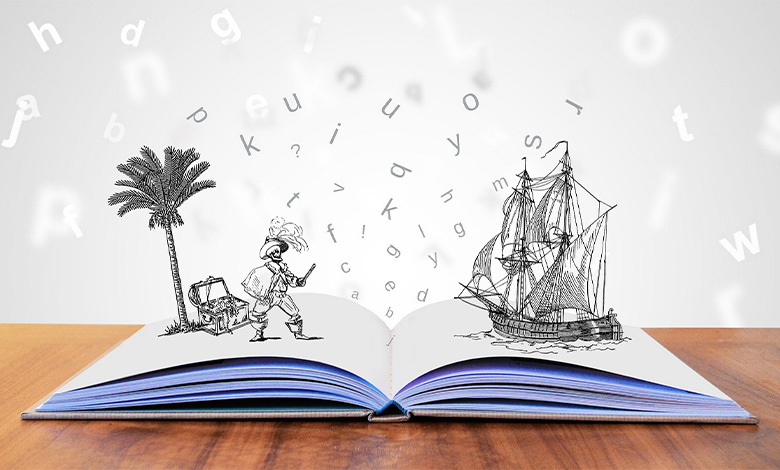 Ms. Kachan, can you tell our readers more about yourself?
I am happy to be a part of the team at Fireart Studio, a boutique design and software development company headquartered in Warsaw, Poland. I'm managing content at Fireart and its sub-brand, Explain Ninja, an animated video production company. We deliver innovative design and technology solutions for startups and big brands like Google, Atlassian, and Rolls Royce.
With expertise in implementing B2B & B2C marketing for businesses in the USA, Singapore, and Europe, I help brands develop customer-oriented and empathy-driven Content Marketing and Customer Experience Strategies.
I've been working in industries, such as Electromobility, FinTech, Consumer Electronics, eCommerce, Mobile & Web, AR Development, and Renewable Energy. My discoveries in the space are published in many tech and business media outlets, such as ReadWrite, Business2Community, Yahoo Finance, E27, and others.
How to create more content faster? Is the quantity more important than the quality in terms of social media content?
There are two ways you can speed up the content production process: using automation tools and having a good understanding of your target audience. A successful content strategy should include both of them.
The first one allows you to make it faster technically. For example, you can schedule social media posts using Buffer, create professional-looking content using graphic design tools with ready-to-go content and templates like Canvas, and collaborate on the content creation on Asana, Notion, or Trello.
Another approach implies that you must understand the interests, preferences, and goals of your audience. It helps you reduce the brainstorming time and come up with content ideas faster since you already know what resonates with your target community.
Regarding the second question: yes, the quantity and the frequency of content publishing matters. The competition requires your content to "stay fit" and be updated regularly. However, "quantity" starts losing its sense if it lacks quality. You may publish a lot of content and miss the audience's attention anyway for a simple reason – your content doesn't bring value to people.
What are the advantages of multi-format content?
The primary advantage is shareability. People tend to share multi-format content on social media more actively than other content types. It gives a brand a chance to hack into existing readers' social circles and expand its influence on the web. Multi-format content helps reach a broader audience and increase brand awareness.
Why is it not enough to have a great and innovative idea for your brand to be successful?
There are a lot of great ideas but we hear only about a few of them. A great idea requires a great effort to be heard by others. If you're a startup that is going to pitch an idea to investors or start a crowdfunding campaign, you should have a detailed implementation plan and a clear vision of your product's future. It will help kickstart your project, convince others to support your idea, and scale it faster.
Like a seed needs water, your idea requires a marketing effort to grow and be heard by potential customers. It's where a robust content strategy comes in handy. Compelling content empowers your brand to gather a community of likeminded people who can become your loyal customers.
How to use the power of storytelling to boost your brand?
The most effective practice is using storytelling in video advertising. Giant sports brands like Nike, Puma, and Adidas are great storytellers. You might remember their short motivational videos that attracted the public attention and turned these brands into icons. Although these commercials tell inspiring stories about people, not about a brand, they perform as great and unsalesy promotion.
Do you consider emotional marketing as highly-effective and why?
Impressions make us remember brands and influence our purchasing decisions. Many forward-thinking brands aim to create experiences that evoke many customer impressions and associations. This approach helps a company become a friend to its customers and earn their loyalty. It shapes a solid foundation for a strong brand image and a positive reputation. So, yes, I believe that emotional and impression-based marketing is highly effective.