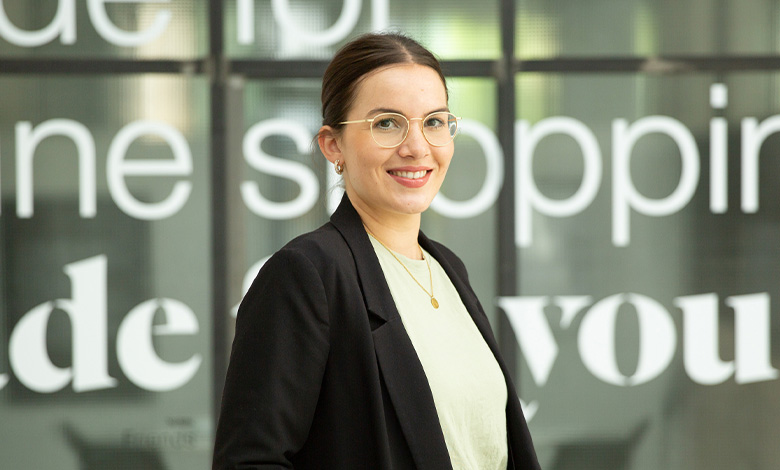 Ms. Linser, can you tell us more about yourself? How did you discover your interest in Social Media Marketing?
During my bachelor studies years back, I discovered my passion for marketing and was very happy that I got offered a position as a Marketing Manager at a big tourism company in Vienna, Austria after my graduation. There, I was initially mostly in charge of email marketing, but got the opportunity to take over all social media marketing activities a few months in. I was hooked immediately and started testing a lot when it came to organic and paid content on the different channels. This was almost seven years ago.
Do you think that the authenticity of a brand is important? Why?
Yes, I do think the authenticity of a brand is important – the topic has probably become even more important due to digitalization over the last few years. Consumers now have a greater say, not only on social media. Transparency and reliability are, therefore, essential for long-term success. I also believe that authenticity can reduce your marketing budget and efforts, or make more efficient use of it: if customers are convinced, they voluntarily recommend brands to others and thus acquire new customers who might otherwise have been reached only through elaborate marketing activities.
What are the best modern strategies to fuel the growth of a brand?
I think there is no such thing as a best strategy, it very much varies from brand to brand. The topic of authenticity certainly plays an important role here as well. In my experience, creativity is also becoming more and more important to fuel the growth of a brand: a particularly creative brand presence remains longer in the minds of consumers and thus in their relevant set. Of course, it is important to make sure that the vampire effect does not occur and that the target group then remembers the brand rather than just the campaign itself.
Do you consider developing communities as one of the most important aspects of marketing in the digital age?
I think it is difficult to give a general answer to this question, as it very much depends on the industry and the company goals. Developing a community can indeed contribute greatly to market success, but it must definitely make sense. I think that communities are better suited for high involvement products or other consulting-intensive, complex products and services. However, one must not ignore the fact that you are giving your community an even stronger say. Hence, their feedback must be taken seriously, otherwise it could backfire.
How can you bring a fresh perspective to your social media content in a way that will engage the audience?
In my experience it was always a good idea to listen to the audience and ask yourself questions: what formats did they mostly engage with in the past? How can we improve these well performing formats so they fit our audience's needs even better?
Brainstorming and research always help me a lot: here, I also enjoy working together with colleagues from different departments – that you get a fresh perspective and you can avoid being blinded by your work. If you have the opportunity, user testing or customer surveys are of course also helpful in gathering new ideas and understanding the audience better.
What advice would you give to social media marketers at the beginning of their career?
Research, test and fail: Especially in the beginning it is helpful to read up on the topic. Since we all use social media in our private lives, we tend to think we already know everything about it. When looking at social media from a marketing perspective, however, things look completely different! Therefore: read blogs or listen to podcasts about social media marketing, participate in meetups and talk to people who have more experience than you. But: that does not of course mean you have to do everything the same way. When it comes to implementation, I recommend that you test a lot and then trust the data more than your personal intuition. You can of course fail as well. In this case it is important that you learn from your mistakes, and do not let yourself be intimidated by them.